Description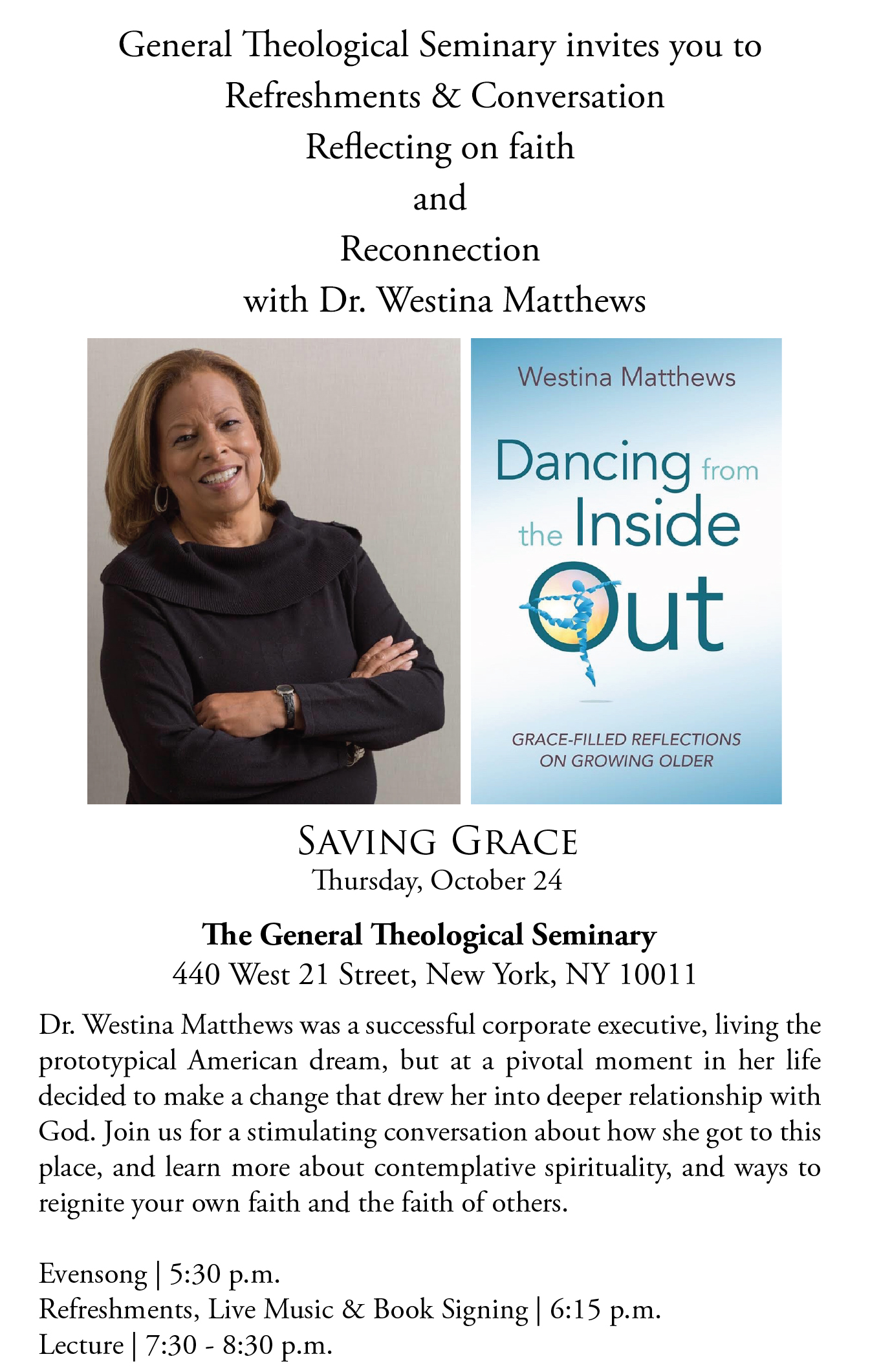 ---
About our speaker:
For almost a decade, Matthews is a theologian, who has been teaching contemplative living through "holy listening," as an adjunct professor at General Seminary's Center for Christian Spirituality, and will be sharing excerpts from her new book: Dancing from the Inside Out: Grace-filled Reflections on Growing Older (Church Publishing, Fall 2019).
This talk is The Kay Butler Gill Lecture for 2019, and will be preceded by a lovely Evening Prayer service in General's Chapel, followed by light refreshments. Visit gts.edu to learn more about the speakers in this series.
The Evening Prayer service will also feature a Commemoration of the Benefactors: a Portrait Receipt & Dedication from the family of The Rev. Canon H. Boone Porter, D.D., Professor of Liturgics 1960-1970.