Location
Galveston Custom House Museum (or via Livestream)
1917 Postoffice St
Galveston, TX 77550
Celebrate where it all began in Galveston, TX, or online. Salute the christening of the 1861 Customs House as the June Nineteenth Museum.
About this event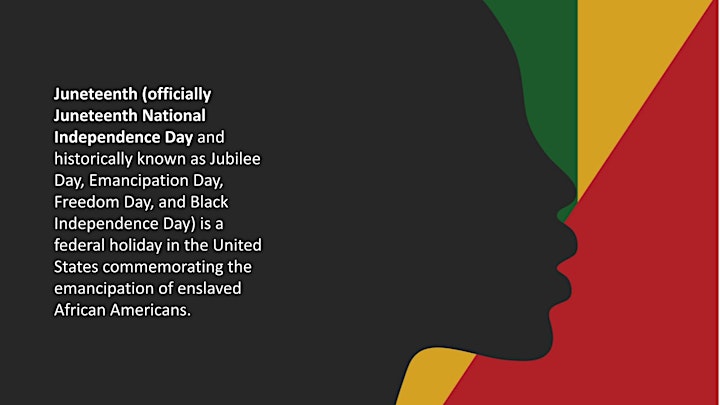 The Customs House Juneteenth Museum will open in June 2023.
June 19 Museum Inc. was formed to acquire the Old Galveston Custom House, a Greek Revival-style, two-story red brick structure in Galveston, Texas with plans to renovate the building to establish a boutique, premium hotel, restaurant and event center in addition to operating a museum dedicated to Juneteenth.
Our Vision
Establish a leading historic destination in Galveston, Texas that caters to destination travelers and local residents, providing world-class hospitality and dining services in an environment that creates the opportunity to tell the Juneteenth story to guests in both an educational and entertaining atmosphere.
Theme: Tracing the Lines of Lineage, Legacy, & Legends
Synopsis: This museum will present African Americans' historical impact and contributions in an entirely new way- breathing life into the annals of history in a vivid, immersive way. This museum will showcase state-of-the-art technologies that create dynamic 1:1 connections (and relevance) for museum-goers and extend the experience of each exhibit globally.
Museum Planned Highlights and Features:
Custom House Grounds and Nationwide: Large Mixed Technology Activation- Holopod Edu-tainment activation will travel the country to give people around the nation the opportunity to connect with museum/event experiences on location. A HoloPod is a LED structure that boats dynamic light show and theatrics when in "show mode." The lower box is a reflective, mirror-like surface that lends to an inconspicuous design.
Welcome Area: Wall to Wall LED Screens with vivid, moving displays and auditory experiences
Pre-Determined Locations: Curated Historical Content deployed at locations utilizing LightPlay utility (User Generated + Designed Content)
Research Center: Naming Rights opportunity for Custom House Juneteenth Museum Research Center Rotating Exhibition Space (1st Floor): Rotating Exhibitions (Texas A&M University, Perryview University)
First Floor: Holographic Theater
Family Tree Technology Area: LED Displays "Tree of Life Activation" partnership with ancestry.com.
The Customs House Juneteenth Museum will open in June 2023.
The opening event will include A-List talent immersive activations, dynamic content deployment, and significant media and PR opportunities.
FEATURING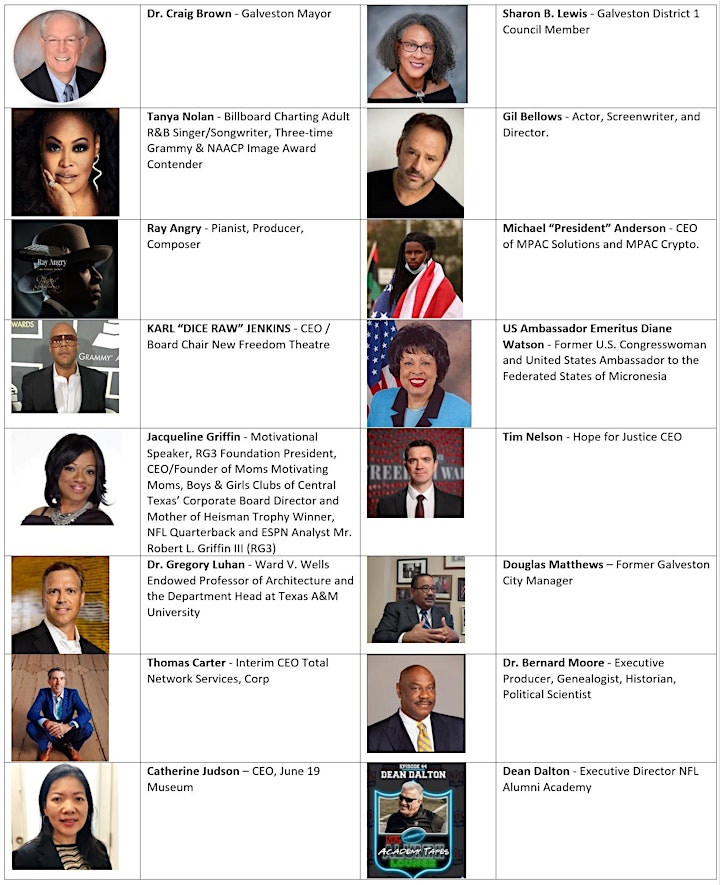 Agenda
Before 3 PM - Networking and Refreshments
3:00 PM - Reenactment- Reading of General Order 3
3:05 PM - Catherine Judson - Christening Welcome
Indoor Activities
3:10 PM - Kevin Jackson - Welcome!
3:15 PM - Douglas Mathews - The importance of the Juneteenth Museum in Galveston
3:20 PM - Dean Dalton - Diversity & Inclusion in the NFL
3:25 PM - Michael Anderson - Culture x Capital = Community Change
3:30 PM - Galveston Mayor Dr. Craig Brown
Galveston District 1 Council Member Sharon B. Lewis
3:40 PM - Tanya Nolan - Galveston, My Home
3:45PM -Notes of Support
Ray Angry
Ambassador Watson- US Emeritus
Brandon Lowery - Fireside Chat
3:50 PM - Jacqueline Griffin - The importance of Juneteenth in our modern society
3:55 PM - Tim Nelson- Ending Modern Day Slavery
4:00 PM - Gil Bellows - The importance of creators having new ways to tell known and unknown stories
4:10 PM - Brooke Wade & Everett Woods- 2022-2023 Activities ,Tracing Lines of Lineage, Legacy, & Legends
4:20 PM - Dr. Luhan- The Galveston Bell Project
4:25 PM - New Freedom Theater - Chronicling African American History in the performing arts
4:30 PM - Thomas Carter- Investor/Sponsor Opportunity
4:35 PM - Kevin Jackson - Closing Statements + Wrap up
4:35 until 5 PM - Self Guided Tour (Video Loop on Screens)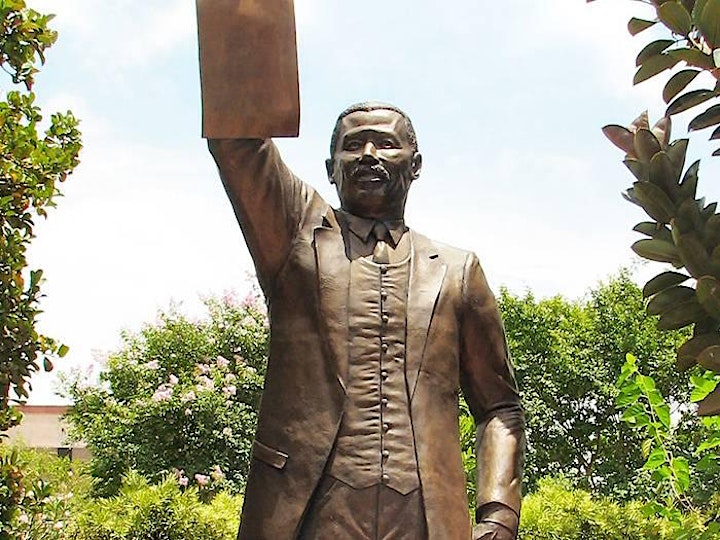 Juneteenth General Order #3 Reenactment
"History is not the past; it is the present. We carry it with us" James Baldwin
The Custom House, the origin site for the Juneteenth Holiday, has challenged the core idea of the museum experience. This historic location is undergoing a digital transformation that expands its physical footprint onto a global stage. To execute this vision, a tech consortium (led by Rypplzz) will deploy a patented technology (InterLife + LightPlay Spatial Browser) that turns the air into a secure and intelligent environment. Each exhibit immerses and engages visitors by activating digital content at physical locations (on-site and offsite simultaneously). This dynamic technology breathes new life into the archives of history and sets it free to enable virtual access at any physical coordinate worldwide.