Description
Sponsored By: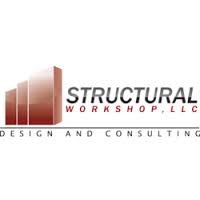 Of Drones and Phones: Changing Technology in Preservation Architecture
Annabelle Radcliffe-Trenner, AIA, RIBA, LEED AP
Principal, Historic Building Architects LLC
LUs Pending
The familiar comment is "Preservation is too expensive." Why? Annabelle Radcliffe-Trenner, AIA, RIBA will argue that this perception is changing with the advent of more accessible data gathering and network-connected platforms. How can we gather information about existing building conditions more effectively and efficiently? Will this result in clearer direction to the contractor in the field and thereby remove the guesswork on estimating repairs to existing buildings?
Historic Building Architects LLC (HBA) is a national leader in using the latest data gathering techniques including quadcopters and cutting edge software to gather existing building condition information. It is one thing to have the data, but the key to success is to diagnose the cause of the deteriorated condition and translate this information into documents for contractors and owners. Annabelle Radcliffe-Trenner will share her experience and insights into the data gathering and document preparation process her firm has developed using iphones, ipads and most recently a quadcopter affectionately nicknamed Howie!
6-7 PM Networking and Cash Bar
7-9 PM Dinner and Presentation
No charge to AIANS Members (Regular, Associate and Allied)
$25 for Interns Attending with a Member
$50 for All Others