Description
We understand, kids are expensive and they grow fast. So we created a community event where you can shop over 100,000 name-brand items, at 50-90% off retail. Saving you money and time, because all the best deals are found under one-roof.

You don't want to miss this shopping experience!

For a complete sale schedule go to our website - www.Bremerton..jbfsale.com
---
If you would like to shop BEFORE the public to get the biggest selection and the best prices purchase a
PRIME TIME SHOPPING Pass - HERE!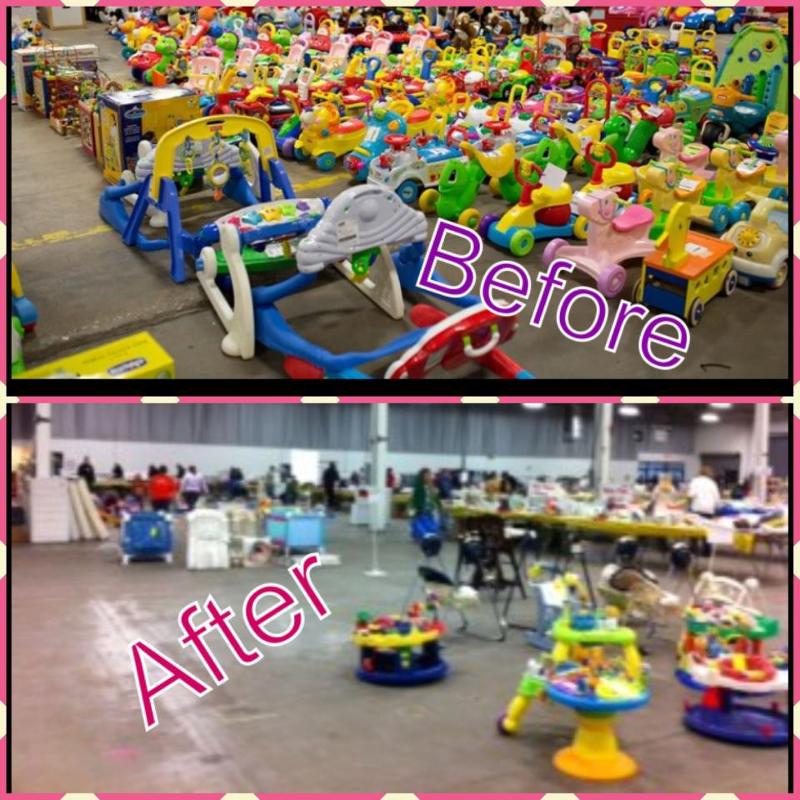 Above picture: Presale Shopping
FAQs
What items are for sale? At JBF families can find bargains on clothing, shoes, toys, books, fames, baby and nursery equipment and gear, outdoor and ride on toys, strollers, car seats, cribs, maternity and nursery items, room decor and much, much more! Infant through Teen, and everything!
What methods of payment are accepted? We accept Cash, Visa, Mastercard, and Discover
Is there an admission charge/fee? Admission is $3 at the door for adults only.
Who shops at the sale? New & Expecting Moms, Grandparents, Teachers and families with children age 0-18
What is the 50% off sale? On the last day of the sale, most (but not all) remaining items are marked half off their listed price. This event we have added a 50% off Presale the night BEFORE: Saturday, April 22nd 7-9pm, Admission $2 (unless you purchased a Prime Time Presale shopping for Thurs. 4/19...then it's FREE!)
What is a presale, and who is eligible to attend a presale? The presale is an EXCLUSIVE opportunity to shop at Just Between Friends BEFORE we open to the 'general' public. The presale invitation is offered only to people who consign (sell) items, volunteer to help at the sale, expecting parents & grandparents, and teachers. Presale passes are for sale to the public -- SEE ABOVE for link to more information.
For more information visit our website at www.bremerton.jbfsale.com