Genealogy for Beginners - a free four part class - MORNING SESSION
Sales Have Ended
Registrations are closed
Thank you for registering for this class. We look forward to seeing you this fall. Be sure to bring a pen and a notebook to the first class.
Sales Have Ended
Registrations are closed
Thank you for registering for this class. We look forward to seeing you this fall. Be sure to bring a pen and a notebook to the first class.
Description
Genealogy for Beginners Class - Four Part Class - MORNING SESSION
A free course sponsored by the Polish Genealogical Society of Massachusetts covering all of the basic elements of genealogy research will be taught this fall at the Polish Center of Discovery and Learning, 33 South Street, Chicopee It will be taught by Hillary Schau, a Professional Genealogist on Tuesdays, October 24, 31, November 7 and 14. The course will be offered mornings and afternoons.
The class will include an overview of on line and off line digital tree programs as well as traditional paper organizing, communities for research and Facebook groups that could help. There are a large number of on-line sites and more than one place to find things. It can be overwhelming and she hopes to provide focus and reassurance that they are on the right track for building their family history.
An outline for the Intro to Genealogy Class is as follows:
Day 1 - Introduction to Genealogy:

What is it and how it can be organized;

start with what you know

some basic forms for organizing etc. (pedigree chart and family group sheet)

Digital or paper, on line or at home, private or public

Day 2 – Census and Vital Records:

Federal and State census, other country census where available

Birth/Baptism, Marriage, Death records

Day 3 - Immigration and Naturalization:

Tracing migration, viewing the family group

Directories and information availability, organizing information in a timeline

Day 4 - On line and local resources (miscellaneous):

Military, probate, newspaper articles, etc. Photos and papers at home.

Different programs, free and paid, for organizing genealogy.

An overview of DNA for genealogy.
About the Instructor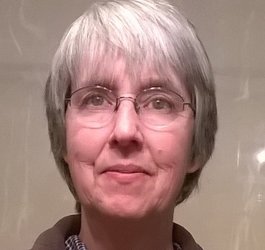 Hillary is a professional genealogist from western Mass who has been helping people with their research and individual brick walls for many years. She presents classes on Organizing Genealogy and on RootsMagic (a computer program to manage genealogical information) that generate waiting lists for her next class. She is a 2015 graduate of the Boston University "Genealogical Research Certificate Program" and has been volunteering at the nearby Family Search Affiliate Library (Chicopee Library) for the past few years. She is a member of the Association of Professional Genealogists and the Western Massachusetts Genealogical Society. Although she is now a full-time genealogist, she comes from careers in engineering, education, and computer databases. These give her a uniquely analytical approach to problem solving and patient style for instruction, benefiting the researcher who often needs to look at things from a new perspective. She would be focusing on the genealogy research that people can do either at home or at the local resources (such as Chicopee Library).
These classes are co-sponsored by the Polish Center for Discovery and Learning and the Polish Genealogical Society of Massachusetts.