Description
Ideas to build your business using the best lead generation strategies from the pros around the country!
When: Wednesday, September 20th 9-5
Where: Summit Opera House - 2 Kent Place Blvd, Summit, NJ
Cost: $59 (includes coffee, lunch, and parking)
Sponsored by Guarantee Rate and Acres Land Title
Learn the top 10 Lead sources
Understand the best strategies for all 10 lead sources.
Know how to pick the very best sources for you personally.
Be able to make your database generate more leads in one week.
Learn the 3 issues in conversion to appointments.
Make YouTube your friend and close more appts.
See and build a powerful pre-listing package.
Hear scripts to build business and uncover motivation.
Know how to price and sell with bracket concepts.
Discover the Listing formula - how many you need ongoing.
Understand how to capture more leads from your listings.
Know how to build your income with no more sales.
Be clear on exactly how many leads you need annually.
About Gene Rivers: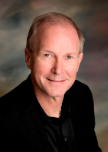 Rebekah and Gene Rivers Team have sold over 5500 homes since 1992, $1Billion volume. Their team was ranked #203 in the US by the Wall Street Journal and RealTrends among " America's Best Real Estate Agents" . Rebekah and Gene are OP/Owner of 4 KW Market Centers with over 800 agents & staff, and are tracking $1 Billion this year also. They own North Florida Title Company and Penn Homes Construction and Investment with a multi-million dollar portfolio.
Date and Time
Location
Refund Policy