Description
The Gage County Historical Society's Gage County Classic Film Institute will present "Gene Coon: From Beatrice Nebraska to Star Trek and Beyond" on March 2-4 as its 2018 annual film event. Featured guest will be author and national speaker David Gerrold who got his career start from Coon. Gerrold also wrote one of the first in-depth books about the series, The World of Star Trek (1973). He has said, "To me, in many ways, Gene L. Coon was the heart and soul of Star Trek."
Presented with the support of the Nebraska Arts Council and the Nebraska Cultural Endowment.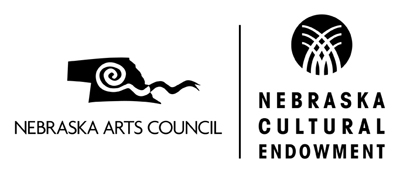 Also supported by Hevelone Foundation and Nebraska Tourism Marketing Grant Program.
Gene Coon (1924-1973) was born and raised in Beatrice, Nebraska. He was involved in writing for many popular TV shows, including Wagon Train, Maverick and Bonanza. He joined Star Trek during the first season as a screenwriter and producer. He is credited with developing the Klingons, the Prime Directive and the interpersonal dynamics between Kirk, Spock and McCoy. Coon's Wagon Train scripts contained strong moral lessons concerning personal redemption, cultural clashes and opposing war. He later repeated very similar themes in his Star Trek scripts. Coon had served in the Marine Corps in WWII and the Korean War. The Questor Tapes TV movie — one of the last projects Coon worked on — was about an android searching for his creator and his purpose.
The following event sessions will be held at the Beatrice Community Players Theatre, 412 Ella St. Tickets are required. Cost is $35 for both sessions.
*Saturday, March 3, 9am. Local film historian Jeanelle Kleveland will discuss Coon's western TV shows and Beatrice librarian Laureen Riedesel will discuss Coon's Beatrice roots. Followed by screening Bonanza "The Ape" and Wagon Train "The Emmett Lawton Story" (this episode was co-written by Coon's brother, Bloise Coon).
* Saturday, March 3, 1:30pm will feature David Gerrold's keynote speech about Coon's numerous contributions to Star Trek. Two Star Trek TV episodes will be screened: The Devil in the Dark" and "A Taste of Armageddon."
Special event T-Shirts designed by Lori Salts of Kotchulookin' Grafix based in Wymore, will be available for $15
See flyer for complete details- http://gagecountymuseum.info/CoonEventFlyer18.pdf
FAQs
How can I contact the organizer with any questions?
gagecountyfilm@yahoo.com
Should I bring my printed ticket(s)?
Please print your ticket(s) provided by Eventbrite or show on your mobile phone at the box office.
Can I buy tickets to the Library's Gene Coon events?
All Library events are first come first serve.
What is seating for event?
All tickets are general admission. (No assigned seating)
Can I pre-order special event T-shirt(s) online?
No, but you can reserve T-shirt(s) by emailing gagecountyfilm@yahoo.com with your name and size (adult sixes S, M, L, XL and XXL).