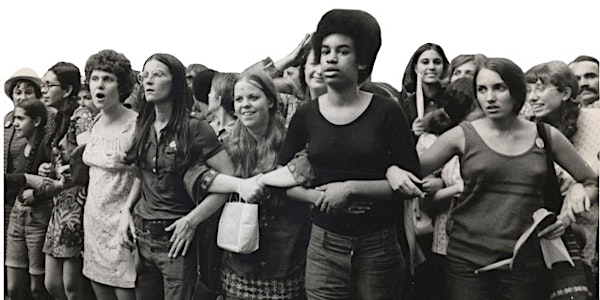 Gender Equality in the Workplace: A Town Hall
When and where
Location
The Linda WAMC's Performing Arts Studio 339 Central Avenue Albany, NY 12206
Description
Gender Equality in the Workplace


Tuesday, July 26, 6-8pm
The Linda
339 Central Ave
Albany, NY 12206
What arguments have been advanced to keep women disadvantaged in the workplace? How have these arguments been overcome? What are the unique challenges women of color face in the workplace? What is the biggest obstacle for gender equality in the workplace today? These and other questions will be addressed in this two-part event. After a brief history of gender inequality in the workplace, panelists will discuss the systemic challenges women face today.
Before and after the discussion, attendees will have the opportunity to learn more about professional development opportunities from local organizations offering services such as employer pipelines, workshops, scholarships, networking events, and more.
Barbara Smith is an author, activist, and independent scholar who has played a groundbreaking role in opening up a national cultural and political dialogue about the intersections of race, class, sexuality, and gender. She was among the first to define an African American women's literary tradition and to build Black women's studies and Black feminism in the United States.
Karyn Loscocco is a Professor of Sociology at University at Albany SUNY.
Carmen Duncan is the CEO and founder of Mission Accomplished Transition Services, a nonprofit that helps millenials prepare for the workforce.
Allison Dunne is the host of WAMC's 51%, a program that focuses on the viewpoints of women.
This event is free an open to the public. RSVP is required.
Light snacks and refreshments provided.
This event is co-sponsored by WAMC Northeast Public Radio.
The Democracy in Dialogue Project has been made possible in part by a major grant from the National Endowment for the Humanities. Follow the conversation on Twitter using #NYDialogues.