About this Event
Unconscious biases and stereotypes are a powerful influence behind almost all of our choices. Despite egalitarian norms and despite the evidence that diverse teams are more successful, social prejudices continue pulling strings implicitly, creating e.g. gender or racial biases. The first and most important step in the struggle against our own implicit shortcuts is to raise awareness of such existing biases. The neuroscientific community is at the forefront not only of demonstrating the pervasiveness of unconscious biases, but also of understanding their cognitive origins and actively contributing to breaking the societal stereotypes that feed them.
With this workshop, the XX Initiative at the ICM wants to apply its neuroscientific expertise to advance the understanding of cognitive biases from a scientific perspective.
Program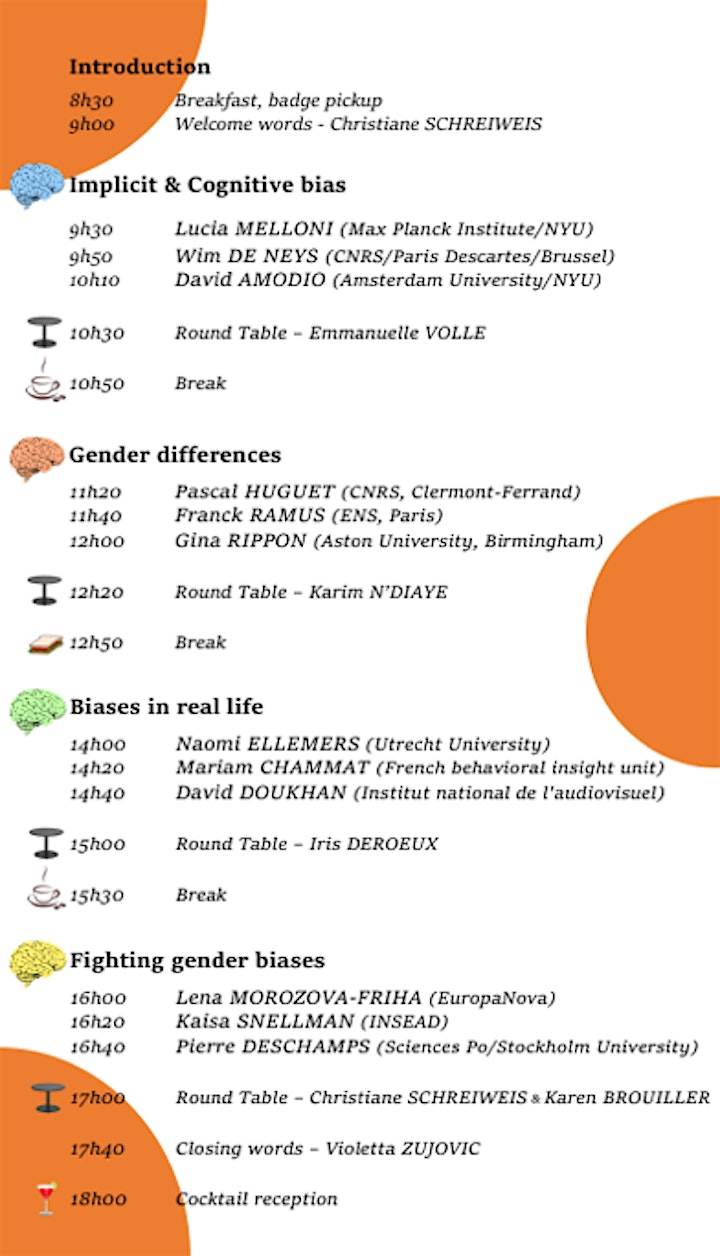 Implicit bias test
During the breaks, participants will be invited to participate in an "Implicit Bias Test" (designed after Greenwald et al, 1998) whose anonymized results will be evaluated at the end of the workshop. You may find explanations on this test at https://implicit.harvard.edu/implicit/iatdetails.html.
Speakers

Organizers