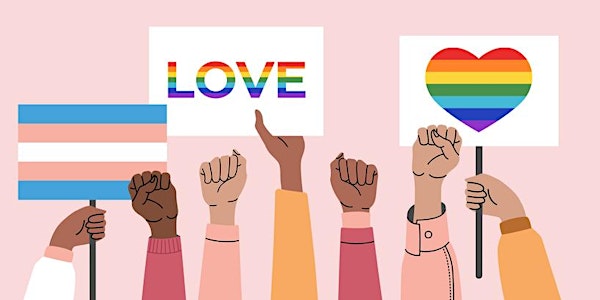 Gender Affirming Care For Transgender And Gender Non-Conforming Clients
This collaborative and interactive workshop explores gender-affirming care from a position of trust and informed consent.
Refund Policy
Contact the organizer to request a refund.
Eventbrite's fee is nonrefundable.
About this event
Join Nyx Melody, LMHC in this virtual course for mental health or medical providers seeking to gain greater competencies with creating, maintaining and practicing skills to become gender- affirming providers.
This course provides distinctions between gender and sexuality, gender identity and gender expression, and gender euphoria and gender dysphoria.
This collaborative and interactive workshop explores gender-affirming care from a position of trust and informed consent by offering frameworks and practice strategies to mental health and wellness providers that are essential to provide TGNC clients with the competent and affirming care that they both need and deserve.
3 CEs are available for NYS LMHCs, LMSWs, LCSWs, LMFTs, LCATs, NYS Licensed Psychologists and NYS Licensed Psychoanalysts upon completion of training.
Objectives:
1. Participants will understand the differences between gender and sexuality, gender identity and gender expression, and gender euphoria and gender dysphoria.
2. Participants will learn gender-affirming terms and strategies for speaking with gender- expansive clients with an emphasis on pronoun use, transitions, and aspects of a person's body.
3. Participants will learn about common gender-based microaggressions as well as micro-interventions to employ to reduce harm.
4. Participants will be provided with tools and resources necessary to reflect on their own practice and identify areas that may create barriers and challenges for transgender and gender non-conforming clients.
5. Participants will be able to apply supportive strategies and other best practices in their clinical work with transgender and gender-expansive clients.
6. Participants will discuss/conceptualize clinical cases through a lens of gender-affirming care.
In accordance with the NY State Department of Education guidelines, in order to receive continuing education contact hours, a participant needs to be present for the duration of the workshop/training. Therefore, participants who arrive late or leave the event early will not be granted a certificate of completion.
​Cancellation Policy: Refunds will be provided for cancellations made in writing up to three business days prior to the start of the event.
Accommodations and Accessibility: HVPD welcomes participants with diverse abilities. Please contact us at info@hudsonvalleyprofessionaldevelopment.com to request accessibility accommodations. Accommodation requests are considered in accordance with the Americans with Disabilities Act (ADA), Section 504 of the Rehabilitation Act.
Nyx Melody, LMHC (pronouns: they/them/theirs & fae/faer/faers) is a queer, panromantic, non-binary, trans femme New York State licensed mental health counselor, clinical supervisor, educator and consultant on anti-oppression, mental health, gender/sexuality, and LGBTQIA+ issues. They have had experience working with individuals, couples, and groups who are struggling with various issues, including but not limited to: trauma/abuse, gender/sexual identity, anxiety, depression, substance use, acculturation, racial identity exploration, and dismantling internalized inferiority and/or superiority.
Nyx completed a dual master's degree: Masters of the Arts in Psychological Counseling and a Masters of Education in Mental Health Counseling from Teachers College, Columbia University, where faer took extensive course work and engaged in research initiatives surrounding queer and gender-expansive microaggressions/mental health concerns.
Fae also works as an Adjunct Assistant Professor of Psychology & Education at Teachers College, Columbia University and is an Adjunct Instructor in the Department of Applied Psychology at NYU Steinhardt School of Culture, Education, and Human Development teaching mental health counseling graduate students.
Nyx has had the privilege of working in and amongst diverse populations, which has reframed their approach to therapy in order to ensure that it is more adaptable, accessible, and demystified. Fae believes that therapy for too long has been a space that perpetuates the harmful ideologies in psychology that are rooted in whiteness, capitalism, and dehumanization.
Nyx is a cancer survivor, who provides one-on-one mentorship through the Imerman Angels organization. Fae has been a lifelong advocate and accomplice for dismantling oppressive systems, through which they are actively engaged in Diversity, Equity, and Inclusion initiatives for two organizations: Montefiore Medical Center and Point Park University. Nyx has lived experience with and continues to engage in their own therapeutic healing surrounding trauma, abuse, sex work, their own gender and sexual identities, and the loss of their brother. Nyx has personally experienced the benefits of individual, couples, and group therapy both as a clinician and as a client.