Description
There's no "right time" to start your entrepreneurial journey. Learn from our inclusive, multi-generational panel about the challenges they overcame to turn their passion into a thriving business. From social enterprises to VR technology, the world of entrepreneurship is accessible as soon as you decide to make it happen. Learn and network from all ages: Gen Z to Baby Boomers! Hosted by StartOut's LA Chapter & Camp Brave Trails, we empower LGBTQ+ leaders to make their meaning in this world, and we believe there is no age limit to be the change.
Agenda:
2:30 pm - 3:00 pm: Check-in and snacks
3:00 pm - 4:00 pm: Panel discussion and questions
4:00 pm - 4:30 pm: Elevator Pitch Workshop for Students
4:30 pm - 5:30 pm: Networking
Meet Your Panel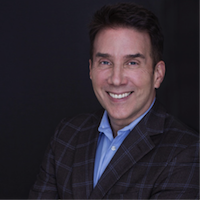 Moderator: John Livesay - Keynote Speaker, Pitch Whisperer, Storytelling Expert
John Livesay is The Pitch Whisperer, who is a keynote sales speaker and shares lessons learned from his award-winning career at Conde Nast. His keynote talks show salespeople how to become irresistible. When that happens they become revenue rockstars. John shows people how to stop selling and tell compelling stories instead.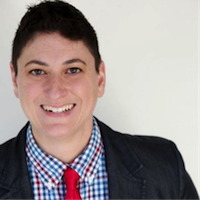 Jessica Weissbuch, Co-founder of Brave Trails
Jessica has a Master's degree in Clinical Psychology with a specialization in LGBT psychology and became a licensed Marriage and Family Therapist in 2016. She has worked with LGBTQ youth for over a decade starting her career at the Los Angeles LGBT Center. Jessica is honored to be one of the co-founders of Brave Trails and continues to work with youth, building their leadership skills with programs that support LGBTQ youth to take a stand in their communities and be the leaders of tomorrow.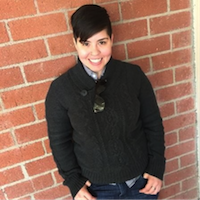 Kayla Ryan, Co-founder of Brave Trails
Kayla is a self-described teen advocate and an LGBTQ social justice entrepreneur. For over 10 years, Kayla has dedicated herself to LGBTQ youth leadership, education, and empowerment in and around LA county. It is her goal to give young LGBTQ people the tools, mentors, and supportive peers to be change makers and confident leaders in their communities.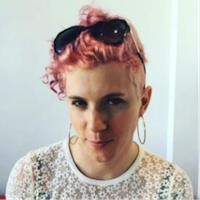 Virginia Bauman, CEO of Cuties
Virginia is a start-up executive and founder. She's also a digital product manager and owner that has often focused on commerce. She enjoys working products that improve people's lives. She's currently spending time building offline community through Cuties, LA's queer owned and operated coffee bar and community space.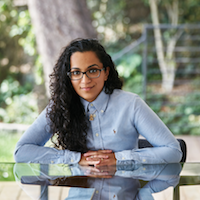 Sonya Passi, CEO & Founder of FreeFrom

Sonya is the founder and CEO of FreeFrom a national organization on a mission to create pathways to financial security and long-term safety for survivors of gender-based violence.
Sonya has been a domestic violence activist since she was 16 years old. Before founding FreeFrom, she launched the Family Violence Appellate Project while earning her law degree at UC Berkeley. Based in Oakland, California, FVAP is the first and only organization in California to provide pro bono appellate legal services to survivors of domestic violence and has fundamentally transformed the legal landscape in California in just 5 years. For her work with in the field, Sonya was listed in Forbes' 30 Under 30 Class of 2017 For Law and Policy, won the Impact & Audience Awards at SVP LA's 2018 Fastpitch, and is an Ashoka, Roddenberry, Uncharted and New America CA Fellow.
Directions to the Community Room

Free Parking All Day *validation required
West Hollywood Library Community Meeting Room (see photos):
Take Elevator to 3rd Level

Exit right from the elevator and cross the bridge

Once the bridge ends, make another right and the room is directly to your right.
-----
By taking part in this event you grant StartOut and its affiliated StartOut Chapters full rights to use the images resulting from the photography/video filming, and any reproductions or adaptations of the images for fundraising, publicity or other purposes to help achieve the group's aims. This might include (but is not limited to), the right to use them in their printed and online publicity, social media, press releases and funding applications.