About this Event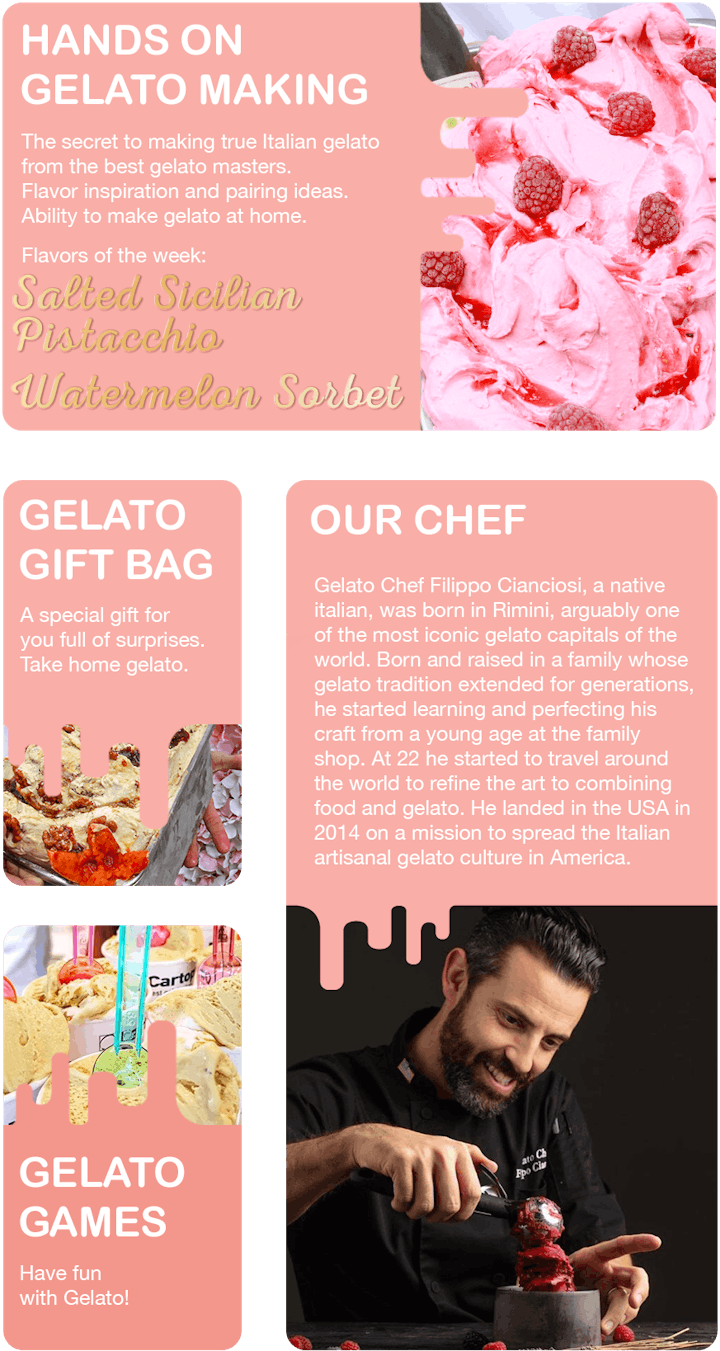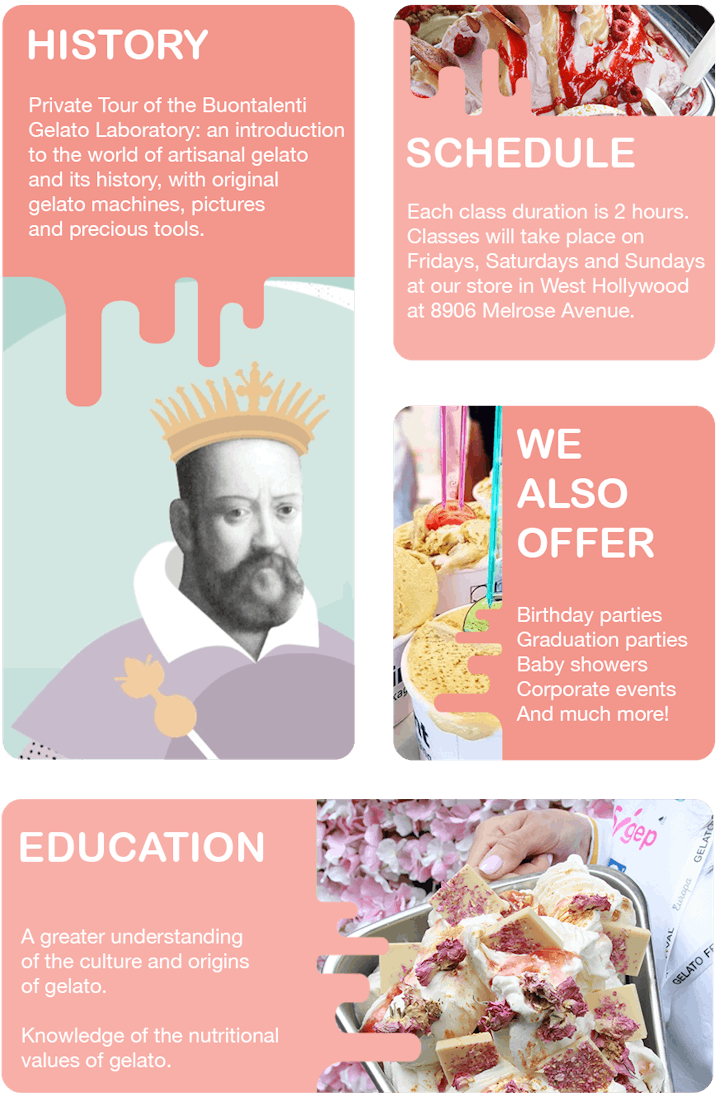 History: Private tour of the Buontalenti Gelato Laboratory and an introduction to the world of artisanal gelato and his history, with original gelato machines and precious tools.
Education: A greater understanding of the culture and origins of gelato and knowledge of the nutritional values of gelato.
Hands-on Gelato making: The secret to making true Italian gelato from the best Gelato Masters.
Gelato Games: Have fun with Gelato!
Gelato Gift Bag: A special gift for you full of surprises.
Take home gelato!
Kids Classes and Special Events: please contact Floriana at floriana@gelatofestival.com for Packages Discounts.
CLICK ON TICKETS FOR THE GRAND OPENING DISCOUNTS, UP TO 50% OFF!!