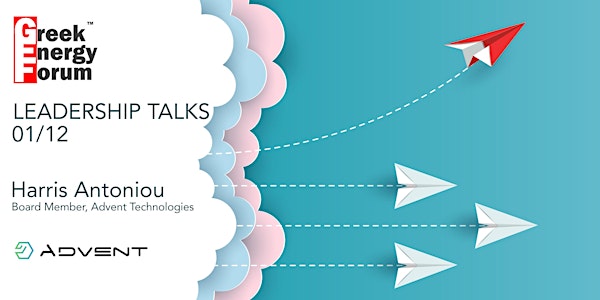 GEF Energy Leaders Talks: Harris Antoniou - Advent Technologies
Join our new online event series where leaders of the energy industry will share with us their career journey and vision of the future.
About this event
We are very excited to announce that the fourth event of our series will feature Harris Antoniou, Board Member of Advent Technologies and former CEO and Chairman of Amsterdam Trade Bank.
Our Leadership Talk series brings our members closer together and attempts to inspire during a time of high uncertainty. Industry leaders share with us their career, journey their vision of the future and their advice on being a successful leader.
The series takes the form of online closed doors discussions, limited to registered members of GEF and employees of Advent Technologies.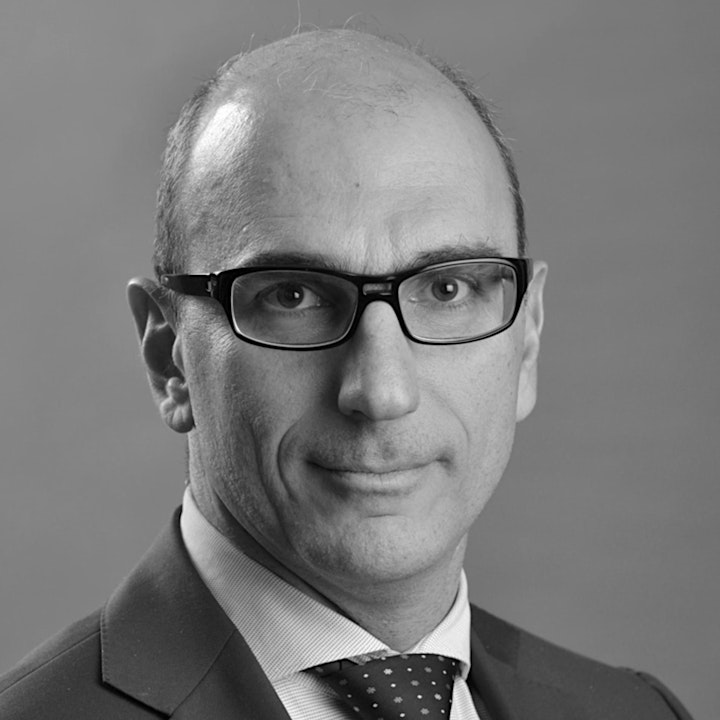 About the Speaker:
Harris Antoniou has held various executive and management positions in leading institutions in the financial sector over the last 25 years. He served as Chief Executive Officer and Chairman of the Management Board of Amsterdam Trade Bank from March 2016 to February 2020. Previously he was the Chief Executive Officer of AMCI – a private group that focusses in mining projects and operations, trading, transportation, and private equity investments.
Between 2009 and 2013, Harris was the Managing Director of Energy, Commodities and Transportation, and a member of the Management Group of ABN AMRO, where he led the international expansion of the business.
Harris started his career with Bank Mees & Hope in 1993, and held a range of senior management positions within MeesPierson and Fortis in The Netherlands, The United Kingdom and Greece, always focusing on debt and equity investments in real assets, as well as in investment banking.
He is passionate about technology, education and digital transformation. He was one of the first signatories of the Poseidon Principles and a supporter of United World Colleges in the Netherlands.
Harris holds an MSc in Business Administration and Management from the University of Piraeus, Greece, and an MBA from Rotterdam School of Management (Erasmus University), the Netherlands. He also successfully completed the General Management Program of Harvard Business School.
Registration:
The event is limited to:
GEF professional/student members. You will need your GEF Membership Number to register for the event. This can be located by navigating to the GEF website (www.greekenergyforum.com) and logging in to the members section. In your profile under your name you will be able to locate your unique GEF Membership Number.
Employees of GEF Corporate Members. If you are an employee of a GEF Corporate Member please choose a GEF Corporate Member ticket and make sure you use your Corporate email address to register (when prompted to enter your GEF membership number please type the name of your employer). if you are not sure whether your company is a GEF member you can check the list using this link.
Advent Technologies employees. Please choose an Advent Technologies employee ticket and make sure you use your Advent Technologies email address to register (when prompted to enter your GEF membership number please type Advent Technologies employee).
The log in details will be shared with the participants prior to the event.