GeekWire Summit 2013

Thursday, September 12, 2013 from 9:00 AM to 5:30 PM (PDT)
Event Details

Thursday, September 12
Sheraton Seattle, Downtown Seattle
The GeekWire Summit is the premier technology conference in the Pacific Northwest, bringing together engineers, entrepreneurs and business leaders for a conversation about the future of business and technology. Now in its second year, this year's full-day Summit will draw hundreds of attendees and speakers from a variety of industries. 
The Summit features on-stage interviews and panel discussions moderated by GeekWire founders and veteran journalists John Cook and Todd Bishop. The event is known for making news, with coverage last

year by CNET News, Reuters, Bloomberg News, Engadget and others.
Related events, open to all attendees:
 This year, we're starting the festivities early with a pre-event happy hour reception for Summit attendees, sponsors and speakers, hosted at the headquarters of Zillow 
(1301 Second Avenue, Floor 31)
 from 5:30 to 7:30 p.m. on the evening of Sept. 11.
And don't forget to stick around for the after party starting at 6 p.m. following the Summit on Sept. 12, on the 
Rainer Square roof park
 (directly across the street from the 5th Avenue Theater — follow the exterior steps up past the Rock Bottom Brewery to enter the patio area) hosted by Avalara.
Featured speakers ... 
Eric Anderson
Intentional Software, Space Adventures and Planetary Resources
An aerospace and software engineer by training, Eric C. Anderson is a successful technology entrepreneur, CEO and angel investor. He has been widely credited with creating and developing the business of, and global market for, orbital human spaceflight. Eric's portfolio of technology companies includes Intentional Software Corporation, where he serves as CEO; and Planetary Resources, Space Adventures, Planetary Power, and his Planetary Holdings investment group, where he serves as chairman. These companies take on challenges such as automating human knowledge and revolutionizing software development, expanding the planet's resource base to include the asteroids, commercializing human spaceflight, and bringing practical renewable energy to the marketplace. Eric's philanthropic interests lie in education and global security. He serves as co-founder of the Planetary Security Foundation, chairman emeritus of the Commercial Spaceflight Federation, and as a trustee of the X Prize Foundation. Eric has been a member of the Young Presidents' Organization and was chosen by the World Economic Forum to become a member of the Forum of Young Global Leaders. He received SmartCEO Magazine's "CEO of the Year" award, and won the Ernst & Young "Entrepreneur of the Year" award. Eric graduated from University of Virginia magna cum laude and lives in Bellevue, WA.
Rich Barton
Zillow Co-founder and former Expedia CEO
Rich Barton is the co-founder and chairman of Zillow, a leading online real estate company with more than 61 million monthly visitors. Prior to Zillow, he founded Expedia within Microsoft, and served as the company's president and CEO until 2003. He's an active angel investor and venture partner at Benchmark Capital, and serves on the boards of Netflix, Avvo, RealSelf, Glassdoor and Nextdoor.
Otto Berkes
HBO CTO
Otto Berkes is the Executive Vice President and Chief Technology Officer of HBO, responsible for its company-wide technology efforts — including the digital Products group building consumer products and services such as HBO GO and HBO.com, the Media Production Operations group responsible for end-to-end content production, origination, and delivery. One of the founders of the Xbox at Microsoft, Otto also led Microsoft's Ultra Mobile PC initiative, an early entrant in tablet computing.
Vern Fotheringham
CEO of Kymeta
Technology Veteran Vern Fotheringham is the CEO of Kymeta, a Bill Gates-funded satellite communications company using metamaterials to transform the way broadband Internet is delivered around the world. Fotheringham has been a serial entrepreneur in the broadband wireless and satellite communications industry for over 25 years. He has created and built numerous successful ventures and contributed to large scale projects for major service providers, system vendors and software solution suppliers. He has also been a public policy and regulatory advocate for new telecommunications service rules and standards, and an inventor and creator of now globally adopted standards, innovative new products and services.
Ed Fries
Game industry adviser, investor and entrepreneur, and former Microsoft Game Studios chief
Ed Fries created his first video games for the Atari 800 in the early 1980s. He joined Microsoft in 1986, and spent the next ten years as one of the early developers of Excel and Word. He left the Office team to pursue his passion for interactive entertainment and created Microsoft Game Studios. Over the next eight years he grew the team from 50 people to over 1200, published more than 100 games including more than a dozen million+ sellers, co-founded the Xbox project, and made Microsoft one of the leaders in the video game business. In 2004, Ed retired from his Microsoft Vice President job to continue his work in the video game business as board member, advisor and consultant to a broad range of publishers, independent game developers, and media companies. In 2007 Ed launched his own startup, FigurePrints, an innovative company that uses 3D color printing technology to bring video game characters to life. In the summer of 2010 Ed released "Halo 2600", a "demake" of the Halo video game series for the Atari 2600.
Bill Gurley
General Partner at Benchmark
Bill Gurley is a general partner at Silicon Valley venture capital capital firm Benchmark. Described as one of "technology's top deal makers," Gurley sits on the boards of OpenTable, Uber, DogVacay, Scale Computing, Linden Lab, Sailthru, Brighter, Nextdoor, Grubhub and Zillow. Known for his insightful blog, "Above the Crowd," Gurley writes about the evolution and economics of high-tech businesses. A native of Dickinson, Texas and a former basketball player at The University of Florida, Gurley started his career as an engineer for Compaq Computers.
Blake Irving
GoDaddy CEO
Blake Irving is the CEO of GoDaddy, leading a transformation of the domain registrar into a broader Internet services company. Irving most recently served as Chief Product Officer at Yahoo! Incorporated, where he developed and rolled out the unified product vision and strategy – growing the company to nearly one billion active PC and mobile users. Prior to Yahoo, he spent 15 years at Microsoft, serving in various senior roles, most recently as Corporate Vice President of the Windows Live Platform.
Jeremy Jaech
CEO of SNUPI Technologies, co-founder Visio & Aldus
Jeremy Jaech is a serial entrepreneur and software pioneer who currently serves as CEO of SNUPI Technologies, a home sensor network and services company. He previously co-founded Visio — sold to Microsoft for $1.3 billion — and Aldus — the innovator creator of PageMaker. Jaech holds a Masters degree in computer science and a Bachelor's degree in mathematics from the University of Washington, where he sits on the Board of Regents.
Chase Jarvis
Co-founder of creativeLIVE and CEO of Best Camera
Chase Jarvis is founder and chairman of creativeLive, a cutting-edge online education startup whose interactive social platform provides worldwide access to top experts and educators through in-depth, live online seminars. Jarvis is a visionary photographer, director, and fine artist with an ambition to break down the barriers between new- and traditional media, fine- and commercial art.
Peter Lee
Corporate Vice President, Head of Microsoft Research
As Corporate Vice President and Head of Microsoft Research, Dr. Peter Lee oversees worldwide operations for Microsoft Research, an organization encompassing more than 1100 scientists and engineers across 13 labs worldwide. Under Lee's leadership, Microsoft Research conducts both basic and applied research across disciplines that include algorithms and theory; human-computer interaction; machine learning; multimedia and graphics; search; security; social computing; and systems, architecture, mobility and networking.
Jane Park
Julep CEO and former director of New Ventures at Starbucks
Jane Park is founder and CEO of Julep, one of the fastest growing beauty brands in the country thanks to its unique blend of e-commerce and bricks-and-mortar retail — supported by a powerful social media strategy, and backed by investors including Andreessen Horowitz. The former director of new ventures at Starbucks, she was also a strategy consultant for the Boston Consulting Group.
Hadi Partovi
Co- founder of Code.org
Hadi Partovi is an entrepreneur, investor, and co-founder of Code.org, an education non-profit dedicated to growing computer science education. A graduate of Harvard University, Hadi began his career during the browser wars in the 1990s, when he was Microsoft's Group Program Manager for Internet Explorer, later moving on to serve as General Manager of MSN.com. As an entrepreneur, he was on the founding teams of Tellme (acquired by Microsoft) and iLike (acquired by MySpace). As an angel investor and startup advisor, his portfolio includes Facebook, Zappos, Dropbox, Airbnb, OPOWER, Flixster, Bluekai, TASER, and many others.
Bonnie Ross
General Manager of Microsoft's 343 Industries
Meet Master Chief's boss. Bonnie Ross leads Microsoft's Halo business as the general manager of 343 Industries, the studio that oversees one of the most popular franchises in the history of video games. Halo has made a successful transition from traditional console game to online multi-player and now to mobile devices and beyond. From this unique vantage point, Ross will share insights into the evolution and future of the video game industry.
Dr. Nadia Shouraboura
CEO of Hointer and former Amazon.com Vice President
Dr. Nadia Shouraboura is the CEO of Hointer, a pioneer in the emerging area of robot-powered retail. Born in Soviet Russia, Shouraboura received a PhD in mathematics from Princeton, before moving on to work at Mobilocity and Exelon. She joined Amazon.com in 2004, serving as technology vice president of worldwide operations where she oversaw the software development used in the company's supply chain and fulfillment centers. Hointer operates two retail stores in the Seattle area, using robots to deliver jeans to shoppers who select styles and sizes via their smartphones.
Michael Smith
CEO of Full Circle Farms and former president of Nordstrom.com
Michael Smith is an online retail veteran who previously served as president of Lands' End, Nordstrom.com, Classmates.com and Avelle. He was recently named CEO of Full Circle Farms, a leading organic farm and food delivery company on the West Coast. A graduate of the University of Wisconsin, he also sits on the board of REI.
Brad Stone
Bloomberg Businessweek senior writer. Author of The Everything Store: Jeff Bezos and the Age of Amazon
Brad Stone is a senior writer at Bloomberg Businessweek, based in San Francisco. A veteran journalist, Stone has covered the technology industry since 1995, most recently writing cover stories for Bloomberg Businessweek on Apple, Amazon, Facebook, Google and Twitter. He's also the author of the upcoming book: The Everything Store: Jeff Bezos and the Age of Amazon, set to be released on October 15th. Stone previously worked as a technology correspondent for The New York Times and Newsweek.
Glenn Walcott
President of DoubleDown Interactive
Glenn Walcott is president of Double Down Interactive, a social and mobile game company that was acquired by IGT for $500 million in January 2012. The Seattle maker of casino-style games had grown to more than 200 employees and over $200 million in annual revenue. Prior to Double Down, Glenn was the CFO at casual games maker Big Fish Games. He's also held senior finance roles at LOUD Technologies and Blue Nile.
Thanks to our sponsors!
Gold: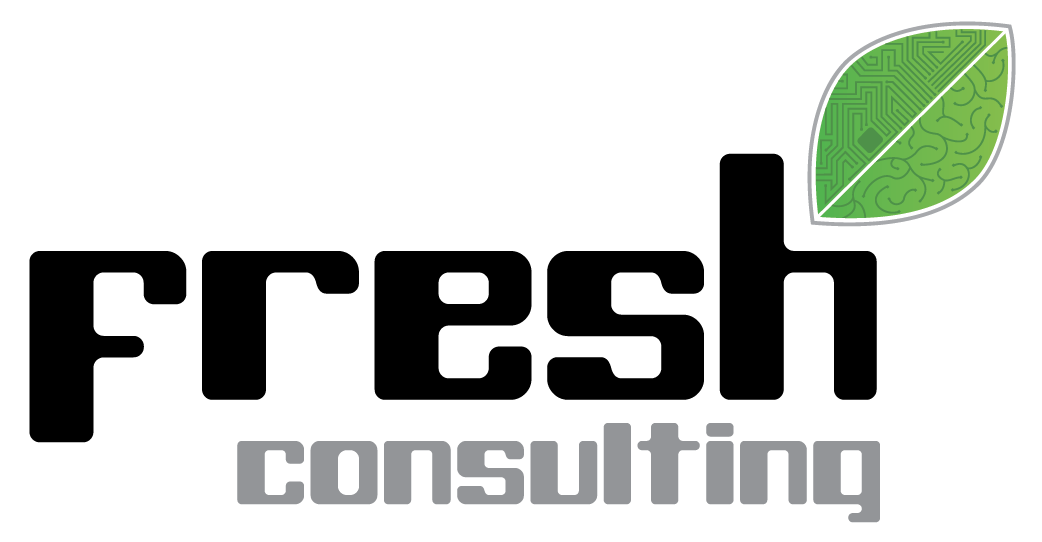 Silver: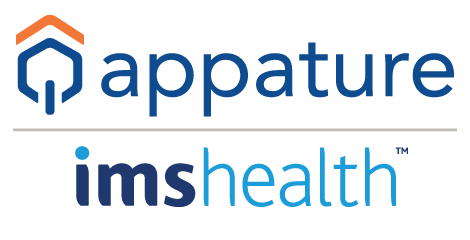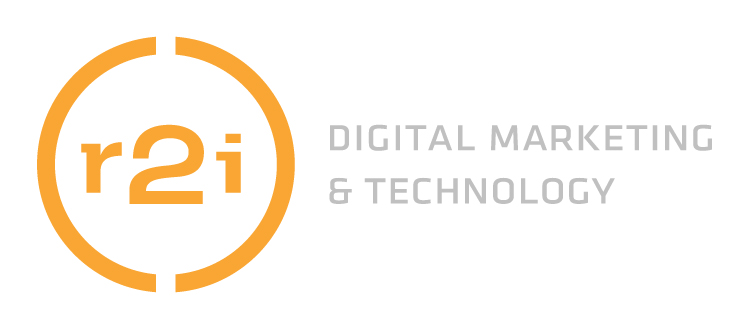 Sponsorship Opportunities Available!
 Contact Sarah Camp at Sarah@GeekWire.com or call at (206) 579-0581!
Attendee List
Sort by:

Date

|

First Name

|

Last Name
When & Where

Sheraton Seattle
1400 6th Avenue
Seattle, WA 98101


Thursday, September 12, 2013 from 9:00 AM to 5:30 PM (PDT)
Add to my calendar
Organizer
GeekWire
GeekWire is an independent technology news site and online community based in Seattle, Wash. — covering the people, companies and innovations emerging from the Pacific Northwest and impacting the world