GEEK STYLE LOUNGE, Series 2 & FASHION+TECHSF 2nd Year Anniversary

Saturday, January 28, 2012 from 6:00 PM to 10:00 PM (PST)
Event Details
ENTRANCE AT THE DOOR NOT GURANTEED!
Tickets Are Non-Refundable.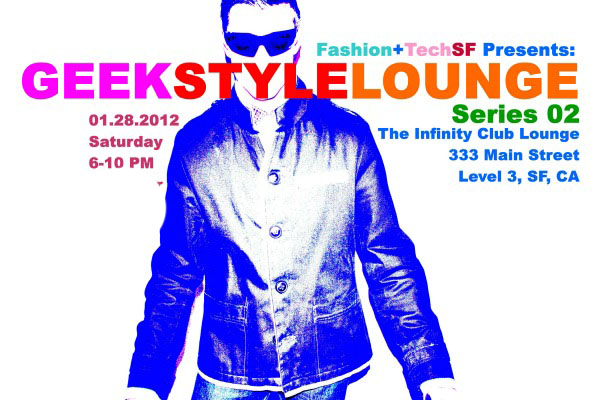 Bring Your Smile, Dress Fashionably, Shop Crazy
Geek Style Lounge
is a pop-up event combining fashion, beauty, lifestyle and tech concepts in a social setting. Attendees are introduced to the newest fashion/mobile apps, enjoy product samples and
shop
from emerging local fashion designers.
Fashion Bloggers Connect 
is where fashion bloggers are given various platforms to promote themselves, share new tech and innovative fashion ideas in continuing to revolutionize San Francisco's fashion industry in partnership with
San Francisco Fashion And Merchants Alliance, Inc.
presented by
Fashion+TechSF
.
Who should attend this event: designers, bloggers, entrepreneurs, advertisers, beauty consultants, marketers, business developers, investors, talents and change agents.
Participate as a sponsor, retailer or a  product demonstrator.... brand your product withSFFAMA, view our slides HERE.  
Demos and Product Vendors (More to Come):
FASHION BLOGGERS CONNECT Panel :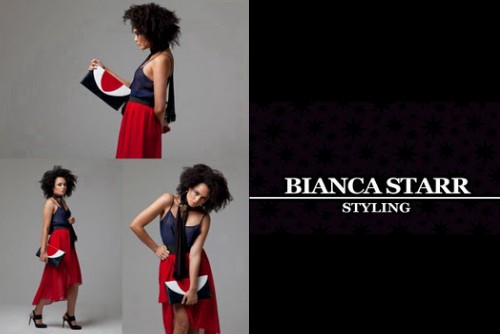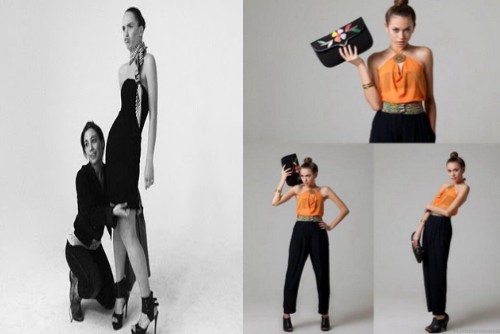 Styling Presentation with BIANCA STARR showcasing her new collection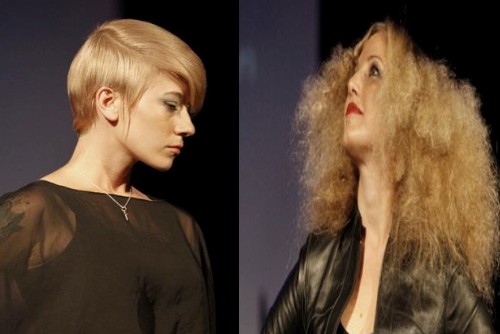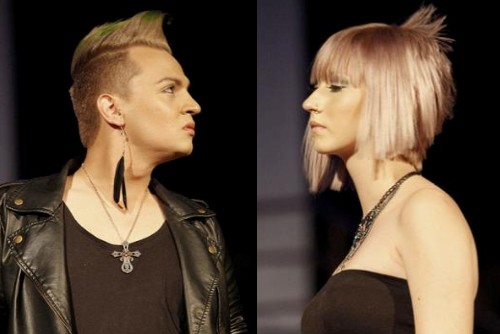 RAFFLE SPONSORS:
PROJECT SAN FRANCISCO
 is an annual runway event that serves as a platform for 
recent graduates and alumni from fashion schools and universities to showcase their collections as they embark on prospective careers in the fashion industry. 
PROJECT SAN FRANCISCO
 is the annual fundraising event benefiting San Francisco Fashion And Merchants Alliance, Inc. 
In partnership with 
Museum of Craft and Design
. 

We offer Hairstyling and Color Services, Massage, Mani/Pedi, Tanning, Waxing, and Makeup. Atelier Emmanuel is a Hair Salon and Day Spa, owned by the French hairstylist Emmanuel Noël 

Want a piece of the 2.5 billion-dollar anti-aging market? Our team is expanding and offering the opportunity for independent business owners to launch a virtual-franchise and partner with the Stanford-trained founders of Proactiv® Solution, Dr. Katie Rodan and Dr. Kathy Fields. The new company isRodan + Fields Dermatologists, headquartered in San Francisco on Maiden Lane. The combination of a Billion Dollar brand and clinically proven products provides credibility for your personal business success. What the Doctors did for acne they are now doing for aging skin. Learn how you can be part of the fastest growing team in the west as expand our leadership team to help grow our business across the United States and then Internationally. 
Livermore Valley Wine Country is a visitor's haven where you'll enjoy irresistible wine country hospitality. As the winemakers, friends and family who founded our 40 plus beautiful wineries, we invite you to come taste our award-winning wines, visit our friendly tasting rooms, and experience our enthusiasm for making all of our guests feel like old friends. Livermore Valley is only minutes from San Francisco, San Jose, Walnut Creek and Oakland. 
SOLZ, Inc. is a San Francisco brand founded in 2010 to provide uniquely fashionable footwear which meets the rapidly growing demand of women and men for distinctive, comfortable footwear that identifies them with, and actually enhances their enjoyment of, an active, leisurely lifestyle.  We call this "functional fashion."   SOLZ shoes are ultra-lightweight, flexible casual shoes. They are available in a variety of colors and logos. They can be bent, folded, and rolled up, and are designed to move naturally with your feet as you walk. They are weather and water friendly and are all machine washable. Each pair comes with a matching ballistic nylon clip-on "capsule" bag. PURCHASE A PAIR 30% off USE CODE: GEEK. Get 2 for 1 the whole month of February. WATCH VIDEO.
MAIN SPONSORS:
SLO Down wines was conceived much like most children are, two people met...fell in love through a common drinkable interest, and soon after a third person was added. Chip and Brandon met in Cal Poly 5 years ago and shortly after their chance encounter, and many compelling experiences in the wine and viticulture world, these two accidental geniuses developed a wine with a single goal; conquer the world whilst creating the wine for the newest generation of wine drinkers. Two vintages and 762 cases later, the boys at SLO Down found themselves on display in the San Francisco Museum of Modern Art, sweeping the beverage categories at SF International Chocolate Salon with four gold's and a bronze, and a swelling list of accounts. The decision to bring Bo aboard was made after 13.2 seconds of consideration due to his dashing good looks and Bio-Chemical back ground.  
Trumer Pils is an Austrian pilsner previously sold almost exclusively in the Austrian federal state of Salzburg. It is characterized by hoppy bitterness, high carbonation, and a light body. In 2004, Trumer Brauerei opened a brewery in Berkeley, California, to reproduce for the American market the Trumer Pils it has brewed for 400 years in Austria. Trumer Pils is thus now widely available in the San Francisco Bay Area as well as Austria. Trumer Pils results from a partnership of two family-owned companies: Privatbrauerei Josef Sigl and The Gambrinus Company owned by Carlos Alvarez. Trumer Pils ships all ingredients from Austria to its Berkeley brewery, using all "traditional" ingredients but North American water from the high Sierra. Since 2004 Trumer Pils Berkeley has expanded its distribution to Seattle, Portland, Chicago, Dallas, Denver, San Diego and Phoenix metropolitan areas.
Seattle-based DRY Soda Co. has re-imagined what soda can be: better tasting and better for you. DRY Soda uses only four, all natural ingredients and keeps the pure cane sugar to a minimum. Each twelve-ounce bottle of DRY contains just 45 - 70 calories and 11 - 19 grams of sugar. The result is a less sweet soda that allows its fruit, flower and herbal flavors to shine through. DRY Soda is available in eight distinctive flavors - Wild Lime, Lavender, Lemongrass, Blood Orange, Rhubarb, Juniper Berry, Vanilla Bean and Cucumber - each with a unique flavor profile that makes it refreshing to sip on its own, pair with a great meal or mix into the perfect drink. Drink DRY and rediscover what soda can be.
Cheat A Little Catering is a full service catering company, serving the Peninsula and the greater San Francisco Bay Area. We specialize in buffet and passed appetizer service, as well as family-style and plated sit-down dining. Our Executive Chef and culinary team offer fully custom-designed menus in a variety of cuisines, including vegetarian, vegan and kosher options. From a large wedding reception or corporate function with hundreds of guests, to an intimate dinner for two celebrating a special anniversary, we cater to all occasions, including birthdays, graduations, bridal showers, receptions, luncheons, cocktail parties, holidays and corporate events. 
San Francisco Fashion and Merchants Alliance, a California non-profit corporation, is the leading institution in the San Francisco Bay Area's fashion industry. Over 1,700 members on Facebook, 105 events. Winner of Best Fashion Event Producer of the Year and Best Marketing at San Francisco Fashion Awards 2011. Producer of San Francisco Fashion Week (tm). SFFAMA provides business and technology education for fashion entrepreneurs and serves as a business and social development network for the thriving local fashion industry.
SF Station is San Francisco Bay Area's definitive online city guide to Arts & Culture, Entertainment, Food, Shopping, and Urban Living for 18 - 45 year old "socially active" users. Since 1996, SF Station has been providing users with comprehensive and up-to-the-minute Event Calendar listings, a dynamic Business Directory, and a "hip and progressive" editorial voice that reviews anything from films, music shows, restaurants, retail shops, and more. Over the past 10 years, SF Station has built a strong loyal following in the nightlife, music and arts communities, and has become the online "Go To" resource for 500,000+ unique SF Bay Area users who use SF Station each month to plan out their weekends and social activities.

Have questions about GEEK STYLE LOUNGE, Series 2 & FASHION+TECHSF 2nd Year Anniversary?
Contact FASHION+TECHSF
Attendee List
Sort by:

Date

|

First Name

|

Last Name
When & Where
333 Main Street, Level 3
San Francisco, 94105


Saturday, January 28, 2012 from 6:00 PM to 10:00 PM (PST)
Add to my calendar
Organizer
FASHION+TECHSF is the popular original monthly workshop and event series focused on building, promoting, educating and funding the enthusiastic communities of fashion and technology entrepreneurs who share our vision of a world-class fashion and technology industry that is innovative, disruptive and uniquely San Francisco. Launched in 2009,
FASHION+TECHSF has become the leading network for all things fashion and technology in the SF Bay Area. FASHION+TECHSF is produced by Fashion Tech Media LLC and San Francisco Fashion And Merchants Alliance, Inc. [SFFAMA].
For marketing inquiries, media relations, publicity, product promotions, sponsorship opportunities and booking info...please email your inquiry to: info@fashiontechpr.com or visit: FashionTechPR.