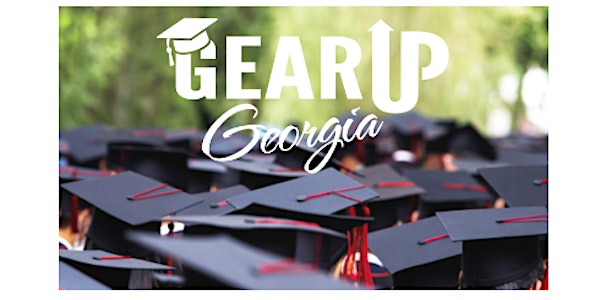 GEAR UP Georgia IHE Point of Contact Training
GEAR UP Georgia and colleges across the state work together to ensure a successful high school-to-college handoff and first-year success.
About this event
GEAR UP Georgia is excited to work with you and develop a collective impact approach to ensure the success of our students on YOUR campuses.
Tied by a shared desire to increase student postsecondary persistence rates, this meeting will ensure that we share objectives and measures, have a clear delineation of responsibilities and resources, develop a plan for continuous and effective communication, and provide structural and technical support to each other.
Additional meeting items:
Introduction of Staff and Student Ambassadors
Provide GEAR UP Georgia Overview
Review Job Description and Tasks
Provide Deliverable Timelines
Ensure Alignment of GEAR UP and Existing Campus Resources
Address Questions