GDS Audit Workshop with Julie Chavarria / Ten Three Consulting
Description
Monday Morning, FEB 25 - GDS AUDIT WORKSHOP
12:30 pm - 4:30 pm at LEVEL Furnished Living DTLA

Moderator/Organizer: Julie Chavarria, Ten Three Consulting

Join our presentation to learn how to optimize your hotel or resort in GDS. Hear how agents search in GDS and how to ensure your hotel is included in every qualified search. Topics will cover short and long room descriptions, searchable amenity codes, which GDS content pushes out to corporate online booking tools, GDS marketing opportunities and more. Watch as we conduct live shops in Sabre and Concur. Hear from the experts as we host a travel advisor panel with active travel professionals who utilize GDS on a daily basis.

How do Agents Search in GDS • Public Rate Sort HOD – Hotel Display – GDS "Brochure" • GDS Room Descriptions • Images in GDS • Marketing Opportunities GDS + Online Booking Tools • Live GDS Shop Interview / Panel with Active Travel Consultants


Schedule:
12:30 pm Arrival
1:00 - 3:00 pm GDS Presentation
3:00 - 3:15 pm Coffee Break
3:15 - 4:15 pm Travel Consultant Panel
4:15 - 4:30 pm Q&A/Wrap-up

Early Bird pricing ends Jan 25 - Book now!
Don't miss our Corporate Panel Lunch Discussion Thursday, Feb 28! REGISTER HERE


About Julie & Ten Three Consulting:

Ten Three Consulting Group brings 18 years of travel industry and transient hotel sales experience to assist your hotel or resort achieve its goals. Learn how to maximize revenues and exposure with travel advisors booking corporate, leisure and consortia rate plans. Julie Chavarria has been in the hotel transient sales arena since 2001 – conducting travel agent sales calls, attending trade shows, managing consortia RFPs and marketing and working with corporate preferred accounts and travel managers. Now she works with hotels to ensure they put their best foot forward in GDS – she views the GDS from a travel advisor's perspective but with a hotelier's hat on.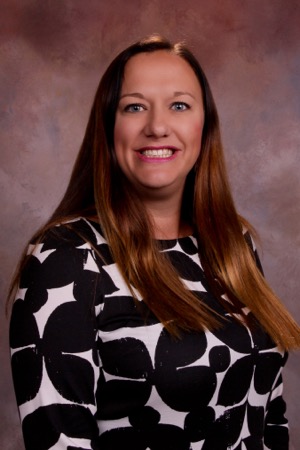 3 WEEKS BEFORE THE WORKSHOP:

We're scheduling a conference call to discuss the GDS Audit - All are Welcomed!

Tuesday, February 19th at 11am PST / 2pm EST
Join the discussion on what to expect with the GDS Audit plus events and sales calls in SOCAL!

Dial in number:
AUDIO CONFERENCE - for meetings over the phone

- Dial one of the Dial-In Numbers provided below:
1 (800) 434-5932 US Toll Free
1 (630) 424-4734 US Toll
1 (404) 920-6609 US Toll


- Ask your participants to dial one of these numbers

- Enter your Moderator Code 1497 456 followed by #

- Ask participants to enter the Passcode 9451 249 followed by #
QUESTIONS? Call us: (323) 664-4472
DON'T MISS OUR SOCAL EVENTS FEB 26, 27, 28!
SALES CALLS • TABLETOP TRADE SHOW • CORPORATE PANEL LUNCH
REGISTER HERE: www.flowershotelgroup.com/registration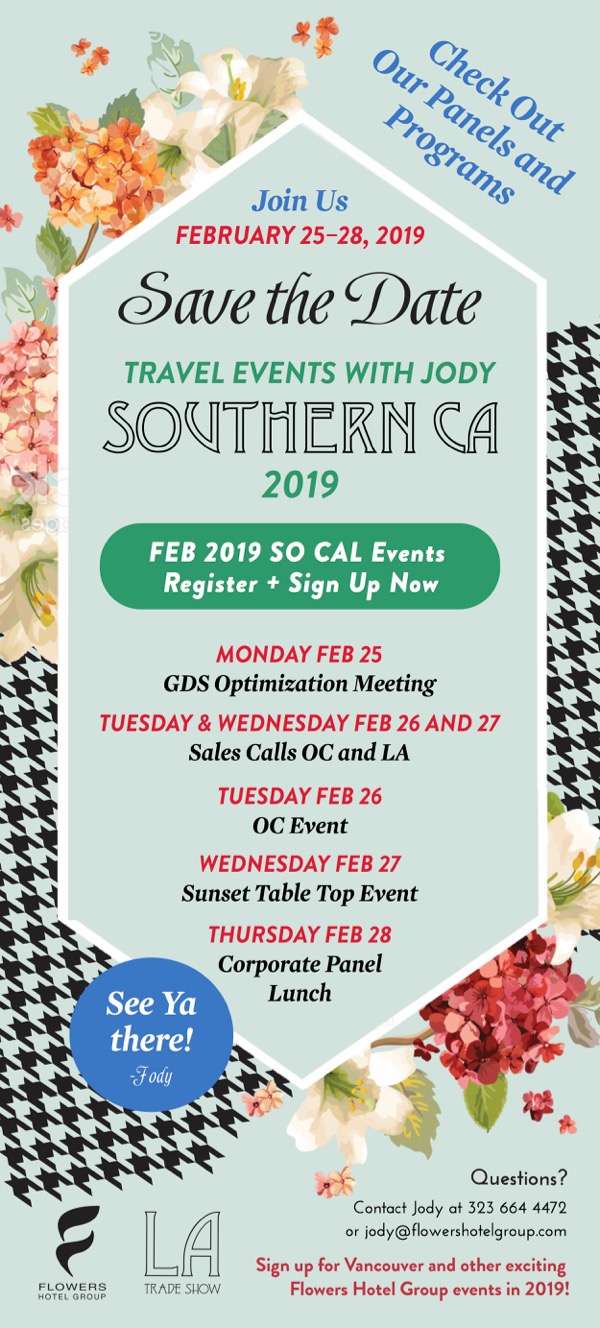 More info:
www.flowershotelgroup.com
www.tenthreeconsulting.com