Description
Game on! Start off the Game Developers Conference by enjoying breakfast with the brighest developers in the Dutch gaming industry at the Netherlands Consulate General in San Francisco. The Dutch gaming sector is renowned for its innovative insights and out-of-the-box thinking -- hear from the best in the industry and learn more about the new developments in the Netherlands. By bringing together the American and Dutch markets, we are creating new opportunities for a connected and bright future.

The program will be moderated by Pui San Tam, Senior Economic Officer, Netherlands Consulate General; and Program (subject to change):
7:30 AM Breakfast and Networking
8:00 AM Opening by Consul General Gerbert Kunst
8:05 AM Keynote by Maya Rogers, CEO of Blue Planet Software, Inc. (Tetris®)
8:20 AM Pitches by Dutch Game Developers, led by Menno van Pelt-Deen, Incubation Manager, Dutch Game Garden
8:35 AM Q&A with Maya Rogers and Dutch Game Developers
8:45 AM Showcase and Networking
Registration is mandatory. Please contact us at sfn-ea@minbuza.nl with any questions.
---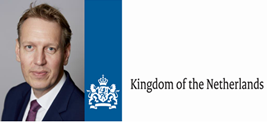 Gerbert Kunst is the Consul General of the Netherlands in San Francisco, responsible for the 13 Westernmost States of the United States. One of the main purposes of the Consulate General is job creation and economic growth in the Netherlands by helping Dutch entrepreneurs do business in the 13 Westernmost States of the United States, and in particular in the SF Bay Area.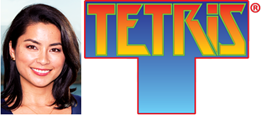 Maya Rogers is President and CEO of Blue Planet Software, the sole agent of the Tetris® brand. Tetris is one of the leading and most distinctive video game brands and franchises in the world. Since 2007, Maya leads the woldwide business initiatives of the Tetris brand, including game development, global licensing, marketing, brand management, merchandising, and IP enforcement.