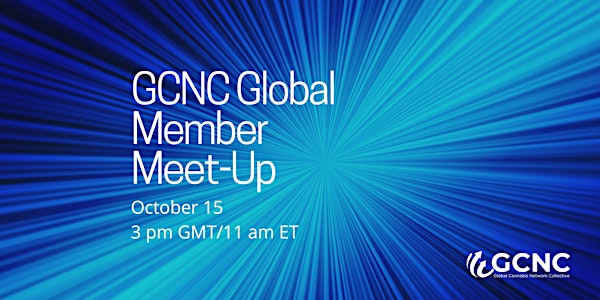 GCNC Global Meetup
This event brings together multi-national cannabis industry companies and their guests to discuss the global landscape.
About this event
This virtual gathering of the Global Cannabis Network Collective, a community of the world's most influential multi-national cannabis industry operators, is designed to facilitate deep discussions about the realities of creating a new global industry. 
Every six months, we provide an opportunity for global members interested in discussion around industry challenges, opportunities and needs to gather and network.
While most GCNC events are member-only, this global meet-up is also open to member guests and cannabis executives who operate in two or more countries who are interested in getting updates from the network and connecting with others on topics of interest.
These sessions do follow a specific agenda but conversation and questions are encouraged to ensure the group fulfills its mission of helping industry businesses to expand their businesses and the industry overall.
Open to GCNC members and guests.
Submit questions to: ProjectEvolve@AlwaysDriveInnovation.com