Description
As a one-member/one-vote organization, the Annual Members Meeting is an exciting and important event for the cooperative. Engaged member-owners come together to learn updates on the project, and vote on important high level issues.
This year we're voting for a new community-elected board member
(Information on candidates here)
and informing the decision on
New Business
Shall the Gem City Market (1) seek approval from voters in precinct 5A to sell beer and wine, and (2) develop a responsible beer and wine policy by way of a committee of GCM

members

and residents from the precinct?
FAQ
Who can attend?
This meeting is members only. There is still time to become a member and attend!
Signing up online here
is the fastest for us to process, yet we're also happy to sign you up right before the meeting when you arrive at Annunciation.
Will there be food?
Dayton Cooks is catering the meeting with food available at 5:30pm. The menu sounds delicious and snackable. Haven't seen the final line-up but initial menus included chicken salad sliders, seasonal fresh fruit and veg, vegetable lasagna, two salads and a grilled marinated vegetable medley, dinner rolls, and teamonade.
What zip code do you live in?
The Premier Neighborhood Match is still in effect with about 700 matches remaining, if you live in 45402, 05, 06, 16, 17, or 26 your lifetime membership is $50 because Premier is chipping in the other $50.
It is the same lifetime membership as someone who has paid $100, or $10 a month for $10 months on the payment plan, or the
$10 supported membership
. Every member-owner gets a vote at the annual meeting. You have to be there in person to vote on the alcohol item, and
pre-registration is appreciated.
Is there an age requirement for membership?
The only age requirement is you have to be 18 to vote. Membership itself is open to all ages, there are children and grandchildren who have been gifted memberships that will be with them for their lifetime.
How are you checking membership?
We haven't yet issued membership cards, and while many of our members have received membership certificates you can leave those at home. When you arrive at the annual members meeting we will ask for a photo ID to match you and your name with our database records of membership.
If you're not sure about your membership status, or are joining at the meeting --> head straight to Maya and Rachel, our Membership Committee specialists.
Just bring your regular photo ID, we'll check you in and hand you your ballot.
You can purchase membership at the check-in table at the event until the meeting is called to order around 6:30.

Since we're a one-member/one-vote organization a voting member-ownership share is available on an individual basis. For organizations and couples or groups who want to support the market, the non-voting
Supporter Share
is a great way to make membership available all neighbors at an accessible price-point.
Do I get to vote if I haven't made all my payment plan payments yet?
Yes! As long as you are current with your payments you are considered a member in good standing. If at check-in there hasn't been a payment made within the last 45 days, we'll ask for at least $10 then and you'll be current and back in good standing.
(There was a snafu that affected 2017, and 2018 payment plans. If you have questions about your payment plan or membership please email us:
contact@gemcitymarket.com
and Maya or Rachel will get it all sorted.)
I'd like to volunteer at the event?
Want to volunteer at the event? Email GetInvolved@GemCityMarket.com

Can kids come?

We'll have professional childcare on-site. We're asking all youths 12 and under to [hang out chill nap socialize i don't know what word to put here] in our special childcare room (attached to main hall).

Where do I park?

The on-site lot has 90 spaces. We're hoping for 300+ members to attend. Carpool!? Carpool! (Gracious neighbors the DAI, and the Masonic Temple will also allow us to park in their lots!)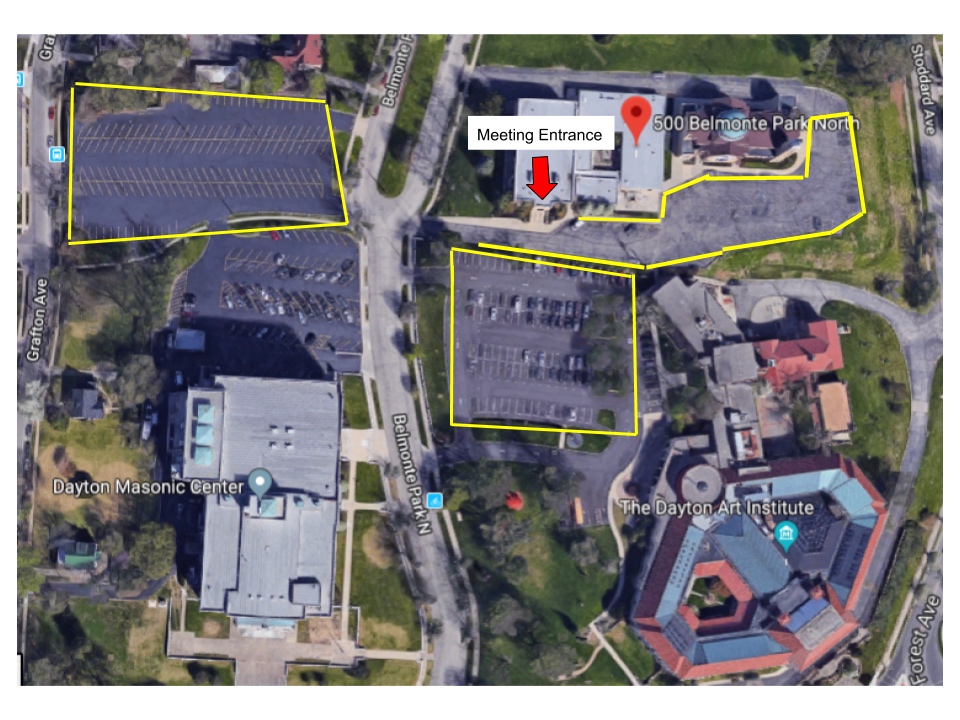 Agenda
5:30 - Registration / Refreshments / Meet the Candidates / Childcare
6:30 Call to Order
Introduction of Board
Proof of Notice of Annual Meeting
Gem City Market Mission Statement
Remarks
Annual Officer & Committee Reports
Approval of Minutes
Board of Directors Elections, Community Building & Results
New Business
Shall the Gem City Market (1) seek approval from voters in precinct 5A to sell beer and wine, and (2) develop a responsible beer and wine policy by way of a committee of GCM members and residents from the precinct?
7:30 - Q&A
8:00 - Adjournment