GCC & Zoomdojo Present: The 6th Global China Connection Annual Conference, Columbia University

Sunday, March 30, 2014 from 9:00 AM to 3:30 PM (PDT)
Event Details
The 6th GCC Annual Conference
INNOVATE CHINA
Emerging Trends, Future Impact
第六届全球中国联接哥伦比亚大学年会
创新中国
发展新契机与未来影响力
Presented by
Global China Connection - Columbia Chapter
&

March 30, 2014 (Sunday) 
Columbia University,
Roone Arledge Auditorium
2920 Broadway, Alfred Lerner Hall
Welcoming Remark
Carol Rattray, Co-founder of Zoomdojo
(Columbia University, MIA '80 MBA '81) 
Key Note Speaker
Rose Niu, Director of Conservation Programs at the Paulson Institute
*Paulson Institute is an innovative thinktank founded by Henry Paulson, the 74th United States Secretary of the Treasury and former Chairman and Chief Executive Officer of Goldman Sachs.  
牛红卫,保尔森中心环境项目首席执行官,TNC前任中国首席代表,2003年"亚洲之星"中唯一一位女性
*保尔森中心是由亨利.保尔森(Henry Paulson),美国第74任财政部长,高盛前任主席及首席执行官创立的。牛女士曾由保尔森先生介绍给前任中国国家主席江泽民,并长期与保尔森先生共同开展密切的工作研讨、计划及执行。
Panel 1: Innovations in Cities: Smart Cities, Smart Planning, Smart Design
创新城市:未来城市、智能规划与设计
分会关键词:城市地标、房地产、绿色及可持续城市规划、超级城市、智能设施建设
Though China's economic success has largely been built on investments and exports in the last few decades, China is changing to a new model of generating growth through domestic consumptions. The transformation of China's cities is crucial for this effort. The glittering landmark structures of Water Cube and The GreenPix in Beijing belong to many visitors' to-see lists. China's ambition of building the Tianjin eco-city from scratch, which will be equipped with advanced light rail transit system and sun-powered solarscape, captures the world's attention. But on the other hand, with the recent media littered with its skyrocketing pollution and monster traffic congestions in megacities, as well as inefficient "superblocks" constructions and municipal debts in various second and third-tier cities, there is little doubt that China still needs to look for smarter urban designs. What new approaches to urbanization are China adopting? How successful are these approaches? How can China meet the challenges of urban design to clean up the country's environment and implement smarter infrastructure plans?
Moderator: 
Jeffery Johnson 
Director, Columbia China Megacities Lab; Professor, Columbia Graduate School of Architecture, Planning and Preservation 
哥伦比亚大学"中国超级城市研究所"总监,哥大建筑、城市规划与保护学院教授
Panelists:
Jennifer Wen Ma 
Artist, Littlemeat Production
Emmy Award Winner; Director of The Water Cube project at China National Aquatic Center; Member of the Artistic Committee Beijing Olympics
马文,艾美奖得主,奥运会开幕闭幕式七人创意小组核心成员,"天人合一水立方"项目总监
Professor, Columbia Graduate School of Architecture, Planning and Preservation
哥伦比亚大学建筑、城市规划与保护学院教授
Panel 2:  Innovations in Business: Current Practices, Future Opportunities 
商业革新:今日挑战,未来机遇
分会看点:在经济开始减缓增速的今天,私募投资者们又将眼光看向了哪里?高新科技产业未来将何去何从?电商疯狂来袭,物流业又将如何应对?在现实与理论之间,学院派与商业世界里的践行者,又将擦出怎样的火花?
Moderator: 

Co Founder Zoomdojo 
全球职业咨询网站Zoomdojo创始人
Panelists:
Leong Ying
Global General Sales Manager, Thermo Fisher Scientific Inc.
赛默飞世尔(世界知名高科技仪器公司)全球销售总监
Paul Marks
雅琦国际(世界知名的航空涂料和复合材料生产商)总裁
Professor, Columbia Graduate School of Business 
哥伦比亚大学商学院教授
Case-studies: Innovation & Start-ups - A
Conversation with Young Entrepreneurs
创新精神与起步公司:对话青年企业家
分会看点:"创业"现在已然成为时下年轻人最热衷于讨论的话题之一。本分会我们为大家请来前亚洲电视(ATV)、NBC、ABC等电视台主播/制作人,和几位来自餐饮、高新科技、媒体和金融行业青年企业家,与大家分享他们的创业之路,以及关于创业、企业家精神和社交媒体于今日之影响力的看法。
The remarkable growth of China has largely been driven by the emergence of a group of capable entrepreneurs who have transformed the economy into one increasingly driven by innovation. Recently, 
China's Premier Li Keqiang pledged more policies to encourage entrepreneurial activity and support start-up business across China. In particular, the premier promised more effective support for student entrepreneurs in response to a difficult employment market in China. On this panel, we are highlighting four young entrepreneurs who have experience in creating startups both in China and in the U.S. They will share their insights and inspirations of starting their own business. How did they first come up with the idea? How to build a team? What are their visions for future Chinese entrepreneurship? 
华人格化主席及创始人
纽约"西安名吃"总裁及创始人
Vigo技术总监及合伙人
爱直播网络平台创始人
Lily Bowles
Global Operations Manager, Village Capital
Village Capital风险投资基金全球運營經理
Conference Schedule

§ 9:00 AM  : Registration, Reception & Networking 

§ 9:30 AM: GCC Columbia President Welcome Remark

§ 

9:35 AM

: Formal Introduction of the Conference by 

Carol Rattray, 

Co-founder of Zoomdojo 

§ 

9:40 - 10:30 AM

: Key-note speech by 

Rose Niu, Chief Conservation Officer, Paulson Institute

 

 + Q&A

§ 

10:30 - 11:30 AM

: "Innovation in Cities" Panel + Q&A

§ 

11: 30 AM

: Tea-break / Networking

§ 

11:50 AM - 12:50 PM

: "Innovation in Business" Panel + Q&A

§ 

12:55 - 2:00 PM

: VIP Lunch with Speakers and other professionals

§  

2:10 - 3:20 PM

: "Innovation & Entrepreneurship" Case-studies & Conversation + Q&A

§  

3:25 - 3:30 PM

: Conference Director's Closing Remark
About Global China Connection
Global China Connection (GCC) 
is a global leading non-profit organization for promoting cooperation between premier students in China and the international community. 
With over 60 chapters worldwide, including those at Harvard, Yale, MIT, Peking University and Tsinghua, Global China Connection has become the most important venue for the promotion of trust and cooperation among future generations of global leaders. For more information about GCC click here.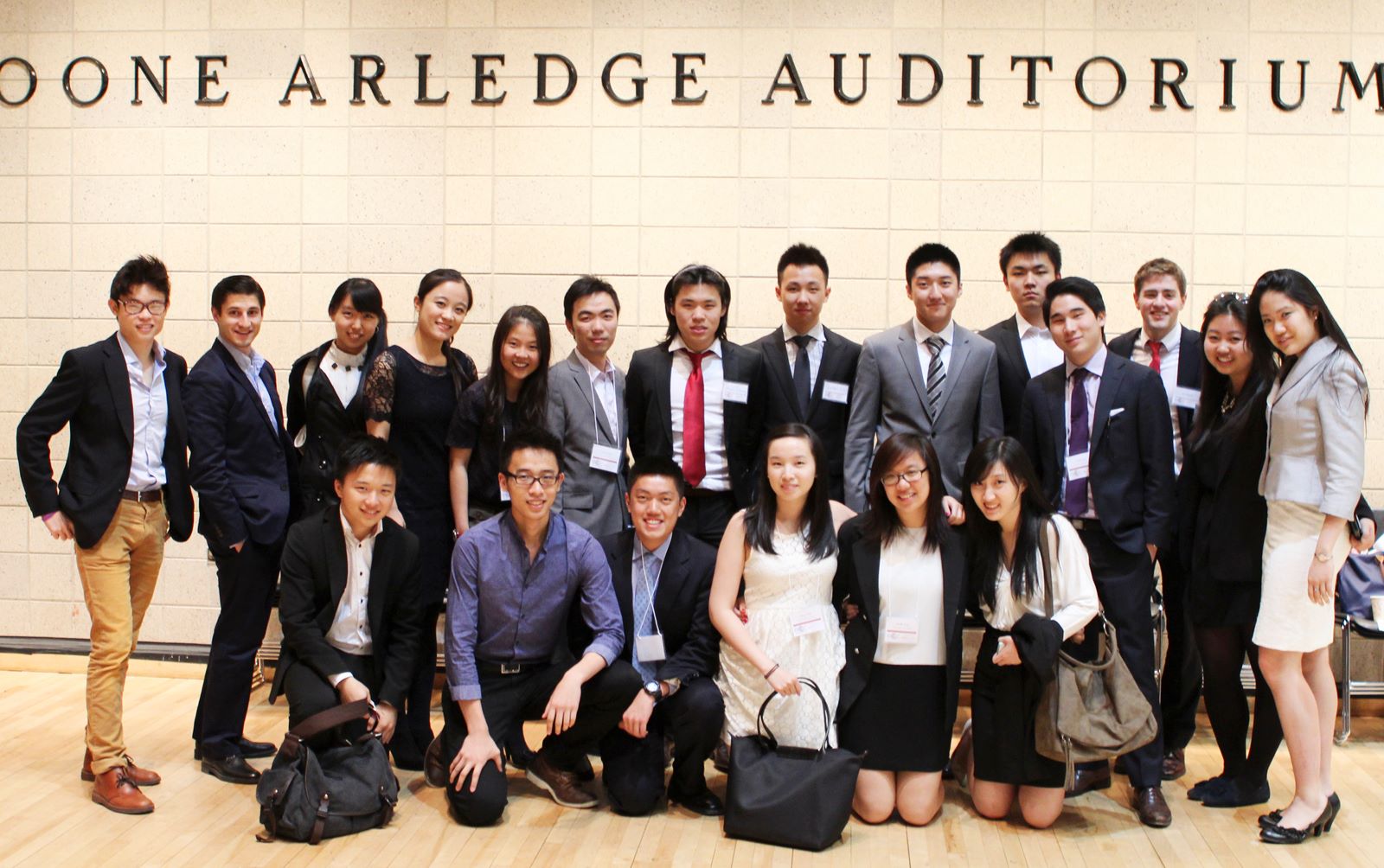 Co-presenter & Co-sponsor 

Zoomdojo was founded by Carol Rattray (MIA '80 MBA '81, Columbia University) and Ritu Banga. It is an online, open resource for college students and young professionals to facilitate their career search. For more information about Zoomdojo click here.
When & Where

Columbia University
2920 Broadway
Alfred Lerner Hall, Roone Arledge Auditorium
New York, NY 10027


Sunday, March 30, 2014 from 9:00 AM to 3:30 PM (PDT)
Add to my calendar
Organizer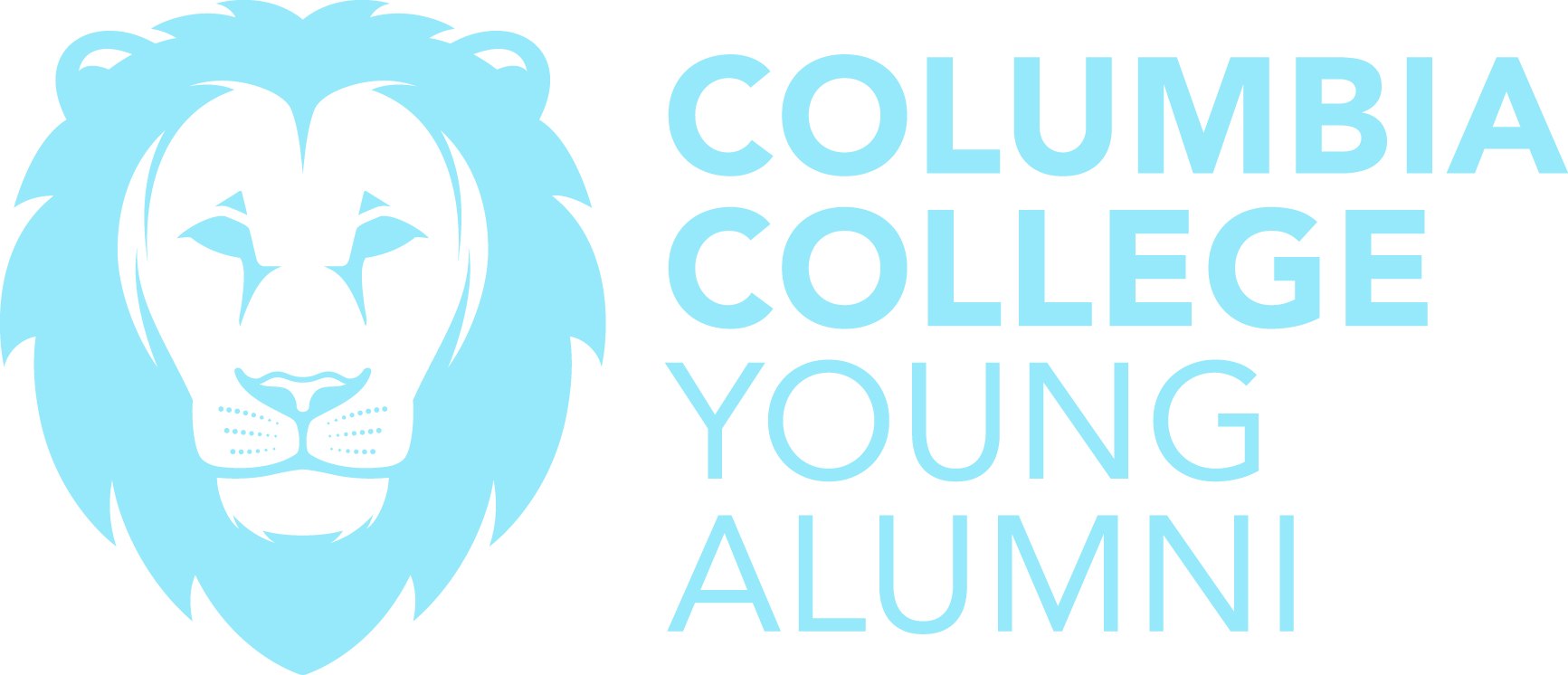 About Columbia College Young Alumni (CCYA)
Columbia College Young Alumni (CCYA) is an active community within the greater Columbia College Alumni Association for our alumni who are graduates from the last ten years. CCYA has two important goals:
Building a rich network of connections and advisors for our Young Alumni
Providing interesting and dynamic opportunities for Young Alumni to engage, lead and leave a mark on Columbia College, its students or the community at large
Both goals create fun ways to stay involved with a close cohort of friends and former classmates but also help young alumni impact other groups of Columbians, including current students and older alumni. Alumni are automatically members until 10 years after graduation.