Come and join 10 of Taiwan's hottest startups pitch to Silicon Valley's most prominent investors, ecosystem match-makers, and more
About this Event
We are excited to invite you to Taiwan Startup Pitch Night – a live, interactive, and fun pitch event for Taiwanese entrepreneurs to showcase their business solutions and get valuable feedback, gain visibility, and build strategic connections.
Each of the 10 participating startups will have 3-minutes to pitch their ideas to the audience and a panel of Silicon Valley-based investors and ecosystem match-makers.
As an attendee, you will be able to watch pitches in this virtual event organized by 10X Innovation Lab in partnership with the Institute for Information Industry (Triple iii), The Small and Medium Enterprise Administration (SMEA), and the Ministry of Economic Affairs (MOEA).
This is also a great chance to get together virtually with others in the community and hear great ideas from Taiwan's startup ecosystem. This event is free and it will get sold out soon – get tickets now! #GCampby10x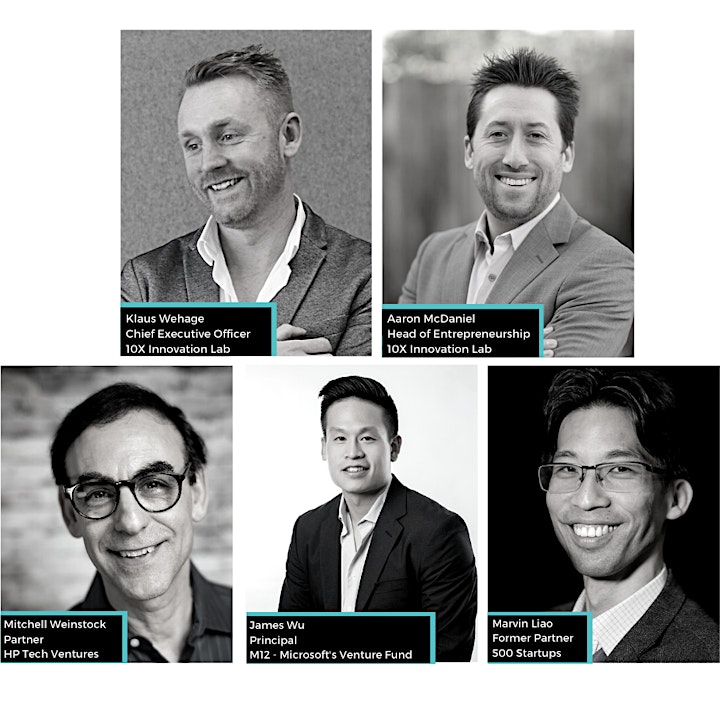 AGENDA:
6:30-7:00pm (PDT) - Participants to log-in
7:00-7:15pm (PDT) - Opening Remarks by Dr. Chin-Tsang Ho, Director General, Small and Medium Enterprise Administration, Ministry of Economic Affairs, Taiwan and Klaus Wehage, Co-Founder & CEO, 10X Innovation Lab
7:15-7:20pm (PDT) - Judge/Panel Introductions
7:20-7:50pm (PDT) - Panel Discussion, "From Asia to Silicon Valley: Expanding Your Business to the Valley" with Klaus Wehage (10X Innovation Lab CEO and co-founder), Aaron McDaniel (10X Innovation Lab co-founder and VP of Entrepreneurship), and YC Chung (Founder, Lubn).
7:50-8:50pm (PDT) - Startup Pitches (10 teams, 3 min pitch + 3 min Q&A) with Mitchell Weinstock (Partner, HP Tech Ventures), Marvin Liao (Former Partner 500 Startups), and James Wu (Principal at M12 - Microsoft's Venture Fund).
8:50-9:00pm (PDT) - Winner to be announced
Meet the startups:

Giftpack is an AI-powered business gifting platform.

FOX-TECH CO. streamlines the F&B value chain through a combination of high-tech tools and cloud-based analytics.

BEL-X is a bio-pharmaceutical startup developing new and innovative botanical drugs to cure cancer and chronic diseases.

Jubo.health is a digital healthcare solution that centers on collecting, analyzing and reporting the senior's healthcare data.

Nuwa Robotics designed Kebbi Air, an AI robot that functions as a child's friend for language and aid for programming learning.

WOWWOW Innovative Lab is a content developer focused on creating realistic and immersive VR and AR experiences.

RelaJet develops and provides solutions and software licensing for hearing aids, PSAP, Qualcomm TrueWireless™ earbuds, audio conference system and other audio products. They have developed the 'RelaJet Speech Separation engine' which captures the human voice to allow users to hear better.

IoNetworks is an open platform company that develops a video management software, AI based video analytics, and recording servers that focuses on high end projects, large scale bids, and cloud video services with local telecoms over APAC and EMEA.

Adenovo creates financial products and solutions to help banks, AMCs, and other online service providers improve their payment processing, supply chain finance, real-time consumer finance, and car refinancing.

IOE intelligent technology company is a wireless solutions company providing Bluetooth, RFID hardware and real time indoor location service platform for the IoT market.