GBWF Lunch, Thurs, April 20 | Re-imagining Justice for Women | RESCHEDULED...
Actions and Detail Panel
GBWF Lunch, Thurs, April 20 | Re-imagining Justice for Women | RESCHEDULED...
Thu, April 20, 2017, 12:00 PM – 1:15 PM EDT
Description
This lunch, originally scheduled on January 24th, was rescheduled because of snow. If you registered for the January date, please register again!

JOIN US at the Greater Burlington Women's Forum Thursday April 20 for Re-imagining Justice for Women.

In the last 30 years, the number of women prisoners in Vermont grew at a rate more than three times that of male prisoners. And when women are incarcerated, children are disproportionately affected as well. Join us for a panel discussion about how Vermont's criminal justice system impacts women, and hear some of the efforts underway to support justice-involved women and reduce unnecessary and counterproductive incarceration. Learn about "For the Sake of the Children," the campaign to De-carcerate Vermont, and Mercy Connections' mentoring program--and what you can do to help.
Panelists:
The program will last until 1:15pm and close with announcements of interest. Contois Auditorium is available for another 15 minutes of networking. Bring a lunch, listen, learn, share, and network with women in our community.
Please register to save your seat (no need to print out a ticket, though!).
BY DONATION. We want our events to be accessible and affordable for all women, and we rely on your contributions! We ask for a sliding scale donation at the door-- credit card, cash or check (payable to Greater Burlington Women's Forum). To make your contribution online, please visit btvwomen.org and click DONATE.
Special thanks to lunch sponsor The Vermont Women's Fund, suppporting the advancement, self-sufficiency, and economic and social equality of Vermont women and girls.

Many thanks to Mercy Connections, our fiscal agent, providing fiscal oversight and tax-exempt status; the legal firm of PRIMMER, PIPER, EGGLESTON & CRAMER; our 2017 business supporter, and Mayor Miro Weinberger, our event sponsor.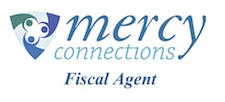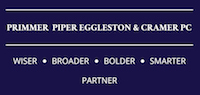 We look forward to seeing you there!
The Greater Burlington Women's Forum Leadership Team:
Amy Barcomb, Carina Driscoll, Charlene Wallace, Jamie Lucia, Jennifer Green, Jessica Nordhaus, and Larissa Del Rosso-Rayher