Description
On Friday September 22, the Greater Burlington Women's Forum will present Invest in Yourself: Women & Money.

The median Social Security income for women in Vermont ($10,000) is half that of men ($20,000), and nationally women have 50% of the retirement savings of their male counterparts, though they save at a higher rate of 7-16% more. Women are particularly vulnerable with a change of employment, health status or if they become a single head of household with minor children. (37% of VT women who are head of households live below the federal poverty level - 5x the rate of married families.)

You don't have to be a millionaire—or a Wall Street trader—to invest in yourself. Our panelists will address important financial topics through the lens of how they impact women:

—Personal debt (getting yourself out of it)
—Savings (getting yourself to do it)
—Smart tax planning in and out of relationships
—Identifying long-term financial goals (retirement!) and strategies to achieve these goals.

Panelists
—Mary Peterson: Tax Attorney, former VT Tax Commissioner and VT State Legislator
—Christine Beall: Accredited Asset Management Specialist & Financial Advisor, Edward Jones Investments.
—Virginia Hardy: Financial Coach, New England Common Cents Coaching

Moderator
Amy Mayhew, Senior Officer, People's United Bank

Come with questions and start yourself on a path to financial savvy and security.
Bring a lunch, listen, learn, share, and network with women in our community. The program closes at 1:15pm with time for participants' announcements (job openings, services available, upcoming events...). The space is available until 1:30pm for informal networking.
Please register to save your seat at the table (no need to print out a ticket, though!).
BY DONATION. For our events to be accessible and affordable for all women, we rely on your contributions! We ask for a sliding scale donation at the door-- credit card, cash or check (payable to Greater Burlington Women's Forum). To make your contribution online, please click DONATE.
Special thanks to the legal firm of PRIMMER PIPER EGGLESTON & CRAMER PC, our Founding Business Supporter; Mercy Connections, our Fiscal Agent, providing fiscal oversight and tax-exempt status; and to Mayor Miro Weinberger, our Event Host Sponsor.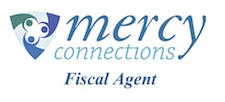 Share this event on Facebook and Twitter.
We hope you can make it!
Cheers,
Greater Burlington Women's Forum Leadership Team:
Abby Kendall, Alexa Clauss, Amy Barcomb, Carina Driscoll, Charlene Wallace, Christine Beall, Dawn Moskowitz, Jamie Lucia, Jennifer Green, Jessica Nordhaus, Valerie DeBrita