About this Event
The theme for this years convergence is FOLLOW drawing inspiration from the prayer of Saint Brendan:
"Help me to journey beyond the familiar and into the unknown. Give me the faith to leave old ways and break fresh ground with You. Christ of the mysteries, I trust You to be stronger than each storm within me. I will trust in the darkness and know that my times, even now, are in Your hand. Tune my spirit to the music of heaven, and somehow, make my obedience count for You."
Celtic Christians used a phrase to describe the Holy Spirit that can be translated to "wild goose". They had discovered that the journey of faith is to follow God beyond the familiar on an untamed and unpredictable adventure.
All of us have experienced the beauty of life lived pursuing a God who is adventurous, surprising, mysterious, and beyond our control. We have spent seasons together pursuing Him in joyful abandon. Our hearts have been enlarged in these times by a greater understanding of God's heart and His ways. During this convergence, we desire to push even more radically beyond the boundaries of comfort and familiarity and to FOLLOW. This will be a time to be encouraged and strengthened in our faith so that we are able to walk forward steady, unswerving and without growing weary.
FAQs
Evening sessions: October 18th-October 19th at 19:00
Children are welcome to attend; however, childcare will not be provided during the meetings.
A love offering will be taken during the sessions.
Friday Evening: Special Guest Speaker Ron Cantor from Israel
Ron Cantor is the CEO of Tikkun International, a global messianic family of congregations, ministries and leaders dedicated to the restoration of Israel and the Church. Ron, in his role as the Israel regional director for GOD TV, hosts a daily TV show called "Out of Zion" available in over 200 million homes. Ron was born into a Jewish home, circumcised and Bar Mitzvah'd, but didn't know God! At age 17, he realized there must be more. This led him on a journey where he discovered that Yeshua (Jesus) was in fact, the Jewish Messiah. Ron received his degree in theology from Messiah Biblical Institute and served as the Associate Rabbi at Beth Messiah Messianic congregation in Rockville, MD until moving to Odessa, Ukraine to work in the Messianic Jewish Bible Institute. In Ukraine the Ron and his wife Elana birthed a congregation in the city upon which Fiddler on the Roof was based, Berdichev.
In 1999 he accepted an invitation to teach Jewish Roots at the Brownsville Revival School of Ministry. In 2003 Ron and Elana, a native Israeli, along with their daughters, made aliyah (moved to Israel). In Jerusalem he served as the co-pastor and interim senior pastor of King of Kings Community. During this time Ron birthed the Isaiah 2 Initiative, taking Israeli young adults to third world nations to preach the message of Yeshua. In 2013 Ron agreed to become the lead pastor of Tiferet Yeshua, a Hebrew-speaking congregation in Tel Aviv. Now he serves with his long time mentor Asher Intrater in helping the congregations of the Tikkun Global family in media and fundraising.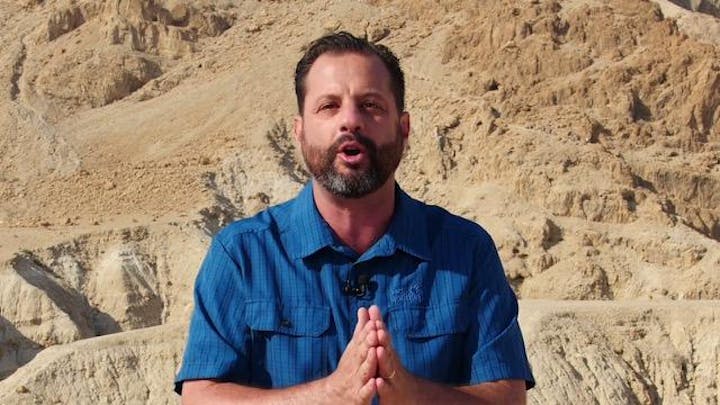 Satruday Evening: Guest Speaker from the Gateways Beyond Leadership Team
How can I contact the organizer with any questions?
Email Joel Heidel at convergence2019@gbgermany.org