Description
You are invited!
startGBC presents to you our Centre for Business Global Entrepreneurship Week Student Engagement event! Interested in starting your own business? Come listen and learn as you build valuable skills to be an entrepreneur. Join us as we listen to an inspiring talk by GBC Alumni, Dan Perdue, President of Level12.
This will be followed by a Building Entrepreneur Skills Speed Networking session where attendees will have the opportunity to speak with professionals on different entrepreneurial subjects. The event will be rounded off with an overview of what the local community has to offer start-ups in the way of support.
Pizza lunch will be provided.
Agenda:
11:00pm-12:00pm: Dan Perdue, keynote speaker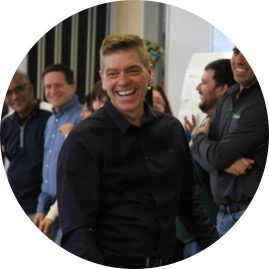 Dan Perdue, President at Level 12
Dan is a leading expert in developing high performing people. His strategies in consulting, training and coaching have been successfully utilized by top performers in business, sports and entertainment. He is trained and certified in Neuro Associative Conditioning (NAC), which is the science of success conditioning and one of the most powerful strategies for conditioning your mind and emotions to behave in ways that will consistently lead you in the direction of your goals. Dan's approach is to challenge you... physically, mentally & emotionally, while providing the strategies & support to succeed.
12:00pm-2:00pm: Building Entrepreneur Skills Speed Networking
Interested in learning about ways to fund your business? Lack sales skills? Need help with finding entrepreneurial resources? This speed networking sessions will give you the opportunity to ask your questions to professionals in multiple industries.
Speed Mentors:
Brad Furtney – Guest Speaker, Leadership for Startups and Scaleups – MaRs Discovery District
Brian Almeida – Founder – Find N' Fix
Dan Perdue – President – Level 12
Darryl Julott – Senior Manager – Digital Main Street
Dipinti Phutela – Ambassador – LinkedIn
Kate Godard – Business Development Manager – Futurpreneur
Rajah Lehal – Founder, CEO – Clausehound Inc.
Robert Goode – Professor – George Brown College
2:00pm-3:00pm: Networking