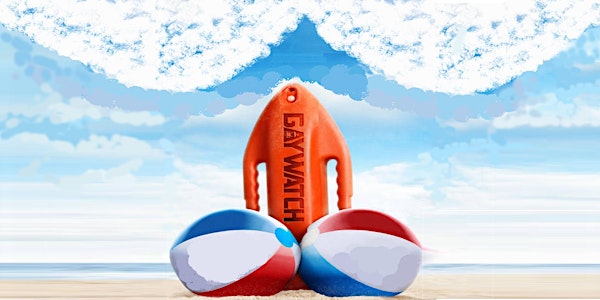 Gaywatch - A Pride Show
When and where
Location
The Playground Theater 3209 N. Halsted Chicago, IL
Refund Policy
Contact the organizer to request a refund.
Description
Gaywatch, Searching for Pride
GayCo rescues its Pride with a special evening of improv & storytelling!
Summer is near and if you're feeling queer, then GayCo Productions is here to save the day with theatre! It's time for GayCo, Chicago's premier LGBTQ sketch comedy company, to hit the beach with GAYWATCH!
This annual sell-out Pride event is a wave of entirely improvised comedy shows inspired by the stories told by inspirational heroes of the LGBT community. You may or may not see chiseled abs in the caliber of Zac Efron's or Double D's to the likes of Pamela Anderson's, but you will laugh so hard you'll need mouth to mouth resuscitation.
GAYWATCH runs Friday and Saturday at 10:30pm, June 23rd and 24th. After a long day at the festival, come drink and laugh while GayCo provides the raunchiest, sexiest, and downright gayest pride show yet. Grab your speedo, abandon your sand castles, and jump into the deep end of The Playground Theater (3209 N. Halsted St) in the heart of Boystown. Tickets are $15 and can be bought in advance at http://gaywatch.eventbrite.com.
Dive into GAYWATCH on Saturday, June 24th to see Andy Eninger's farewell performance with GayCo. Eninger, who has been with the company since its inception, will help you laugh your bikini off as he packs his for LA. GAYWATCH also features the ensemble members of GayCo and some all-star improvisors. As a means to bring the beach to the stage, the cast will be decked out in the most scandalous swimwear the coast guard will allow. Check out www.gayco.com for the schedule of guest monologists.
And remember, the Playground Theater is BYOB!
**Purchase tickets with a GayCo mug or Tshirt by Wednesday, June 21 (or while supplies last), and item will be waiting for you under you name at the door!