Sales Have Ended
Ticket sales have ended
Thank you!! See you at GaymerX!!
Sales Have Ended
Ticket sales have ended
Thank you!! See you at GaymerX!!
Description
GaymerX is the first LGBTQ-focused gaming convention. For its fourth year, the event will take place under the name GX4 (or "GaymerX: Year Four"). GX4 celebrates a space where all can join in discussion, play, and community without fear of harassment or discomfort for being who and what they are. GX4 will take place September 30-October 2, 2016, at the Santa Clara Convention Center & Hyatt Regency in Santa Clara, California.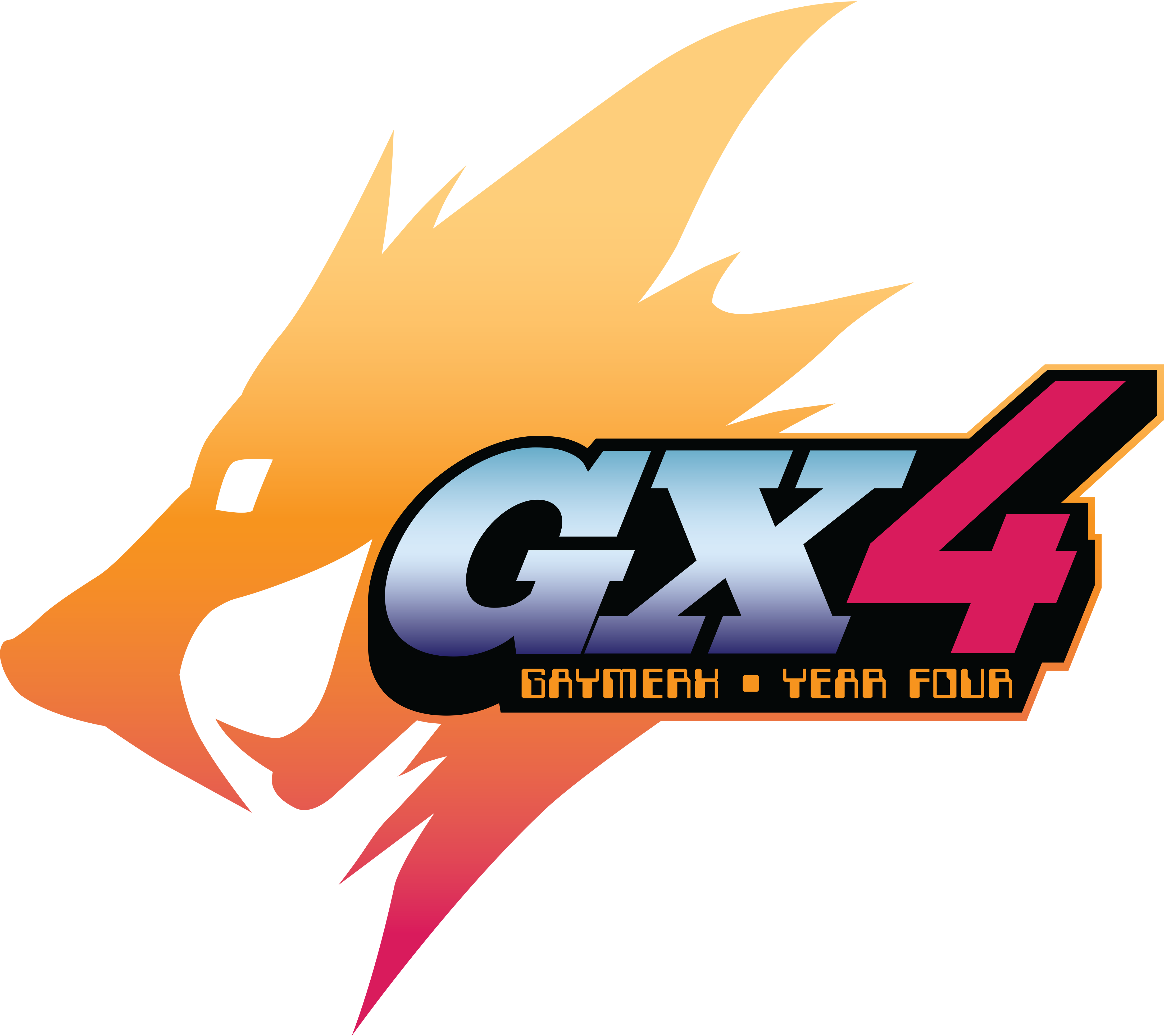 The event is broken up into three main attractions: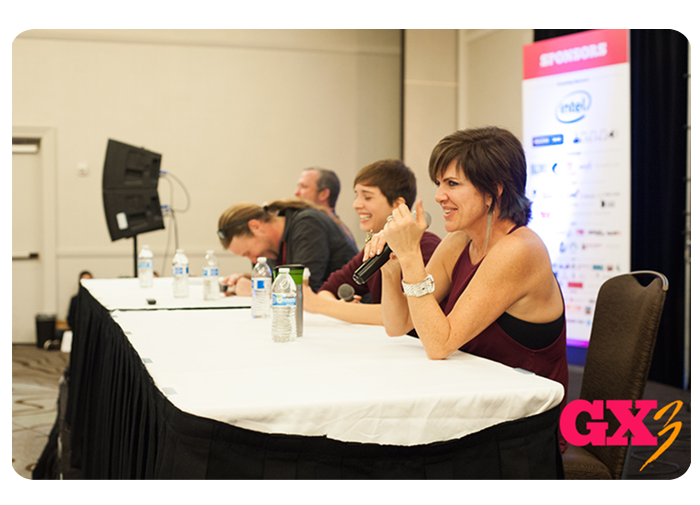 Talks covering fandom, industry, diversity, and everything in between from respected members of the game industry -- including Tim Cain, (producer, lead programmer and designer of Fallout), Karin and Patrick Weekes (editor and writer from Bioware), and many more.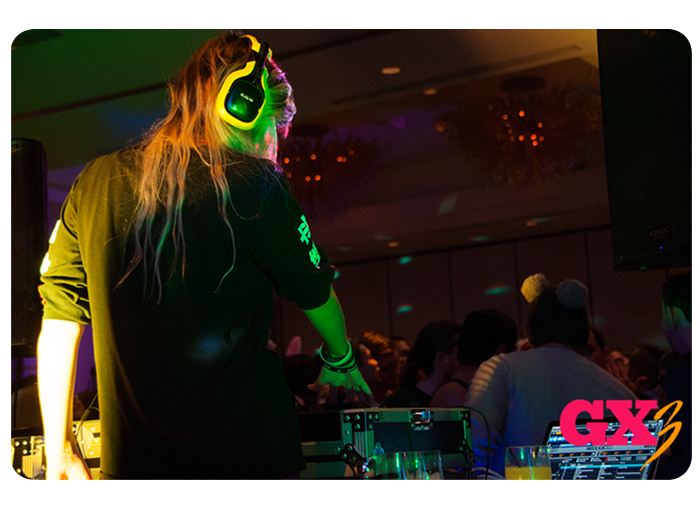 Special Events such as dances, concerts, cosplay contests, and fancy parties featuring special guests like Kitty Powers (Kitty Powers: Matchmaker), voice actor Dave Fennoy (World of Warcraft, Bayonetta, DOTA2), Wynton "Prog" Smith (Smash Bros. commentator), and 2 Mello (Composer) -- as well as a host of DJs, dancers, entertainers, and comedians.



Gaming Rooms including 8-player Smash Bros., a dedicated tabletop room where you can play hundreds of specially selected board games, an arcade full of unique indie games and fan favorites -- and even our own fully functional Pokemon League with gyms, leaders, and badges!

For more information about GaymerX: Year Four, including the GX4 guest of honor list, visit gaymerx.com.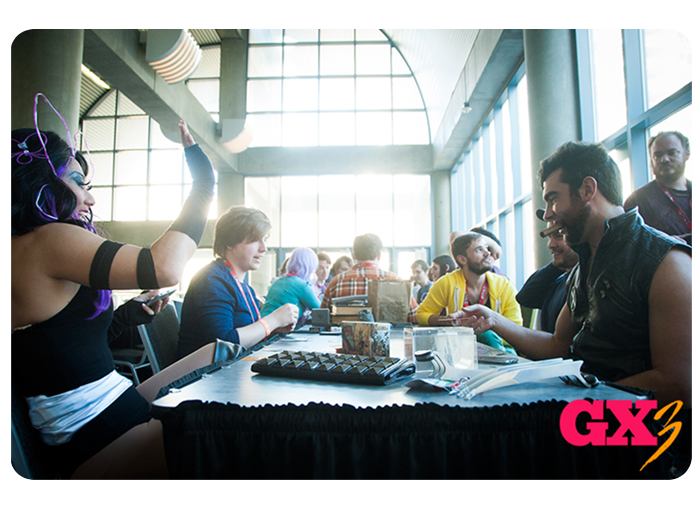 It's never been stated better than by Boss of Honor alumni David Gaider in this touching post we implore you all to read.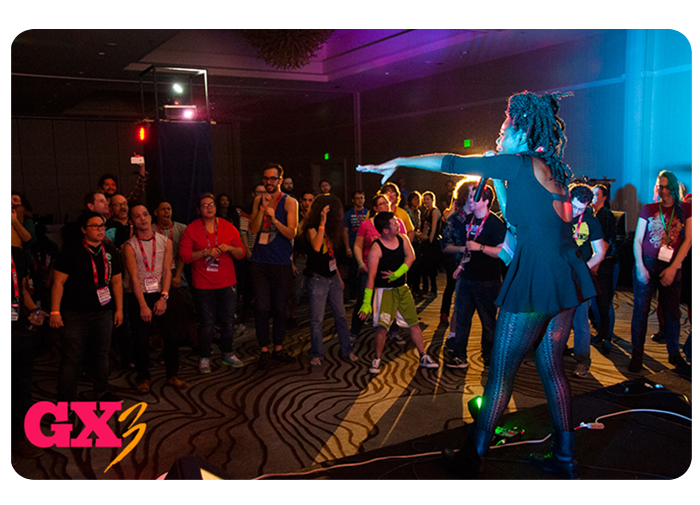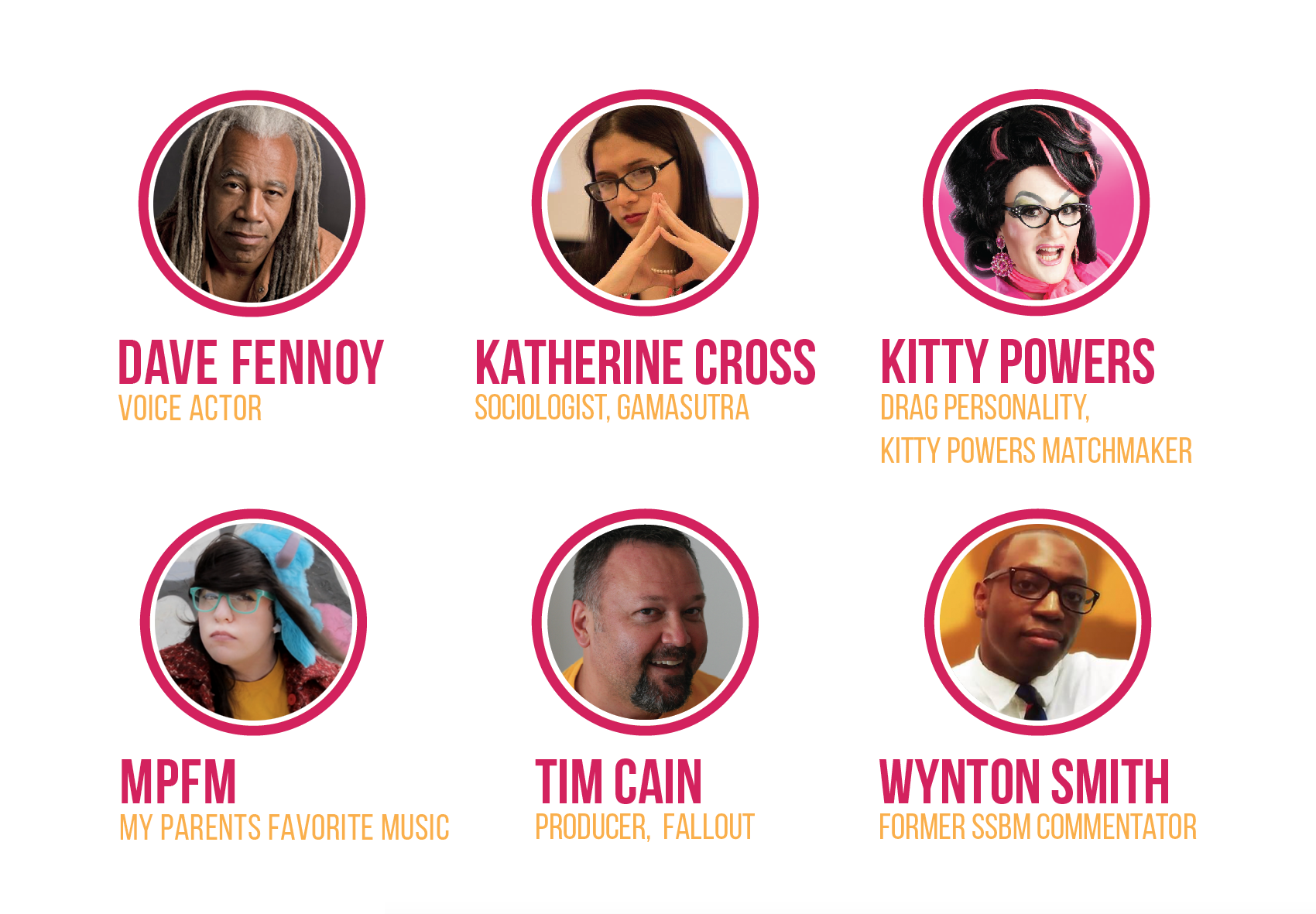 Attend talks and panels where gaming heroes, identities, and people of all kinds come together to discuss topics of all kinds (whether fun or serious) and share stories.
Get your groove on at parties and special events where you can meet awesome people while rocking out to music, playing games, or watching a cool show!
Venture through the Expo Hall, where game development studios bring you sneak peeks and highlights of what they've been working on — as well as pass out SWAG and offer loads of fun stuff!
Explore the GaymerX MAGFest Arcade, which is open throughout the event and features tons of awesome games brought to you by the awesome folks at MAGFest.
Take a seat and play board games, card games, and tabletop RPGs — where some sessions are even hosted by the creators of the games themselves!
Feel at ease and included as you have fun sharing your gaming passion with like-minded individuals.

GaymerX is an 18+ event, but if you're with a parent or legal guardian you can join us! No unsupervised kids - we don't get paid enough to babysit, and this allows our discussions to stay high level and discuss tops that may not always be all ages.
Don't want to go by your legal name? Have a gamertag or nickname? COOL! You can write anything you'd like on the badge - it's write-on-able :) We don't print out names as a lot of people aren't going to be going by their legal names :D
However, If you don't use your legal name for purchase, just make sure you print out your badge or have a copy of this email on hand! We want to be as respectful as possible, but we need /some/ way of knowing you bought your ticket :3
We couldn't be here without your support. So thanks, everyone, and we'll see you soon at GaymerX Year Four.
With love,
The GaymerX team
See you at GaymerX!
Notes: You can RSVP for the event on Facebook by clicking here!
For more of our mission statement, read it on our website here: http://gaymerx.com/about-us/
For more on what we do to welcome and care for our diverse attendees: read our Code of Conduct and general rules here: http://gaymerx.com/rules/
2Mello







Aethernaut







Matt Conn

MidBoss

CEO

Mel Fox

GaymerX

Operations Manager

Laura Kate







Brian Kunde

GaymerX

Volunteer Co-Director & Trainer

Kitty Powers







Toni Rocca