About this Event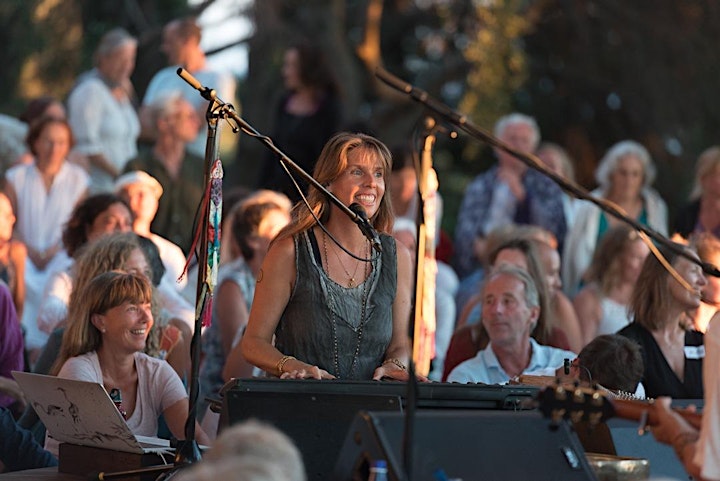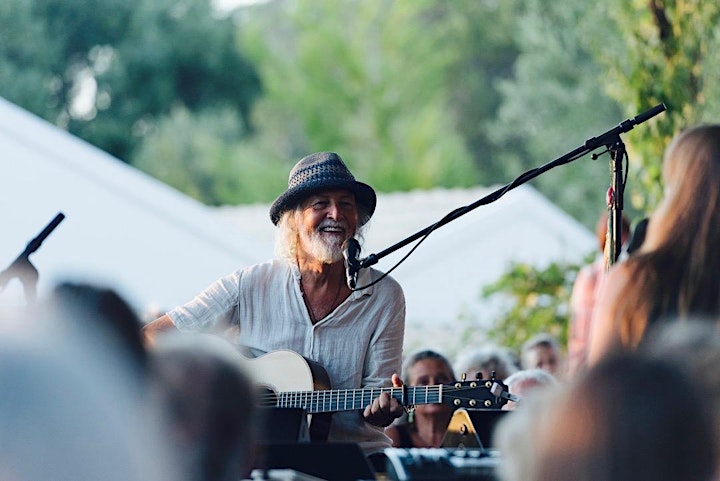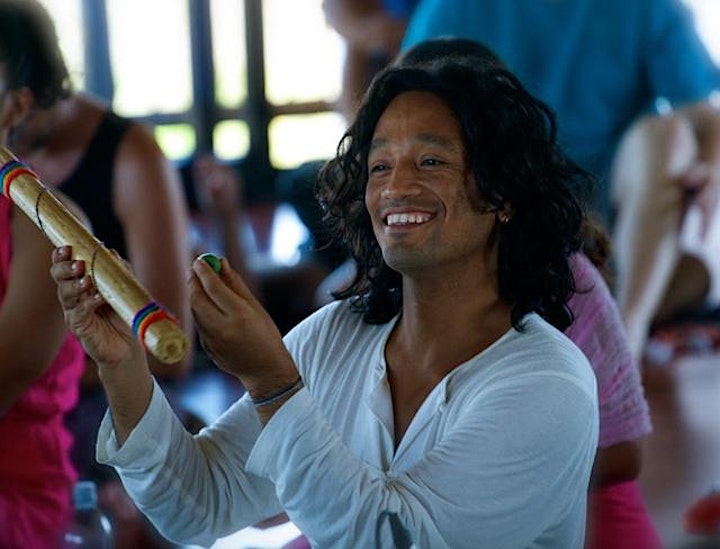 The Gayatri Mantra is a prayer to the sun, and in this spirit we have created the Gayatri Gathering – a call to join in sacred circle in celebration of light – shining within us and throughout our ecstatic chant community.
During the Gayatri Gathering we immerse ourselves in chant sessions filled with mantra, sacred song and a deep celebration of the heart. In this healing environment, we bathe in a joyful, inspirational, and loving rejuvenation of the spirit.
This is the key to the Gayatri: it nourishes the soul, giving us the strength and inspiration to go forward into our lives with a deeper sense of awareness, more compassion, more humor, more love.
Our Gayatri sun will shine brightly and support us as we move through life's challenges. We all know how easy it is to sometimes lose touch with our light of love, so the Gayatri Gathering is here for us all, to replenish, to re-charge, and to re-new our sacred connection with the Great Spirit – our true Buddha Nature.
"If ever there was a time to come together in sacred union, that time is now. Bring your voices, your open hearts, your laughter, your tears – All is Welcome Here!" – Deva & Miten
*The Gayatri Gathering will be held in an intimate retreat-style format limited to 72 participants.*
PROGRAM:
Friday, May 22:
Check-in from 1:00 PM
1:00 PM - 3:30 PM: Registration
3:30 PM - 5:00 PM: Retreat Opening
5:00 PM - 7:00 PM: Dinner Break
7:00 PM - 9:00 PM: Evening Gathering
Saturday, May 23:
10:00 AM - 12:00 PM: Morning Gathering
12:00 PM - 3:00 PM: Lunch Break
3:00 PM - 5:00 PM: Afternoon Gathering
5:00 PM - 7:00 PM: Dinner Break
7:00 PM - 9:00 PM: Evening Gathering
Sunday, May 24:
10:00 AM - 12:30 PM: Morning Gathering
12:30 PM - 2:30 PM: Retreat Closing Lunch
2:30 PM - 6:00 PM: Gayatri Fair
6:00 PM - 8:00 PM: Evening Concert (300 people)
About the Artists:
Deva Premal & Miten celebrate 30 years of love, life and music as they embark on their World Tour 2020, alongside Nepalese bansuri maestro Manose and accompanied by their great Temple Band (Joby Baker, Spencer Cozens and Miles Bould).
In the year that Deva Premal is nominated for a Grammy award for her album DEVA, and Miten is winning international acclaim for his album Devotee, the couple are once again renewing their special relationship with audiences around the globe through the transcendent medium of mantra.
In a world of accelerating technical complexity and constant emotional upheaval, experiencing Deva & Miten's music up close and personal is a moment to draw breath, re-connect to a deeper purpose and apply a soothing balm to the spirit.
Testimonials:
* Dalai Lama (after Deva & Miten played for him at a private audience): "Beautiful, beautiful music!"
* Krishna Das: "Deva & Miten's music is a wondrous musical journey to Love. Our path is illuminated by each song, glowing with a different colored light, showing us the way home. "
* Eckhart Tolle: "Their music is pure magic."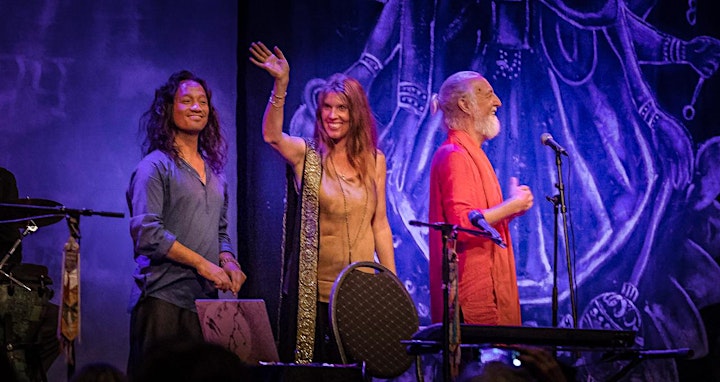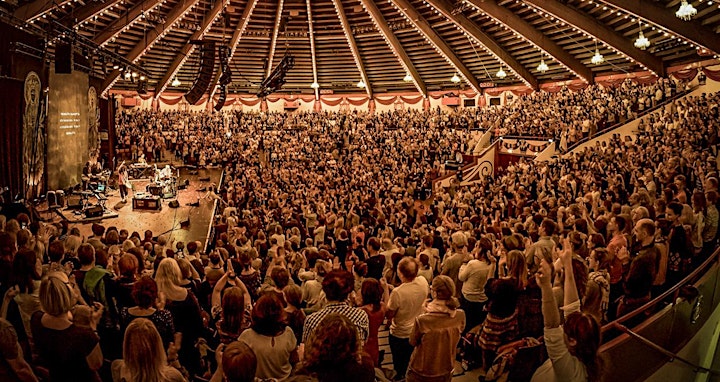 Cost:
The cost includes all weekend activities, participation in Sunday evening's general admission concert for 300 people, and vegan/vegetarian meals as specified in the schedule above. We have special discounts for early registration, so book in advance if you can!
Early Bird Price (until March 24): US $833.25
Standard Price (March 25 until April 25): US $900.00
Last Minute Price (April 26 until May 22): US $ 990.00
The above amounts do not include accommodations or breakfast. For more information about accommodations options offered by the event venue, see below.
Payment may be made directly via Eventbrite or directly by contacting us by email gayatrifloripa@gmail.com (in which case there would not be any administrative charges from this site).
* If for any reason a registered participant is no longer able to participate, his or her ticket may be freely transferred, however no refunds are provided. Such transfer is the sole responsibility of the participant.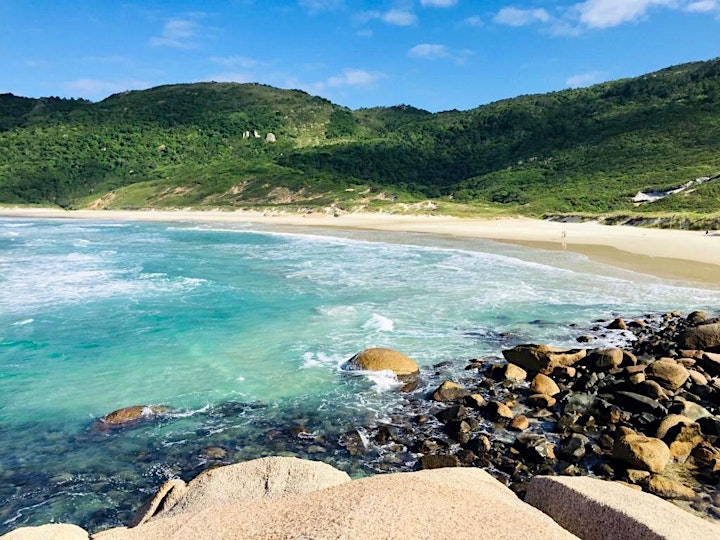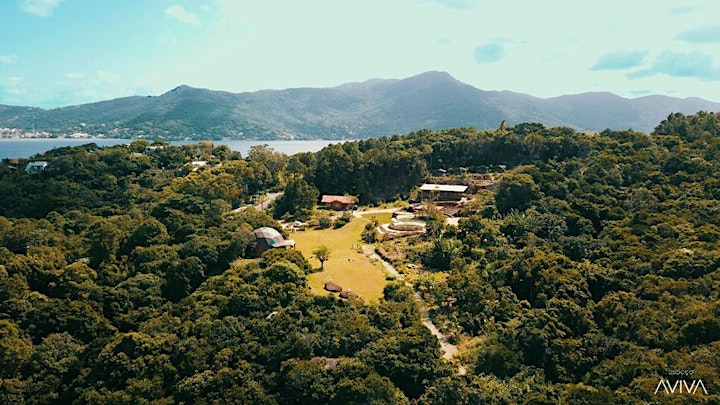 About AVIVA Retreat Center - a multi-cultural event space nestled into Florianopolis' breathtaking natural surroundings
Hovering above the stunning beaches of Praia Mole and Praia da Galheta on a protected hilltop covered by Atlantic rainforest and with views to the ocean and the beautiful Lagoa da Conceição lagoon, AVIVA's mission is to contribute to the awakening of the human heart.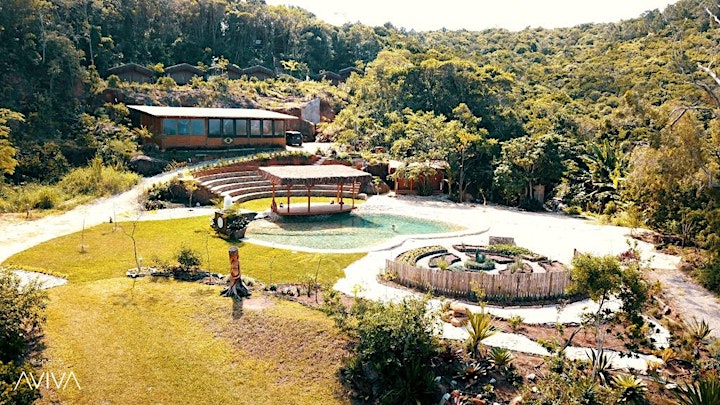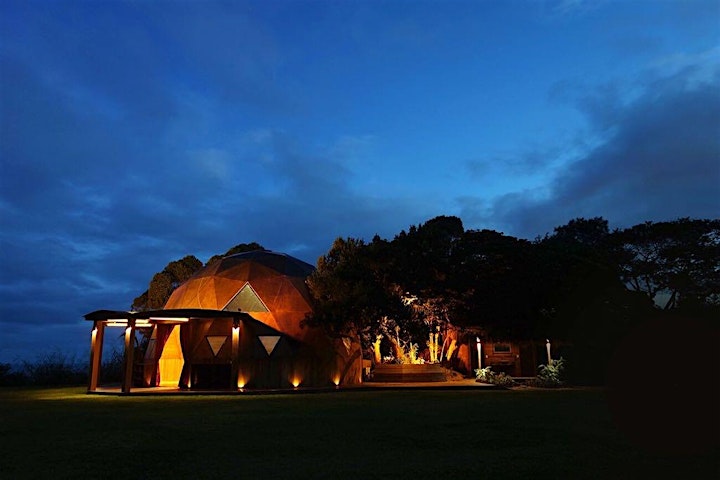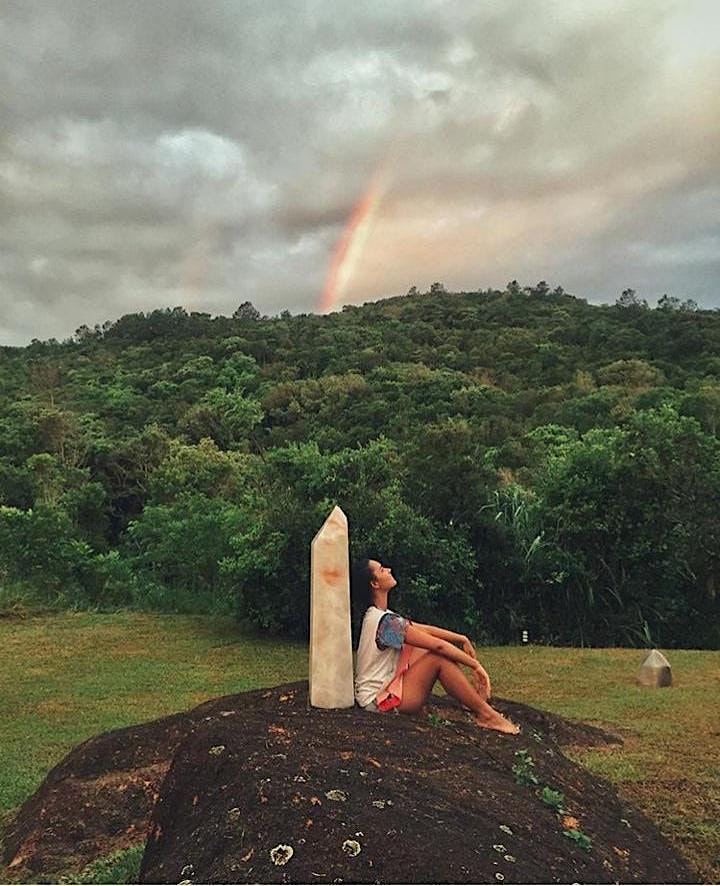 Accommodations
AVIVA offers a limited number of on-site accommodations for those who would like their experience fully integrated with the weekend's Gayatri activities.
The accommodations at AVIVA are intimately integrated into their natural surroundings, with the choice of double-occupancy "glamping" style bungalows (individual beds that may be joined together for couples) or shared-occupancy community residences with individual micro-rooms, in each case with shared bathrooms.
AVIVA lies along a beautiful stretch of Brazilian coastline, with direct access to two world-class beaches via an enchanting nature trail through lush Atlantic rainforest.
The on-site accommodations for the Gayatri Gathering are being offered from Friday, May 22nd (check-in at 1pm) through Monday, May 25th (check-out at 4pm).
Participants staying at AVIVA will, in addition to their accommodations, be offered a hearty vegan/vegetarian breakfast on Saturday, Sunday and Monday mornings.
If you prefer to stay off-site or the on-site accommodations are fully booked, please contact our local accommodations partner who can recommend nearby options to suit your tastes via email: info@floripavacationhomes.com or WhatsApp: +55 (48) 9.9987-0382.
* In the event you elect to stay at AVIVA in a double-occupancy bungalow and have a preference for who to share with, please advise us by email at gayatrifloripa@gmail.com, otherwise we will arrange individuals according to order of booking, with separate bungalows for men and for women.