Description
Gaylarious is the stand-up comedy show featuring a great line-up of NYC's funniest LGBT and LGBT friendly comedians from TV, radio and comedy clubs across the country. You'll have a gay ole' time with a line-up of hysterical comics designed to have you laughing right down to your gay funny bones.
Line up: James Michael Angelo (The"Can You Not??" guy from Lebron James Twitter video), Rich Kiamco (Bravo, MTC), Mehran Khaghani (Last Comic Standing), MC Matt Smith McCormick (Time Out NY Critics' pick, Go Ricki!), Jess Miller (Caroline's on Broadway), Jimmy Schatz (Gotham Comedy Club), Michelle Slonim (ComedyCentral.com) and the Stone Twins (Last Comic Standing, truTV).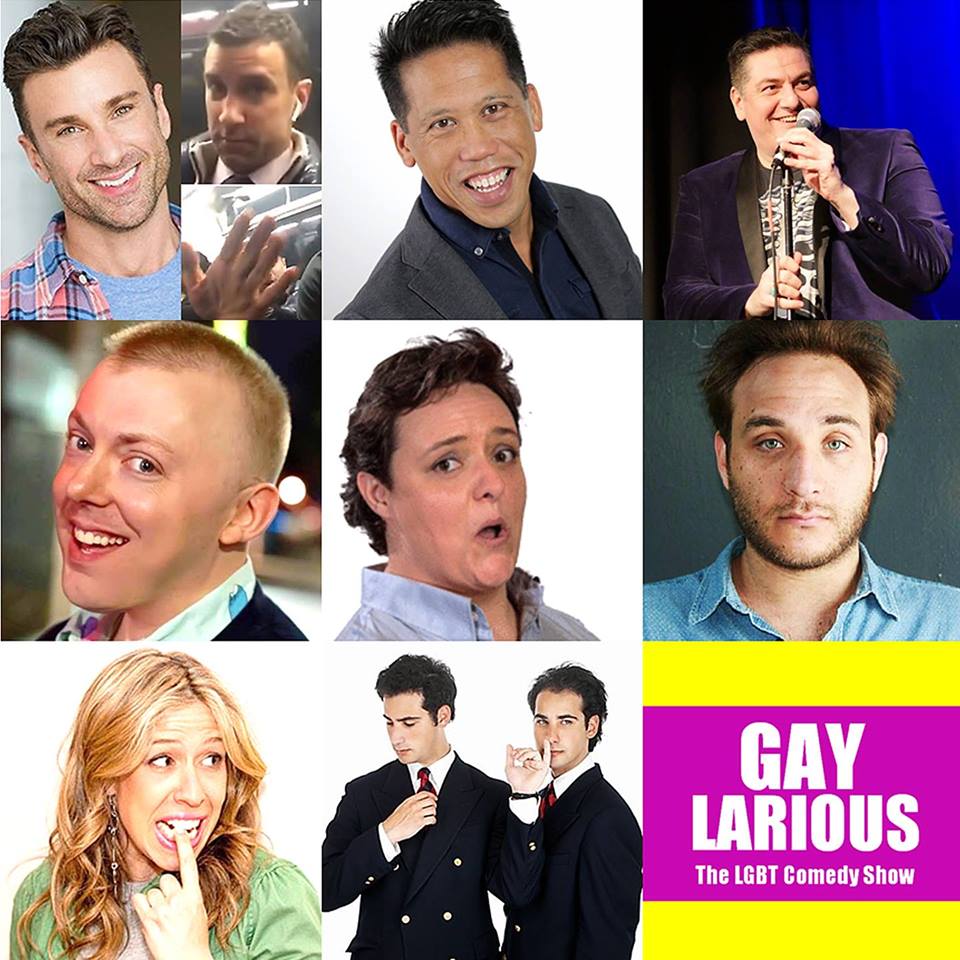 Note: 2 drink minimum during the show.