Description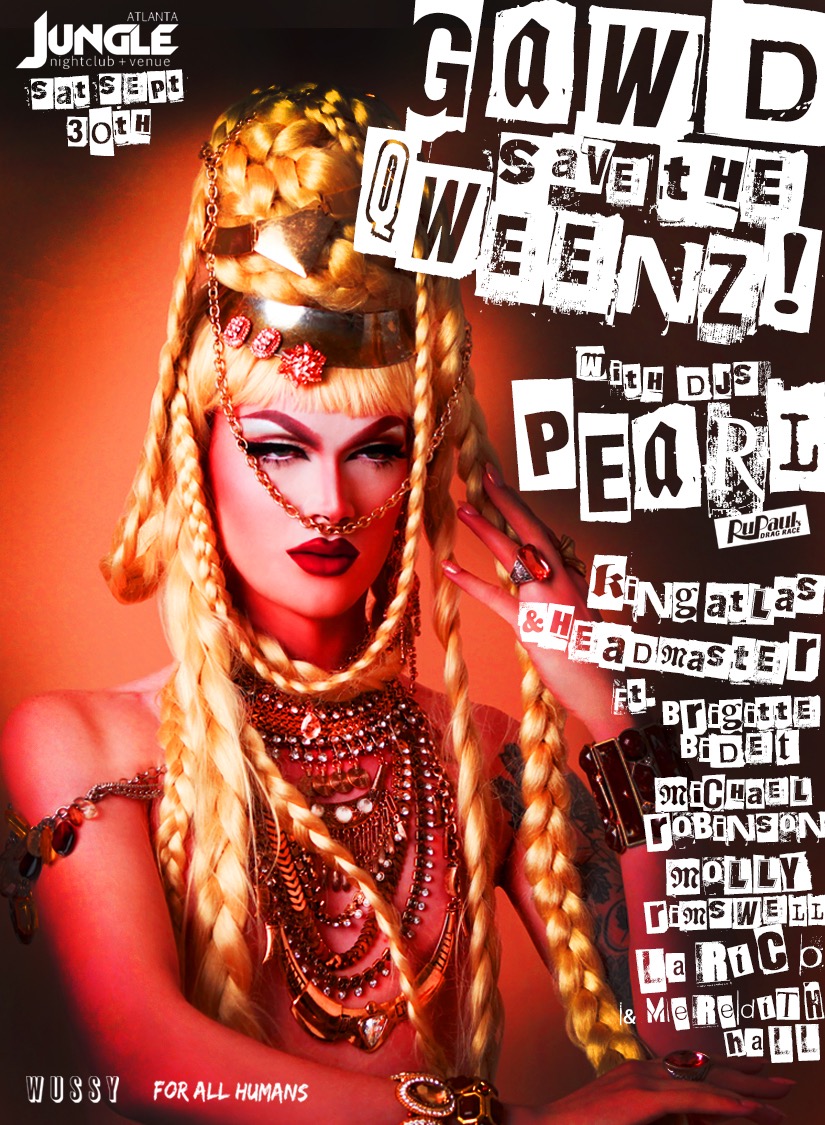 Gawd Save the Qweenz with PEARL! (RuPaul's Drag Race)
Saturday, Sep 30 at Jungle
10pm-3am
London Calling!
We won't be serving high tea, but come get a taste of these biscuits tho.
Category Is: Rubbish Queens, Nancy Boys, Mod Monsters, UnDead Royalty, Swinging London, Britpop, 80's New Wave, Synth Pop, Blitz Kids, Leigh Bowery, Boy George
Pearl from RuPaul's Drag Race is joining us for a very special DJ set and Meet & Greet!
Music From
DJ Headmaster
King Atlas
&&& PEARL!
Hosted By:
Brigitte Bidet
Michael Robinson
18+