About this Event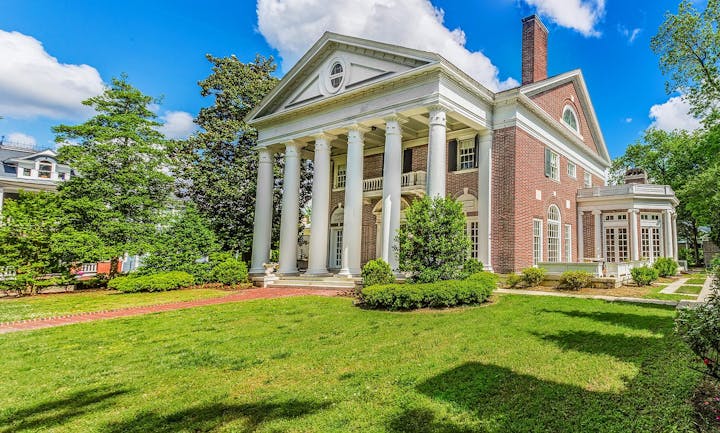 The Truitt House is welcoming the new year with guest chefs, retro-chic decor, and a live 20's jazz band! The Truitt House is hosting a very special New Year's Eve party to bring in 2020 in true 1920's style.
Imagine... stepping back in time to the glamour and opulence of the Roaring 20's within the elegant 1909 mansion that is The Truitt House. As you approach the mansion, it will be immediately obvious that something special lies before you. The lavish decorations by Jerry Freeman will transport you back to the century prior at the height of The Jazz Age. Period dress is highly encouraged. A Secret code word to gain entry to the Speakeasy will be provided when tickets are purchased.
There will be a diverse offering of food by local chefs, including acclaimed Chef Harper Bradshaw of Harper's Table and one of Suffolk's newest chefs, Chef General Lewis of The General Public. Food courses will change throughout the evening as you quench your thirst at the open bar. Included on the menu will be foods that were created in the 1920's, or that became popular in the 1920's.
Check out the evening festivities and menu:
VIP Entry — 8:00 PM
By special invitation only— special friends of The Truitt House will enjoy a craft Absinthe Cocktail and Amuse Bouche
Party Start Time — 8:30 PM
Large Charcuterie Display and Passed Appetizers to include:
*Pistachio pate
*Assorted Meats/Cheese
*Prosciutto de Parma
*Pimiento Cheese Sammies (Velveeta 1923; Wonder Bread 1921)
*Olives, Nuts, Spreads
Appetizers — 8:30 PM
*Caesar Salad (1924 Mexico)
*Waldorf Salad (1893-grew in popularity during the 1920's)
*Consommé with a Brunoise of vegetables (Clarence Birdsong discovers flash freezing 1924) and Gruyere Gougères
Fish Course — 8:45 PM
*Oysters Rockefeller (1889, New Orleans)
Shellfish vol-au-vents
Scallops
Smoked Salmon Display
Entrée — 9:00 PM
Glazed Pork Loin
Herb crusted Beef Tenderloin
Vegetarian Bolognese
Wild Mushroom-Potato Dauphinoise
Creamed Spinach in Phyllo
The Sweet Finale
Colossal Cake Display
Fruit Display
*Bourbon Balls *Strawberry Marshmallows *Divinity
Champagne Toast - Midnight
Live music will be provided by the phenomenal Gatsby Gang Jazz Band.
Space is extremely limited so get your tickets now! You will not want to miss the party of TWO centuries!!