The Wagnalls Memorial Foundation is hosting an Interactive Gatsby Murder Mystery Fundraiser!
About this event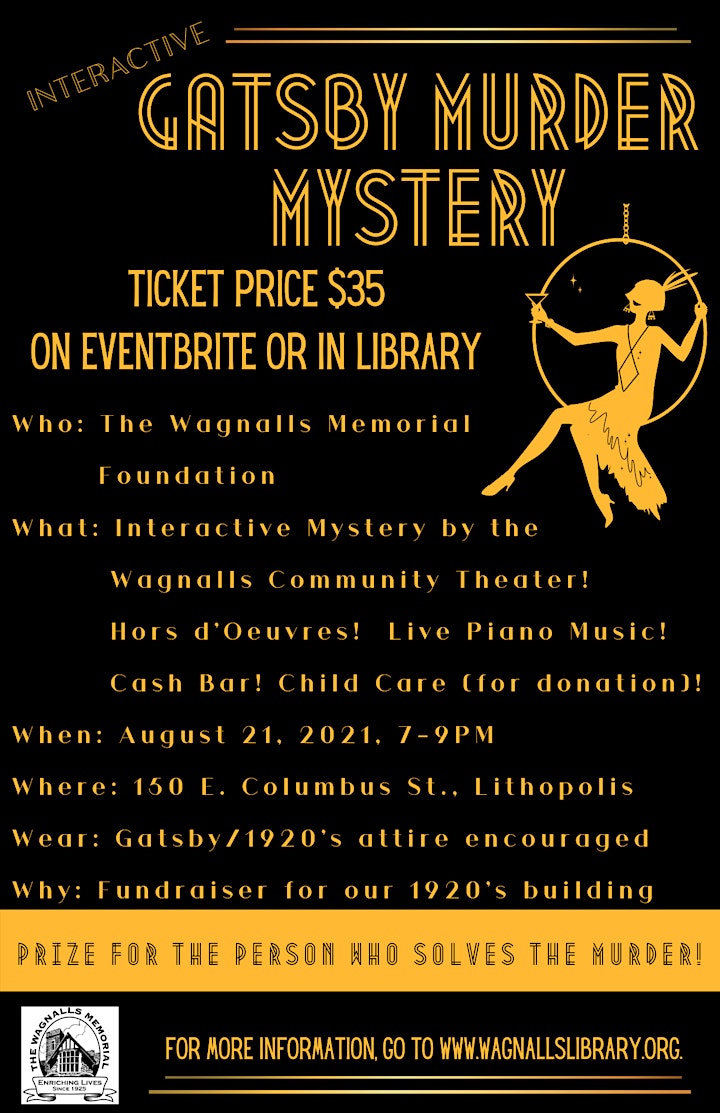 Organizer of Gatsby Interactive Murder Mystery
The Wagnalls Memorial is historic architectural wonder filled with authentic hand-crafted details and medieval charm. Located just southwest of Columbus, the full-service library serves as a vital resource for people living in the area who rely on Wagnalls as a center for educational, literary, cultural, art and theater activities. While the library receives some funding from the state, we rely on community donations to fund needed restoration and improvement efforts. To ensure the future of Wagnalls, we are asking you to invest in our heritage. We welcome your support as we collectively strive to preserve this local treasure for future generations to enjoy.