Gathering of Native Americans - One-day Workshop
Description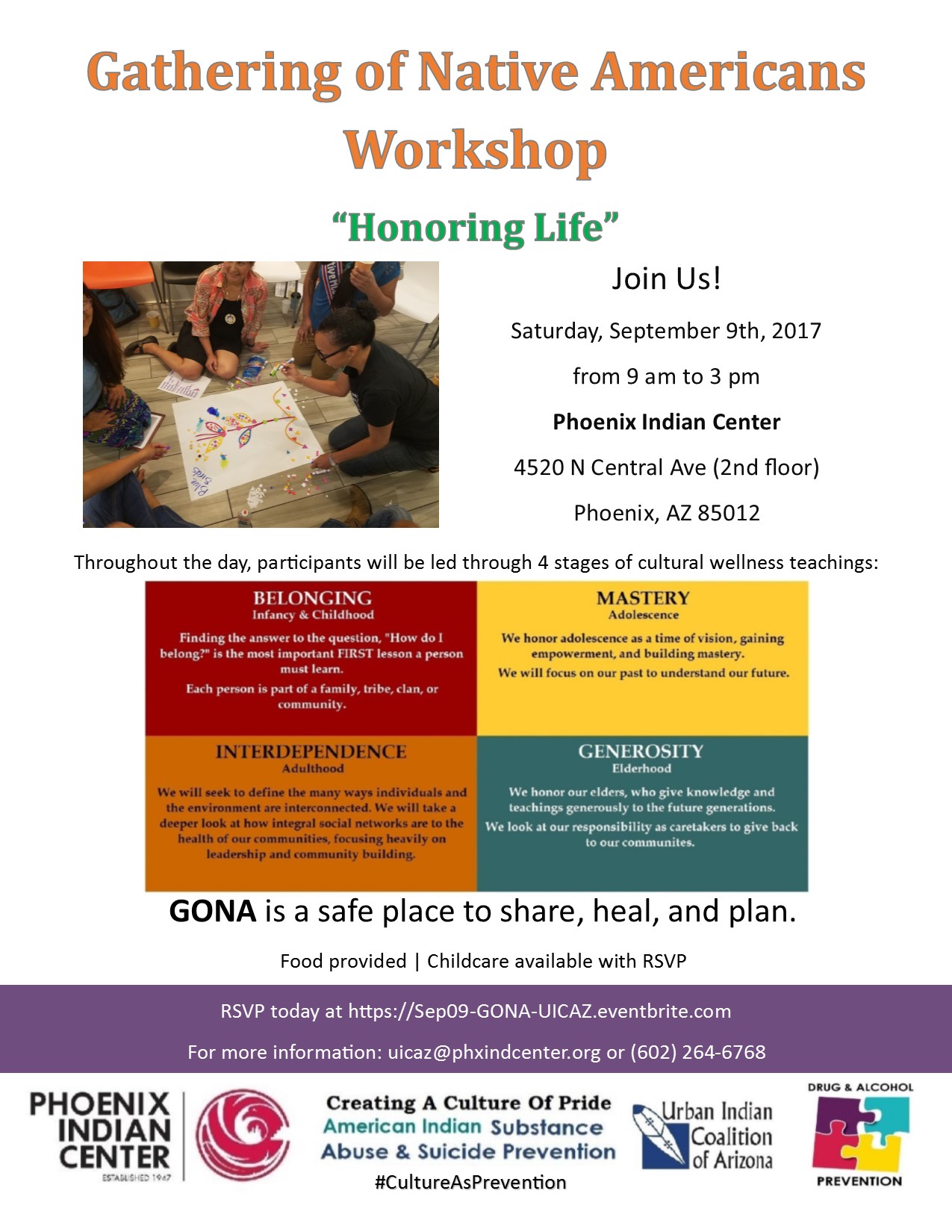 Gathering of Native Americans (GONA) is a community event that provides culturally specific substance abuse prevention information, eliciting community healing through topics of historical and cultural trauma experienced over generations. This curriculum was created in partnership with intertribal traditionalists, elders, and SAMHSA to empower indigenous communities to apply their ancient wisdom to current community health concerns. Different presenters will guide participants through a series of games and activities, teaching the four stages of wellness embedded in the Medicine Wheel.
The Urban Indian Coalition is excited to offer this one-day training to Maricopa County families at no cost. The diverse backgrounds of the participants enrich the dialog and make each GONA truly one of a kind. The hands-on activities are great for any age and keep youth engaged throughout the day. A light meal is provided, and childcare will be available.
This event is hosted by the UICAZ & Phoenix Indian Center. For questions, email or call us at: uicaz@phxindcenter.org or 602-264-6768.