A women's adventure day down to a lovely cottage in West Sussex for a day of workshops on wellbeing and outdoor connection.
About this event
We are so pleased to be able to host our favourite Gather Wellbeing day again this year!
The Annual Gather Wellbeing Away Day
Whether you're coming to meet the alpacas, get some fresh country air or hear a fresh take on cultivating tools to navigate a post lock down world with confidence and in your own way, join us in July for a day out to West Sussex.
Rose Kourie is a trained Occupational Therapist and has started her own business with a focus on mental health. Rose is generously hosting us for our third summer well-being event at her cottage.
We've curated a programme of inspiration and relaxation - we hope that you'll join us!
Outline Schedule:
9 a.m. Train from London Bridge (optional).
10 a.m. Meet at Horsham Station to taxi to cottage together*.
Welcome.
Opening Session - Yoga in the alpaca field or meditation under the cherry tree.
Workshop Part A with Lillian.
1pm. Lunch and 'Meet & greet the animals" (goats, alpacas, chooks, dogs and the cat).
Workshop Part B with Lillian.
Open Session - your opportunity to spend time with the animals, journal, go for a guided reflective wander, connect with each other, etc.
5 p.m. Make our way back to London.
*If you would like to drive directly to site, please request the driver's directions from us and select the 'No Taxi' ticket option at check out.
Workshops:
Opening Session - Yoga
Join Lauren Biswas for a beautiful all-levels outdoor yoga session, helping us to make mental space and set our intentions for the day. Further details shortly.
Afternoon Session - Lillian Lartey
Lillian Lartey helps busy, overwhelmed professionals and business owners dramatically reduce stress levels, and prevent burnout, so that they feel calm, balanced, and resilient in work and life.
As a qualified Health and Well-being Specialist, and Work-Wellness Coach, Lillian has experience in the industry stretching over 20 years.
Based in the U.K., Lillian's work has led her to speak at conferences, workshops, online platforms, radio and television media. She coaches clients in a one2one format, teaches group trainings for organisations, community and social networks, and is a published writer in Healthy Woman Magazine.
Lillian will be providing insights, as well as, sharing her knowledge and experience on what tools we can use to navigate our post lockdown world with confidence and in a way that best suits us. Further details shortly.
Tickets:
ON SALE
Your ticket will cover workshops, morning and afternoon snacks and tea/coffee. If you select the with taxi option, it will also cover your transport via minibus from Horsham train station to cottage and back.
On the day, we ask that guests:
Wear comfy yoga/meditation clothes - or a change of comfy clothing.
Bring a yoga mat if you'd like to partake in the yoga session.
Bring your lunch - we'll provide throughout the day snacks, lunch time side salads and refreshments. If you have any food concerns or questions, please get in touch with us directly www.gatherwoman.org/contact.
Either make their way by car to the site (no taxi ticket) or to Horsham Train Station (with taxi ticket), from where we'll collect you and take you to cottage. For the latter, please arrange your own travel to/from Horsham Station for 10am**. A minibus has been arranged on your behalf to take the group from Horsham Station to the cottage and back again at the close of day.
We'd like to go greener with our events, so this year we will not be purchasing single use plates/cups. Please BYO cup and/or mug for refreshments. We'll cover the crockery and cutlery.
We also recommend you bring along pen and journal for note taking.
**If you would like to travel by train with the group, we suggest the 9:05am from London Bridge, arriving Horsham 9:57am with off-peak anytime return. We'll meet at the departure boards on concourse for 8:45am. We recommend letting us know that you'd like to travel with us so we know to look out for you on the day! Direct trains also leave from London Victoria station.
If you are driving to Billingshurst, please contact us for driver's directions and full post code.
FAQs
We have a friendly list of FAQs, including what to expect and wet weather and Covid-19 policies over on the journal, so please take a look: https://www.gatherwoman.org/post/gather-wellbeing-the-faqs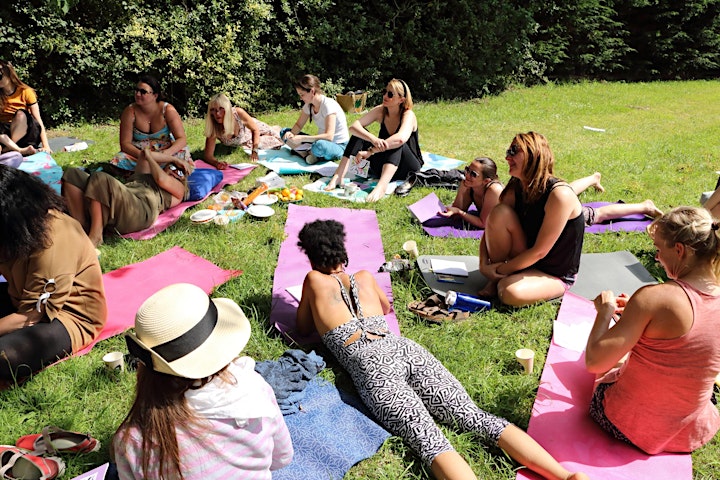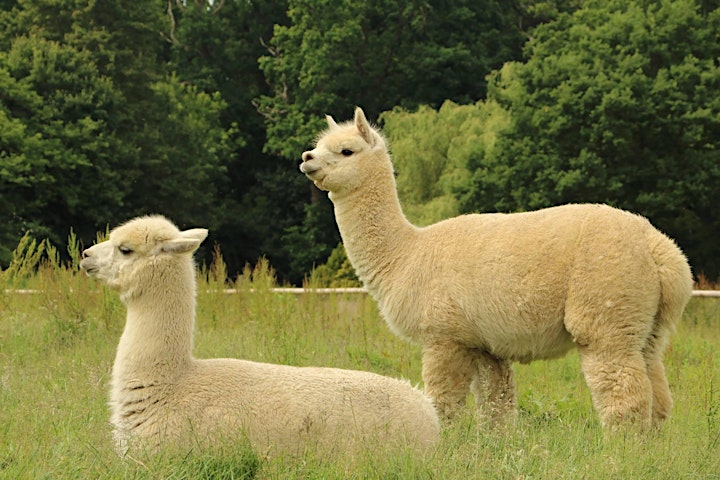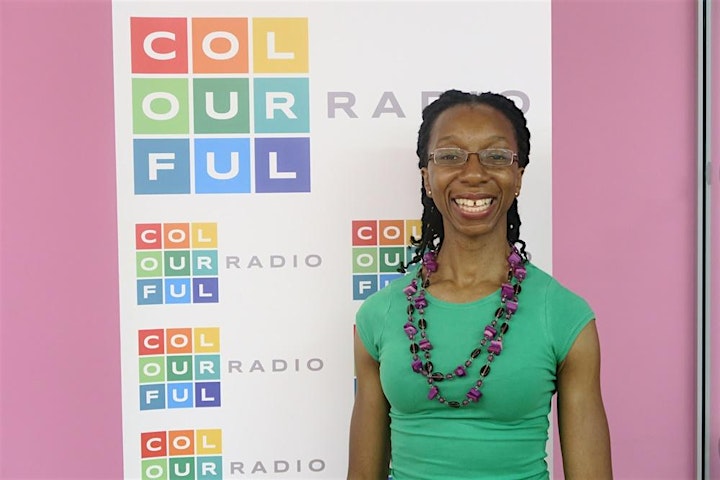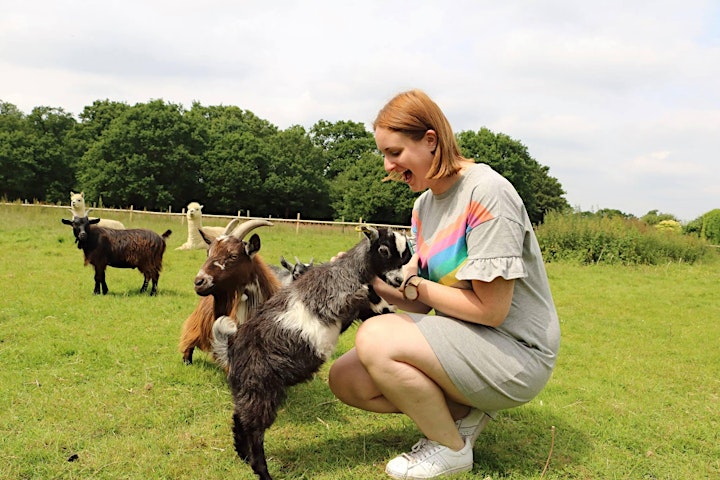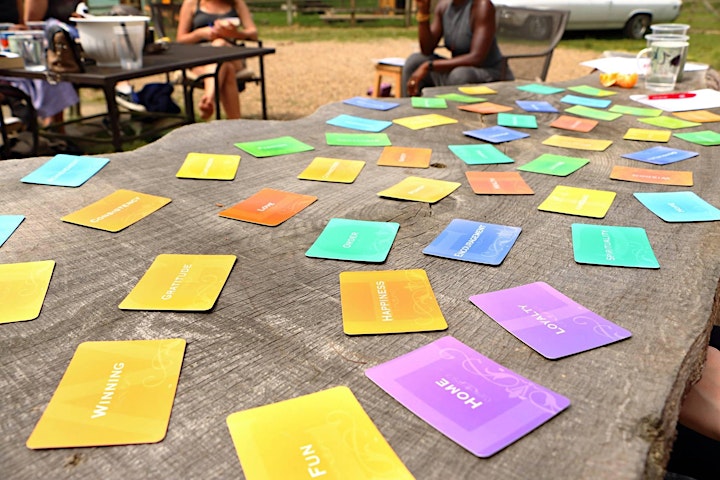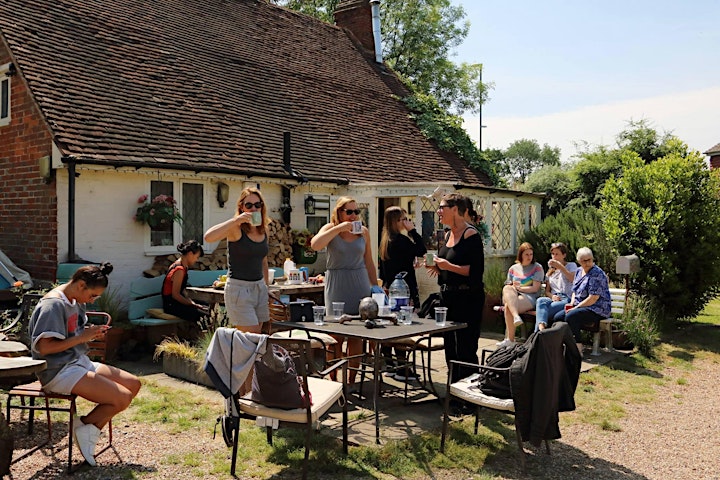 Organiser of Gather Experience - Women's Wellbeing
Gather is a women's collective that believes in a woman's ability, potential and significance in building her own unique empire in the everyday. We're a knowledge-sharing and experience-building network that operates in a social format. We aim to inspire our members to try something new and build meaningful relationships through our series of regular and one-off events. 
We limit our events to 15-20 people to enable more intimate and meaningful engagement.