Women's social networking brunch - perfect for meeting the Gather gang for the first time or catching up with our regulars.
About this event
Perfect for both regulars looking to catch up and those interested in meeting the group in a really relaxed (and delicious!) environment. Our brunch host, Caravan has a menu inspired by travel, showcasing flavours from around the world and caters for a variety of dietary preferences.
A brunch of 12!
We will be a friendly table of 12, seated inside. You may be asked to wear a mask and register via the NHS app or the Caravan website, to meet the restaurant's Covid-19 policy. Front of house will confirm this on arrival.
First Gather event? Not to worry - we'll be on the friendly look out for you.
Look forward to seeing you there!
Keeping Covid-safe
We are slowly making our way back into the world of in person gatherings and we're so excited to do so. We've missed you all!
So here's a few things we ask you to do in order to help keep the community safe and in line with government recommendations:
Track and Trace - Please abide by Caravan's guidelines, including downloading the NHS track and trace app in advance.
Masks - Remember your mask as you may need it on arrival and for moving around the restaurant.
Keep us posted. If you feel at all unwell or find out you've come into contact with someone who has tested positively for Covid-19, please let us know and do not show up on the day. As much as we would love to see you, we'll need to wait until you're safely in the clear.
*Tickets*
Our deposit system is now back in play. This helps cover us under Caravan's £10pp no-show policy. But once you've shown up to brunch on the day, this £10 will be taken off your bill. Easy.
Pay-your-own-bill on the day, depending on what you order is usually circa £15-20pp.
*Library*
Our free book-share is back in operation but you'll need to let us know which title you would like in advance, please. Drop us a note at gatherbookshare@gmail.com with your preferred book title and we'll bring it along to brunch for you to borrow or the month.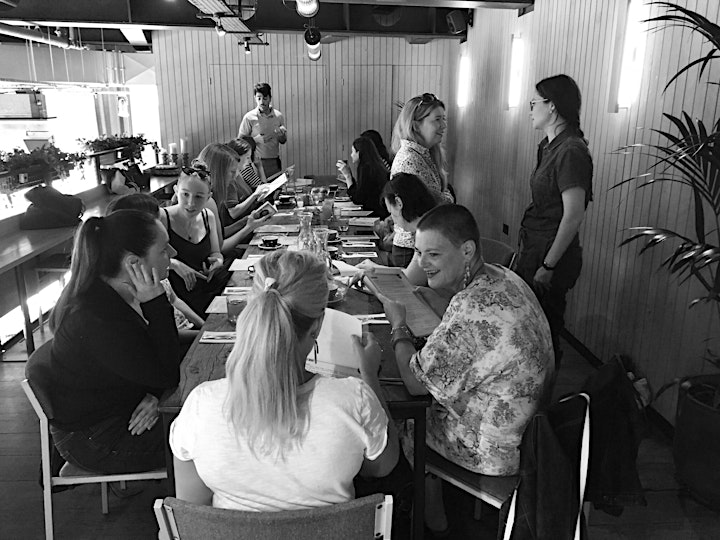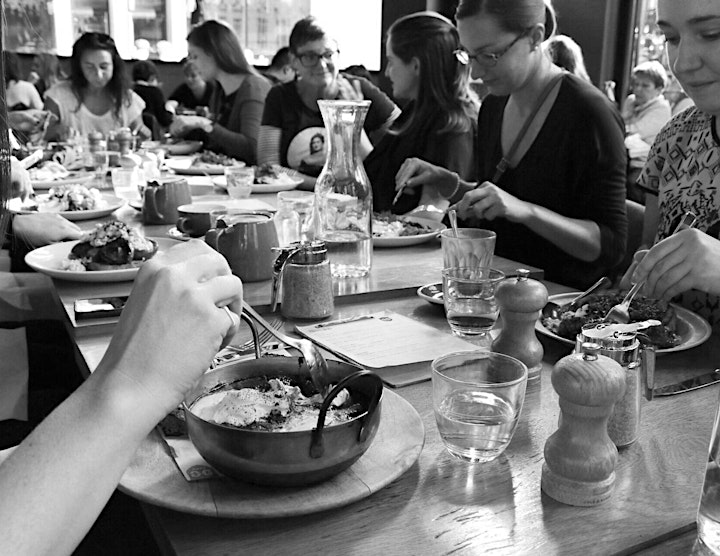 Organizer of Gather Brunch (August)
Gather is a women's collective that believes in a woman's ability, potential and significance in building her own unique empire in the everyday. We're a knowledge-sharing and experience-building network that operates in a social format. We aim to inspire our members to try something new and build meaningful relationships through our series of regular and one-off events. 
We limit our events to 15-20 people to enable more intimate and meaningful engagement.