Stand-up comics tell their BEST jokes, then they go to an undisclosed location to get WAY TOO HIGH, then come back to attempt to you more!
About this event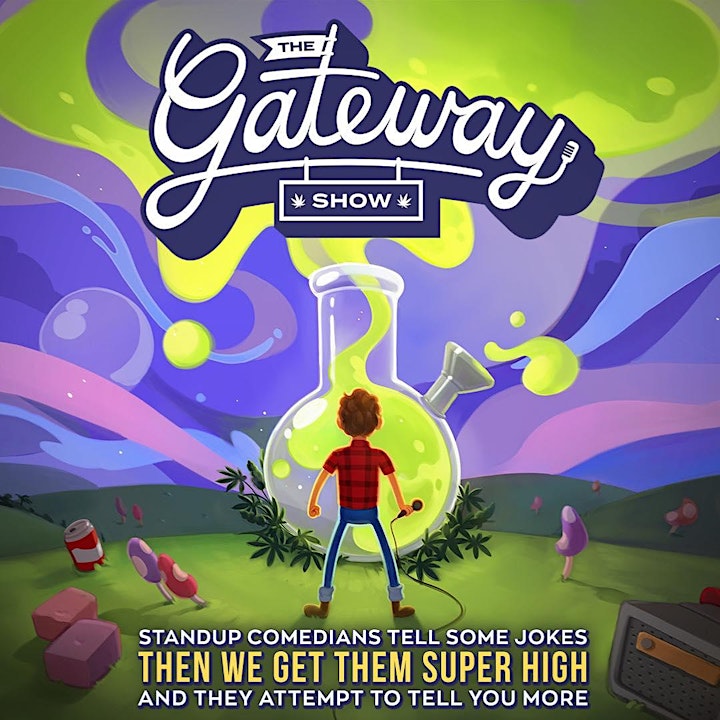 AbsoluteXtracts Presents
THE GATEWAY SHOW
Stand-up comedians take to the stage and tell their BEST jokes, then they go to an undisclosed location to get WAY too baked, only to come back to the stage and ATTEMPT to tell more jokes completely baked.
Hosted by Billy Anderson
--------------------------------
TICKETS
VIP Reserved Seating - $30 Online | $35 At The Door
The VIP Seating ticket gives you guaranteed admission to the show, with seats reserved for you ahead of time. In addition to that, you'll have the best seats in the house and be entered into a drawing for special prizes at the end of the show. Note - If you want to sit with a group, please purchase all of your tickets under the same order.
General Admission - $20 Online | $25 At The Door
The General Admission ticket gives you guaranteed admission to the show, with table seating on a first come / first served basis. If you need guaranteed, assigned seating then please select the VIP Reserved Seating ticket level. Otherwise, just come early, grab a seat, and get a drink before the show!
--------------------------------
DETAILS
Saturday, July 17th | Doors @ 9:00 PM | Show @ 9:30 PM | 21+
4615 Lankershim Blvd, North Hollywood, CA 91602
About The Comedy Chateau: The Comedy Chateau is a high-end comedy club located on the border of North Hollywood and Toluca Lake. We pride ourselves on being a one-stop destination for a night out on the town with our gourmet American Bistro cuisine, craft cocktails and outstanding standup comedy. Comedy shows take place at the shaded/heated outdoor patio.
Dinner Menu: Click Here
Parking: Street parking is available along with garage parking
--------------------------------
PRESENTED BY
AbsoluteXtracts
If you own or work for a company that would like to work with us, shoot us an email to Contact@GatewayShow.Com with more information and we'll be happy to talk about it more with you.
--------------------------------
FREQUENTLY ASKED QUESTIONS
---
Is there an age requirement?
Due to the content of the show, we request all audience members be 21 years of age or older.
---
Is there a drink minimum / will there be food & drink at the event?
Yes, there is a two item minimum, but The Comedy Chateau has an AWESOME menu of food and drinks so come out to the show hungry and thirsty, eh!?
---
Can we smoke inside the venue?
No. This is not an indoor smoking venue. That being said, we DO take an intermission for a reason and what you do once you leave the venue is your own business. We won't stop you and we aren't snitches.
---
Can we smoke with the comedians?
We book the comedians to be comedians. That means they are only required to tell jokes, smoke, and tell more jokes. If they want to smoke with everyone, we encourage it. Otherwise, it's more about creating a comfortable environment for these comedians to smoke without having to worry about interaction with people. Some of the comedians do not regularly smoke and it is important that we keep them relaxed. We don't want them to have a freak out because one of you is too intense. We all have that friend.
--------------------------------
MORE INFORMATION
For more information, please visit our Facebook page at Facebook.Com/GatewayShow
Still have questions, concerns, opinions, or suggestions? Feel free to email the show at Contact@GatewayShow.Com message the show on Facebook at Facebook.Com/GatewayShow or just call us at (323) 218-0420 anytime.
We would love to hear from you!
--------------------------------