Description
Want to improve your game?
Gateway Hills tennis program with USPTA Certified Coach, Bob Viens. Each week will focus on different skills & drills.

Now running (2) nights/week!
PRE-REGISTRATION IS ABSOLUTELY REQUIRED FOR EACH WEEK OF THE TENNIS CLINIC. WE CAN ONLY ACCOMODATE 4 PEOPLE ON THE COURT PER SESSION.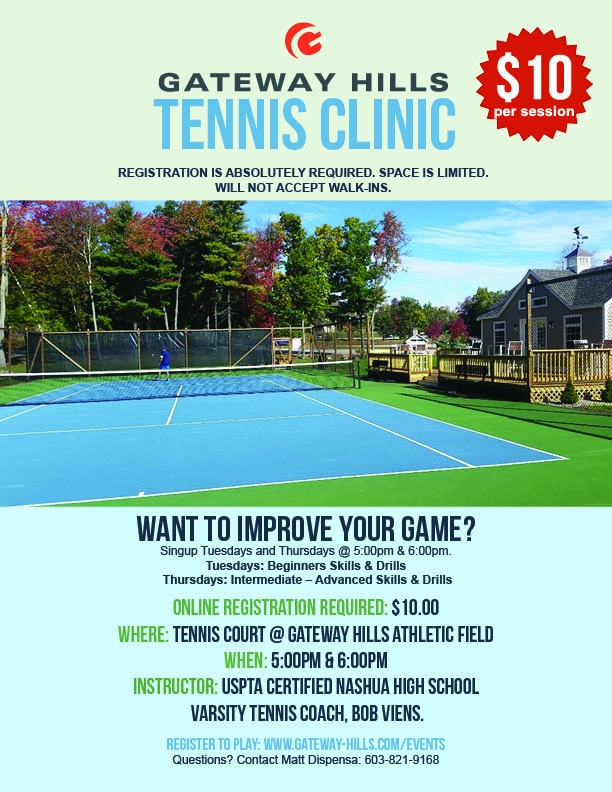 $10/session.
When: Tuesday & Thursday 5:00 PM and 6:00PM
Tuesdays for Beginner Player's Skills & Drills. Thursdays for Intermediate - Advanced Players Skills & Drills
Location: Tennis Court (@ Gateway Hills Athletic Field)
Bob Viens is USPTA Certified with 35 years of coaching experience. He's currently the Varsity Tennis Coach at Nashua High School. Please direct all questions to Matt Dispensa: 603-821-9168