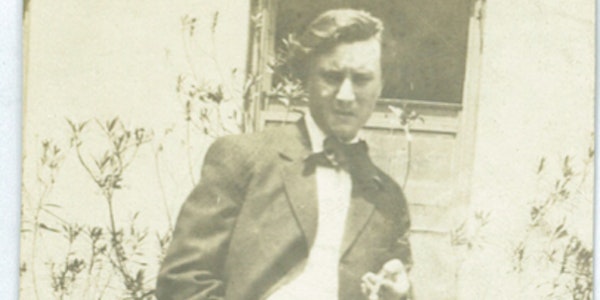 Gaston Lachaise: Immigrant in Greenwich Village
Paula Hornbostel, Director of the Lachaise Foundation, will discuss the life and work of artist Gaston Lachaise
About this event
Join us virtually on Wednesday, October 20 at 6 pm for the next lecture in our Artists and Immigrants series. Paula Hornbostel, Director of the Lachaise Foundation, will discuss the life and work of artist Gaston Lachaise (1882-1935).
Gaston Lachaise was born in France and arrived in Boston in 1906, moving to New York in 1912. He left his homeland in pursuit of the woman who would become the impetus and inspiration of his life's work, Isabel. Schooled in Paris, Lachaise discovered that America was a fertile place for a burgeoning modern artist. Rubbing shoulders with the artists and writers of Greenwich Village, amidst rallies for suffrage and prohibition, he was inspired to exhibit, carve portraits and commissions, while also nurturing his private vision of the archetypal woman. Lachaise pushed the boundaries of art, from the roaring twenties through the Great Depression, all while aiming to express "the glorification of the human being, of the human body, of the human spirit, with all that there is a daring, of magnificence, of significance."
The event is free, but donations are greatly appreciated. Registration is required.
Paula Hornbostel is the Director and a Trustee of the Lachaise Foundation which serves to protect, promote, and perpetuate the legacy of Gaston Lachaise for the public benefit. She has organized exhibitions, facilitated loans, and lectured at museums on his life, work, and letters. She holds a BA from Harvard University and an MA from NYU's Institute of Fine Arts. In 2009, she collaborated on the documentary film "Flesh in Ecstasy: Gaston Lachaise and the Woman He Loved," with George Stoney and David Bagnall, and during the pandemic, she made a documentary film with her daughter entitled "Inside the Toolbox of Gaston Lachaise," available on YouTube.
In celebration of the centennial of Chaim Gross's immigration to the United States, the Foundation is focusing our 2021 programming on illuminating the stories of artists and immigrants in the collection.