Description

Join hundreds of Tampa Bay residents and tourists in the historic Ybor City for the only exploration that takes their taste buds on a culinary journey to explore spicy, savory, sweet, succulent cuisine brought to the city generations ago!

Hosted by artisan caterers and restaurants across Tampa Bay in global dishes including American, Caribbean, Hispanic, Mediterranean, African, Asian Cuisine and even unique desserts, the Gasparilla International Food Festival (Taste of Gasparilla) is a platform for the display of inventive creations and flavors around the world!
General Admission: FREE
Register your your ticket for a chance to win a free meal platter from the food vendor of your choice! One winner announced every hour throughout the duration of the event
For more info: Visit www.cityfestivals.org

RSVP also FB for a chance to win one of our Weekly Giveaways [hidden treasures] along our voyage to the festival!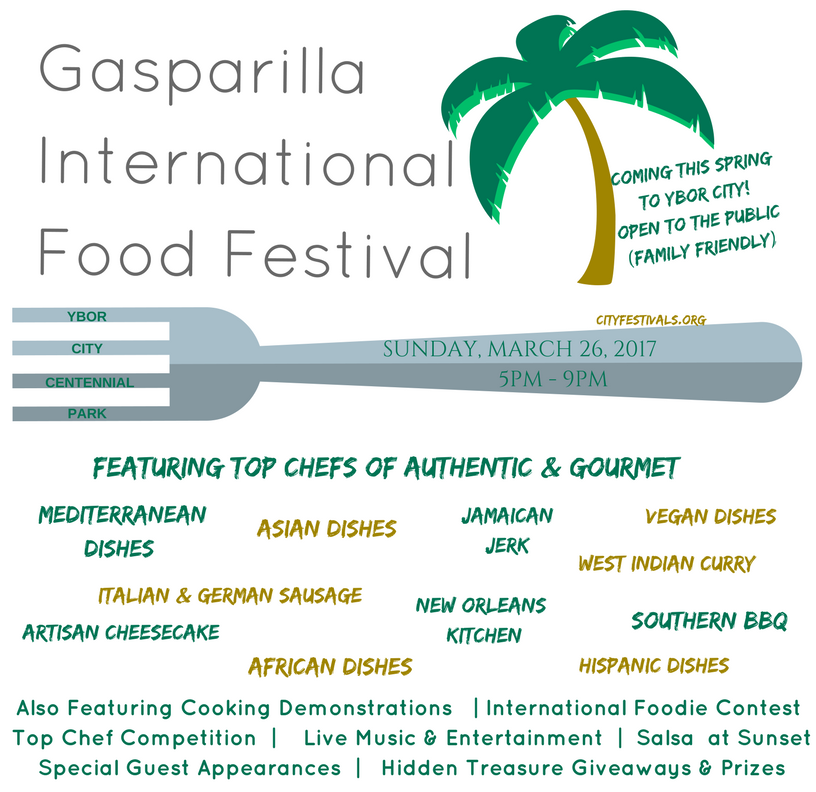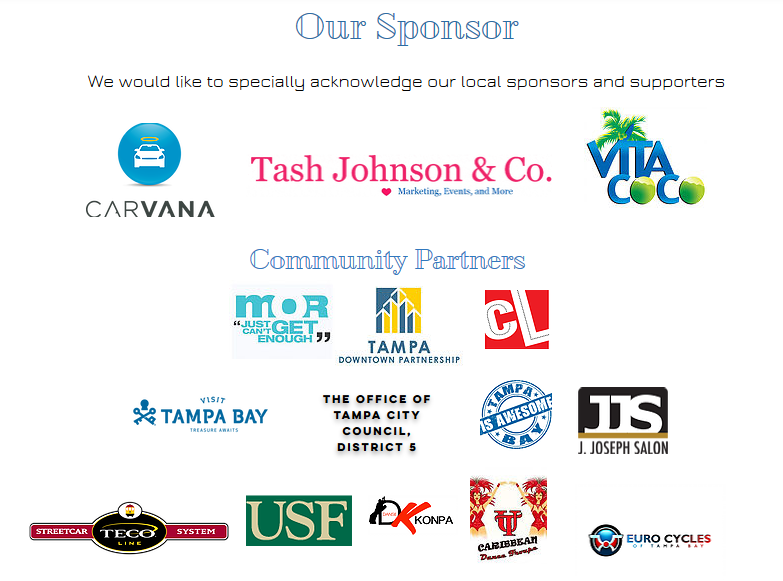 Parking Details:
The event is located on 20th Street and 8th Avenue at the Ybor Centennial Park ( across from the Ybor State Museum & Gardens).
For your convenience, you can enjoy up to 2hr FREE street parking wherever there is a designated black pole and signage. Also available is nearby parking at

1 – Fernando Noriega Jr. Garage – 2010 North 13th Street – Bounded by Nick Nuccio Parkway, East 8th Avenue, North 13th Street, and East 9th Avenue
2 – Centro Ybor Garage – 1500 E. 5th Avenue – North of East 5th Avenue, bounded by North 15th Street and North 16th Street
3 – Ybor Lot 3 – 1701 North 19th Street – North of East 6th Avenue, bounded by North 19th Street and North 20th Street
4 – Ybor Lot 5 – 1812 North 19th Street – South of East 8th Avenue, bounded by Angel Oliva Senior Street and North 19th Street
5 – Ybor Lot 6 – 1813 North 19th Street – South of East 8th Avenue, bounded by North 19th Street and North 20th Street
The TECO StreetCar which also runs through Channelside and Downtown will stop front of the Ybor Centennial Park every 20 mins for your convenience. For streetcar schedule, click
We will have a hidden treasure on one of the shifts between 3-4pm on the Teco Streetcar Line to the event. Be sure to board to find the treasure (hint, it's a golden coin). The person who finds it and presents it to the host at the event will win one of gate prizes! Good luck and Bon Voyage!