Gary Teaney - How to Win Government Contracts

Tuesday, November 18, 2014 from 6:00 PM to 8:00 PM (EST)
Event Details

---
THIS WEEK'S TOPIC: 
How to Win Government Contracts:

with Gary Teaney

$20 At the Door / $10 Advance Purchase through EventBrite

Many business owners have a need to understand how to bid on local government contracts.  Gary Teaney has established himself as an expert on this very topic.   This workshop will be an in-depth look at the billions of dollars that flow through local government municipalities and then into businesses like yours.  If you'd like to learn what it takes to win these contracts and work with the various government agencies, reserve your spot for this workshop.  The most popular misconception of government contracts is that only minorities are awarded them.  If you have a business that generates under $2 Million in revenue, you can receive a government contract for your small business.  Gary Teaney knows how to win contracts and will show you what it takes to do it.
In this Business Accelerator Workshop, you will have the opportunity to spend two hours with Gary Teaney, and learn things like:
How to find local Government contracts that can help boost the bottom line of your business

.

How to construct a Request for Proposal that will have Procurement officers saying YES!

What NOT to do when it comes to bidding on Government contracts. 


Where the set-asides are for the entire Tampa Bay area when it comes to Government contracts.

How to have prime contractors find you on Government-approved lists.

How to leverage the power of being a small business by receiving the work your local and state government wants to give you.

How to discover the websites you need to know and navigate in order to find the Gold Mine of contracts.
WHO SHOULD ATTEND?
Successful business owners who are ready to take their company to the masses

Business owners who have ambitions of becoming public figures

Business owners who want to be seen as industry experts in their community

Anyone who feels their company has an innovative, or unique approach to business and needs the exposure within their community to inform their market

Business Acumen Rating: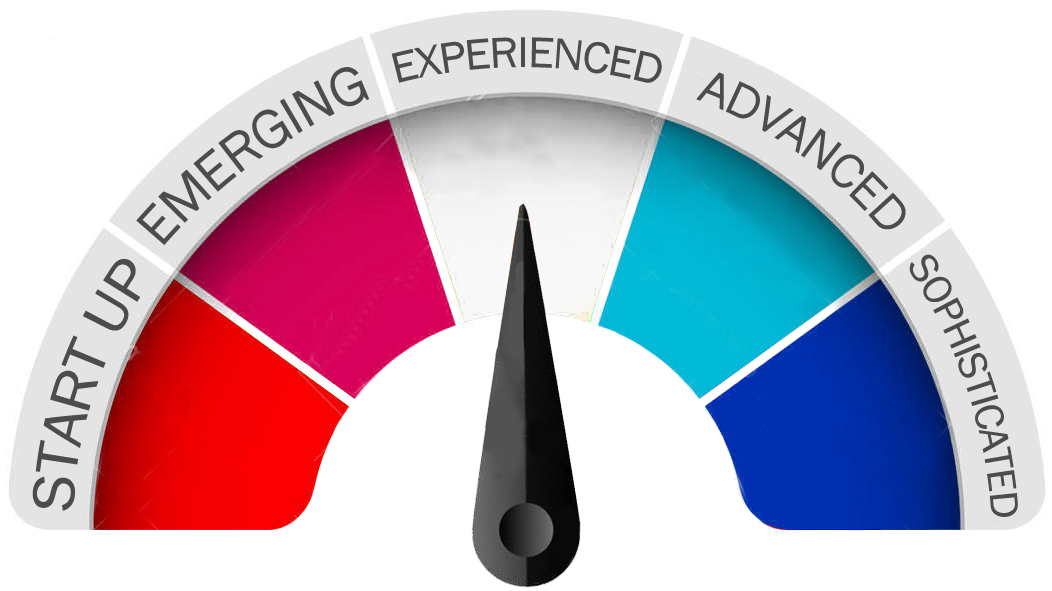 Ticket Price: $20 At the Door, $10 In Advance
ABOUT THE MENTOR: 
Gary Teaney

Gary Teaney is the owner of TCB, a business consulting firm. He has worked with companies as large as Coka-Cola, and companies as small a small mom and pop restaurant for which he secured hundreds of thousands of dollars in Government Concessions and Catering contracts.

Prior to opening TCB, he spent 30+ years managing and owning in Television, Radio and Cable. As the owner of two radio stations, he gained a deep understanding of what it takes to run a business and his time with CBS allowed him to work with leading companies like Honda and MacDonald's. Gary has also done over 10 projects for Disney.

Gary has also had the pleasure of working with business leaders like Ross Perot on a project and hiring Roger Staubach and working with him for a year for the Business show, "Inside Dallas."

As the owner of two Radio stations he worked with the FCC, FAA and FTC. It was his ability to work with Government Agencies that had him start using those skills to help his TCB clients win Government contracts.
Over the last 10 years Gary has won 10's of millions of dollars in Government contracts for his clients.
He also does frequent speeches and workshops to teach business owners and managers how to find and win Government contracts.
Gary is married to Anita and lives on a lake in a home they call Bella Vista for the beautiful sunrise and sunset views. He is the proud father of two boys. In his free time, he takes care of their rental property, scuba dives, reads voraciously and enjoys travel in and out of the Country. He has served on the board of many charities and enjoys being a mentor for the University of Tampa's MBA program.

When & Where

KPI Tampa Office
1111 W. Cass St.
Tampa, FL 33606


Tuesday, November 18, 2014 from 6:00 PM to 8:00 PM (EST)
Add to my calendar
Organizer
Welcome to the Key Person of Influence events page for Eventbrite. 

Our Profitable CEO Workshop Series is exclusively for owners and C-suite executives of successful, growing, professional service companies. Most of these workshops are ticketed events through Eventbrite.
These workshops aren't generic or boring presentations; they are highly-interactive conversations backed with implementable, proven strategies. You will be able to ask your specific questions to get the answers you need for your business to excel in this new collaboration economy.
Our KPI CEO Socials are are casual but highly-vetted, high-level gatherings for the sole purpose of connecting with area leaders, and connecting them to one another.  These socials are by invitation-only and are limited to 12 attendees. To be considered for an upcoming CEO Social, visit our landing page for list of qualifications and for more info:  CLICK HERE FOR INFO
To learn more about our Personal Brand Accelerator program, and for video testimonials from some of our clients, visit our website: KEYPERSONOFINFLUENCEUSA.COM

---