Kerry Soper will discuss Gary Larson's hugely popular cartoon, The Far Side, and how it became one of the most beloved comics of all time.
About this event
Professor Kerry Soper will explain why Gary Larson's, The Far Side, was so controversial when it first upended the traditional comics page in the early 1980s.  Learn how this weird cartoon provoked wildly different reactions from readers and created a fanatically devoted fan base that turned The Far Side into one of the most beloved comics features of all time.
Kerry Soper, a professor in the Department of Comparative Arts and Letters at Brigham Young University, writes about the history of comedy and satire in comic strips, television, film, and other popular media.  His books include Garry Trudeau: Doonesbury and the Aesthetics of Satire, We Go Pogo: Walt Kelly, Politics, and American Satire, and Gary Larson and The Far Side.
You must register for this event to receive the link to the WebEx virtual lecture.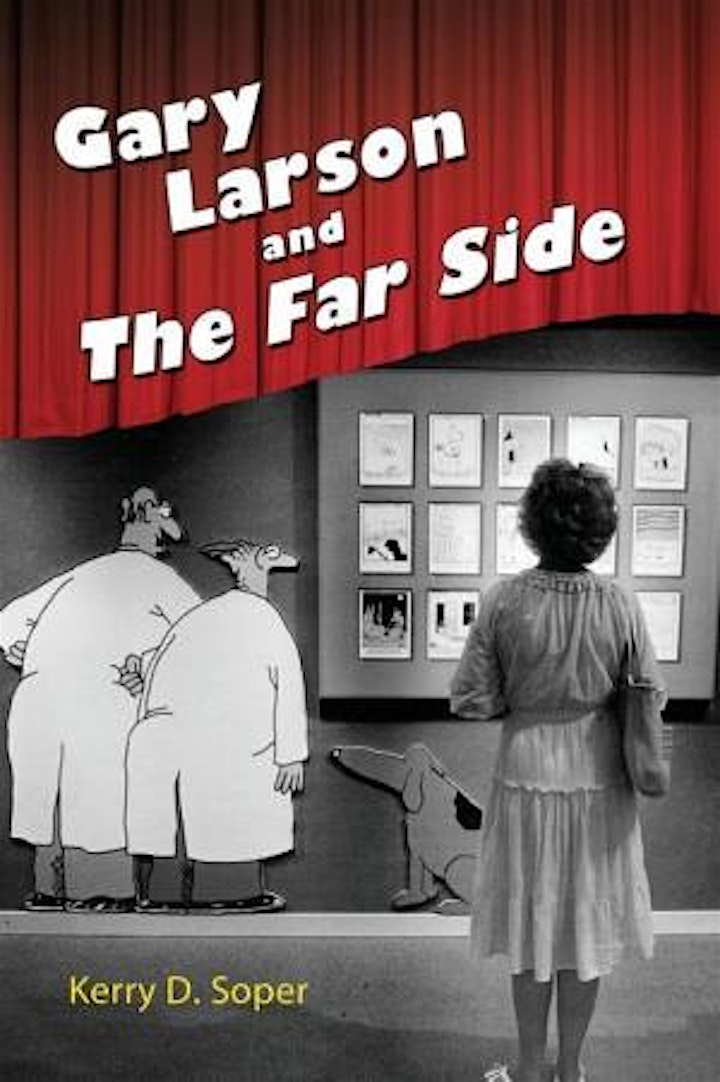 Organizer of Gary Larson's Weird Cartoons: The Cultural Significance of The Far Side