About this Event
Reserve Seats for this event are subject to a $15 food or beverage minimum. All Premium Stage Bar Seats have a direct, unobstructed view of the stage, a private bartender and a $20 food or beverage minimum
Gary Hoey
"Neon Highway Blues", Gary's latest release, carries its 11 tracks with the confidence and assuredness of a veteran, and the freshness of someone who's still in the process of discovery and refinement — with the help of famous friends such as Eric Gales, Lance Lopez, Josh Smith and Hoey's 17-year-old son Ian Hoey. The release of "Neon Highway Blues" will, of course, take Gary Hoey back on the highways and byways for plenty of touring and playing, well, the blues — and more. He can't yet predict where the next road will take him, but Hoey is confident it will be an adventure.
"It's great to hear Gary sing and play the blues with his trademark intensity, feel and authenticity. And the guitar tones…both vintage and modern at the same time." - Joe Satriani
In 2012, he produced and co-wrote The Queen Of Metal, Lita Ford's latest release "Living Like Runaway" for SPV records to rave reviews. As Music Director for Rock 'n' Roll Fantasy Camp, he's worked with legends like Joe Perry, Roger Daltrey, Yes, blues icon Johnny Winter, Robben Ford, Leslie West, and KISS drummer, Peter Criss. And he has toured and traded licks with the likes of Jeff Beck, Brian May of Queen, Ted Nugent, Joe Satriani, Steve Vai, Peter Frampton, and Dick Dale.
With a collection of 21 albums it's no wonder Gary Hoey is listed as one of the top 100 guitarists of all time. The world renowned rock guitarist's first break came in 1987 when Ozzy Osbourne liked Hoey's tape enough to fly him to LA for an audition and encouraging him to move to the West Coast. In 1990 Hoey was signed to Reprise Records with a short lived band called Heavy Bones but followed up in 1993 with a solo album and Gary's cover of "Hocus Pocus" rocketed into the Billboard's Top 5 Rock Tracks. He went on to score the successful "Endless Summer II" soundtrack for New Line Cinema and in 1995 started a trilogy of "Ho!Ho! Hoey," a collection of instrumental Christmas classics that continues each year in his Rockin Holiday shows. And in 2013's "Deja Blues" he came home to the blues. Gary's release in 2016, "Dust & Bones," displayed an exuberant fusion of blues and rock. But whatever style he plays, one thing is certain, Gary Hoey is a fiery, charismatic player who connects with the crowd.
Whether he's playing scorching originals or classic rock covers, his solos are thrilling and reminiscent of Clapton or Stevie Ray in their fiery youth. One thing that remains consistent is Hoey's impassioned command of the guitar. He can attack his instrument with feral intensity and then play something very soft and achingly beautiful. This ability to mix feeling, phrasing, technique and tone is the true mark of a master guitarist.
Shaw Davis & The Black Ties
Shaw Davis is quickly becoming an artist to watch in Roots & Blues Rock. Born April 4, 1995, the young guitarist has burst his way onto the scene and is already known for his raw and emotional style. ​
Backed by drummer, Bobby Van Stone, and bassist, Patrick Stevenson, Shaw Davis & The Black Ties feature their own brand of Psychedelic Blues and Roots Rock that continues to win over fans and crowds across the nation. As a national touring trio, the band has played over 300 shows, headlining festivals and opening tours, allowing them to build a loyal following throughout the country. Being influenced by the sounds of vintage, heavy blues-rock, they have opened shows for acts such as Samantha Fish, Chris Duarte, Mike Zito, Albert Castiglia, Matt Schofield, Popa Chubby, GE Smith, and toured with Anthony Gomes. ​
Formed May of 2016 out of Pompano Beach, Florida, the young power trio has made multiple appearances on Blues Radio International and has been featured in South Florida Music Magazine for their crowd-pleasing performances. In 2017 the band participated in the South Florida Blues Challenge and won their Road To Memphis, representing South Florida at the 2018 International Blues Challenge in Memphis.​
Their self-titled debut album was released on June 14, 2017 to a sold-out release concert at The Funky Biscuit in Boca Raton, Florida and continues to receive steady airplay on blues/rock radio stations in the United States as well as the UK. The debut album also received an impressive review from Blues Magazine:​
"We have a new young guitar hero! Shaw Davis of South Florida. Fierce, raw guitar licks… his guitar tears, barks and bites… We will certainly enjoy this guitarist in the future."​
In January of 2018, the trio released "Alive From Legacy", a three-track live record intended to capture the energy of the band's live shows. After its release, the live EP received an excellent review from Rock and Blues Muse:​
"Dynamism, precision, and outright fury. It's like a three-pronged sonic offensive – the guitar pierces, the bass rattles, and the drums batter. For fans of the heavier end of blues rock, it's a beating your eardrums will gladly take."​
October 20, 2018 brought their sophomore album to life, Tales From The West, with more impressive reviews and airplay while debuting at #20 on the Roots Music Report Blues Rock Chart.​
"They're a three-man wrecking crew that infuse the Blues with Hard Rock muscle to gratifying effect." -The Rock Doctor
"The hard-charging, rising Blues Rocker leads his trio through a blistering set that shows he never heard of a sophomore jinx. Tipping his hand that he's charting a course of being a Road Warrior that lights up the night, this hard-hitting set defies fashion and conventional wisdom simply by being incendiary. Hot stuff throughout."
– Midwest Records
"The next generation of pure, unadulterated Blues Rock...this is only the beginning for this remarkable trio." - Rock and Blues Muse
Shaw Davis & The Black Ties have created a serious buzz in the blues-rock community that is a force to be reckoned with. Don't miss your chance to catch the band in action!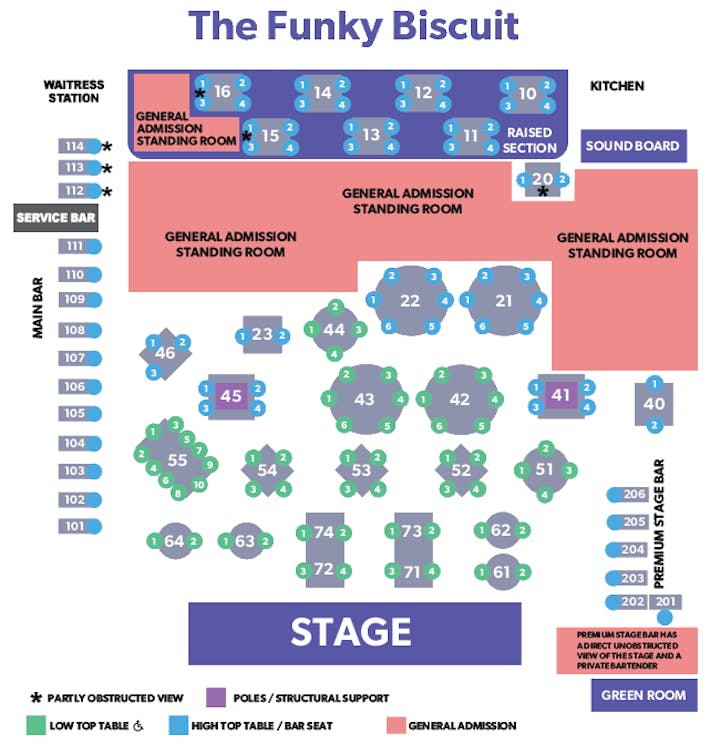 Performers
Date and Time
Location
Refund Policy