Gary Antonacci — Snake Oil and Factor-Based Investing

Saturday, January 19, 2019 from 9:45 AM to 12:45 PM (PST)
Event Details
Snake Oil and Factor-Based Investing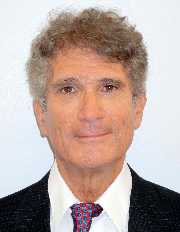 Black Rock forecasts smart beta investing oriented toward size, value, quality, momentum, and low volatility to reach $1 trillion by 2020 and $2.4 trillion by 2025. Gary will show that this growth may not be justified and will also discuss the hidden risks associated with factors. On the basis of a vast amount of validated data, Gary will review how relative strength momentum can enhance investment returns, while trend-following absolute momentum can decrease portfolio risk exposure. Gary will also highlight the effect of behavioral biases on returns and the requisite mindset to be a successful investor.
ABOUT THE PRESENTER
Gary Antonacci introduced the investment world to dual momentum, which combines relative-strength price momentum with trend-following absolute momentum. He is recognized as a foremost authority on the practical applications of momentum investing and is author of the award-winning book "Dual Momentum Investing: An Innovative Strategy for Higher Returns with Lower Risk." Gary's innovative research on momentum investing was the first-place winner in 2012 and the second-place winner in 2011 of the prestigious Wagner Award for Advances in Active investment Management, given by the National Association of Active Investment Managers (NAAIM). Gary received his MBA from Harvard Business School. He licenses advanced momentum models to investment professionals and is a highly regarded speaker on asset allocation and momentum strategies. His website is http://www.optimalmomentum.com 
---

Location:


Mercer Island Community & Event Center
8236 SE 24th St.
Mercer Island, WA 98040


Free parking in event center parking lot.


  9:30 a.m. — Registration
  9:45 a.m. — Presentation begins
12:45 p.m. — Adjournment


Open to the public. AAII membership is not required to attend.


Each One, Bring One


AAII members who preregister are entitled to bring a guest — at no charge to you or your friend — who has never attended an AAII seminar before. Your guest will not be asked for a contribution of any kind.


When you preregister, you don't need to know the name of your friend or even whether you'll invite one at all. But if you do, just have your guest show up and mention your name. It's that easy!


Refunds: Contact us at least 24 hours before the event begins, and you will receive a full refund.
Save This Event
Organizer
AAII local chapters — grassroots organizations led by volunteer members — allow AAII to extend its mission "person to person" to individual investors in their own communities by programming meetings that provide unbiased investment education in a social context.