Garlic Mustard "Pestival" Fundraiser
Description
Cost is $75 per person with wine pairings or $65 per person with no wine pairings.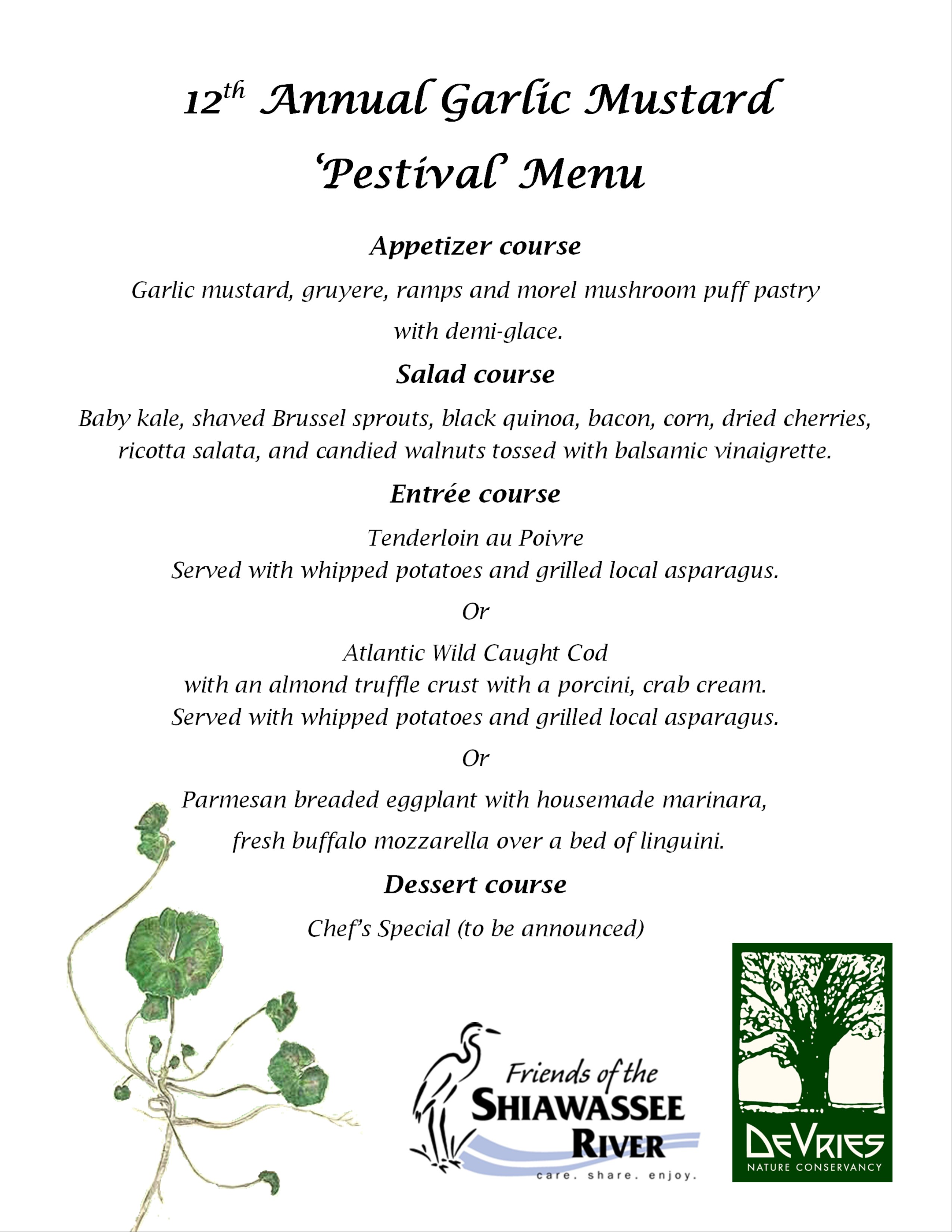 Thank you to our sponsors:

Platinum Sponsors:
The Schluckebier/Hood Wealth Management Group of Wells Fargo Advisors, LLC
Young Owosso
GreenStone Farm Credit Services
Gold Sponsors:
Alderman's Inc.
Cadwallader-Lord-Hahn Insurance Agency
Ludington Electric
Northside Animal Hospital
Silver Sponsors:
Maurer Heating & Cooling
Vogl, Meder & Dorcey, PLLC
Downtown Owosso Farmers Market
Wrought Iron Grill
What is Garlic Mustard?
Garlic Mustard is an invasive species in the mustard family. Originally native to Europe, Garlic Mustard was introduced to North America in the 1800s for culinary and medicinal purposes and has since spread throughout the Midwest. Since there are no natural predators, Garlic Mustard dominates the understory of forests and reduces biodiversity. Garlic Mustard is edible and can be easily indentifed by smelling the leaves, as they have a distinct garlic smell.
How do you remove Garlic Mustard?
As of right now the best method of removal is by hand, which is something we have done each spring at DeVries, as well as other locations around Shiawassee County.