Description
GARJANA:
A Completely Immersive Dance Workout Experience
April 26, 2017 at 6:00PM.
A Food Tank event. Followed by delicious food!
Highline Ballroom, New York City
Tickets: $29 Donation Advance Purchase ($40 at the Door)
Dress to Sweat. Cardio Dance Party!
Lots of surprise performances!
All revenue benefiting Food Tank, a non-profit working to build a more sustainable food system.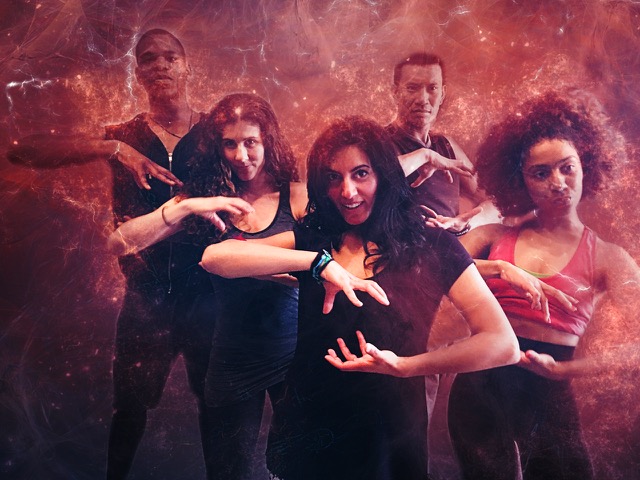 More Details:
Garjana, a brand new fitness concept to benefit the nonprofit Food Tank, is bringing together hundreds of New Yorkers on April 26 at 6:00PM at the Highline Ballroom (431 W 16th St, New York, NY 10011) for a one-hour completely immersive dance workout experience using all original music, visuals, props, choreography, and lighting followed by some free delicious snacks!
At Garjana, five dancers, all Broadway performers, will lead attendees in easy-to-pick-up and fresh-looking synchronized dance moves, all set to original music and fully immersed in visuals specially created for the event.
The charity event features an A-list of talent. The music is completely original, written and produced by Douglas Romanow (a Toronto-based producer who has worked with hundreds of major artists including Justin Bieber and Tyga). Visuals and video are by award-winning film and television director Kevin Arbouet. Choreography is by Monica Kapoor, a dance-fitness instructor based in NYC. Her performing credits include a seven-year stint in Mamma Mia on Broadway, as well as Bombay Dreams, NBC's Smash, and more.
In addition to the class, participants will see short dance performances by Broadway Bodies, PMT Dance Studio, Liberated Movement and Fit4Dance along with a musical performance from Jambalaya Brass Band.
Partners include the New York City Food Policy Center, the James Beard Foundation, Edible Manhattan, Edible East End, Edible Brooklyn, Edible Bronx, Edible Queens, GrowNYC, WhyHunger, Change Food, Green Bronx Machine, Glynwood, Global Green, Food-X, Food Future, Wellness in the Schools (WITS), AKT, NYC Bollywood Funk, Body Conceptions, Broadway Bodies, Dance Cardio Plus, PMT Dance Studio, Liberated Movement, Cultured Movement, Fit4Dance, Jambalaya Brass Band, Stumptown Coffee, Beanitos Inc, GT's Kombucha, Purely Elizabeth, Stonyfield, Gotham Greens, Icelandic Glacial, 88 Acres, and Harmless Harvest.
Following the event, participants can nosh and hydrate with a tasting of some of the hottest local brands in the New York City food scene. Participants are encouraged to "dress to sweat" and can purchase tickets here ($40 at the door, $29 advance). Doors open at 5:30PM. The event begins promptly at 6:00PM and will run for ninety minutes.
Press passes available by emailing Bernard at bernard@foodtank.com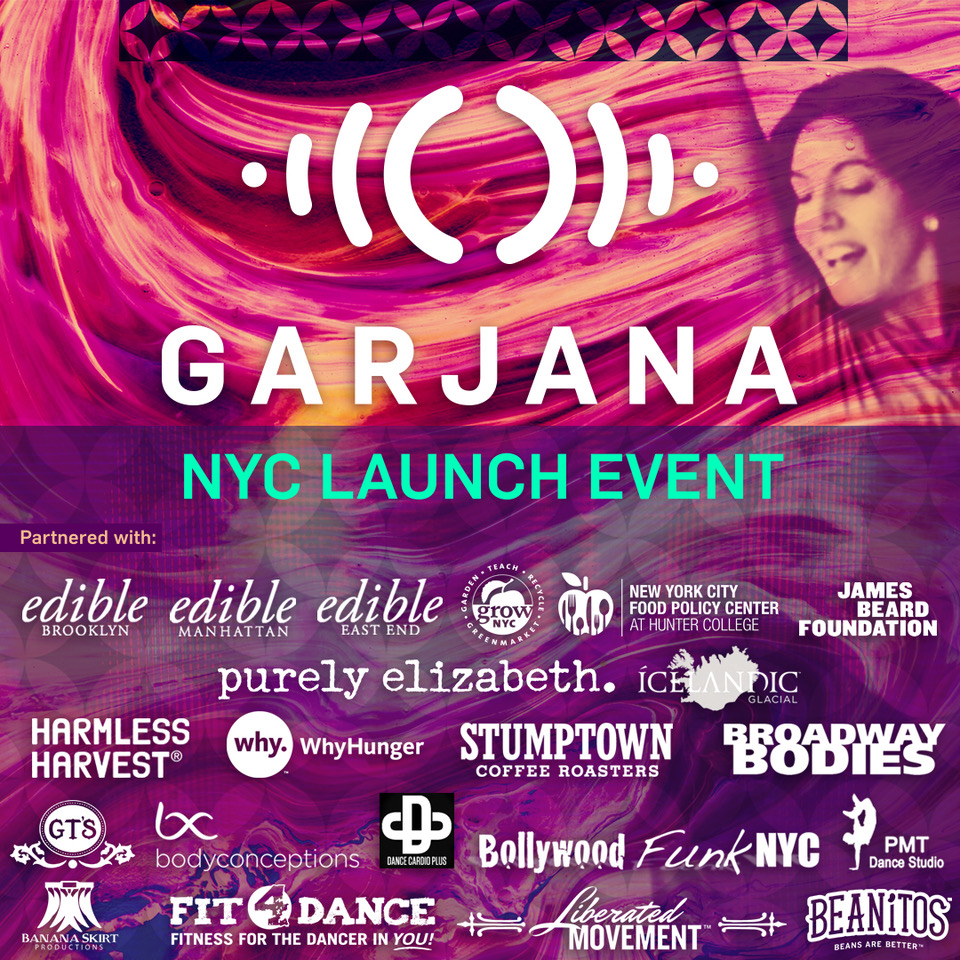 Organizer of Garjana - A Completely Immersive Dance Workout Experience (Supporting Food Tank)