Garifuna International Indigenous Film Festival Mental Health Series
Description
The Garifuna International Indigenous Film Festival (GIIFF) is honored to present its first in a monthly series, promoting mental health awareness and wellbeing in the community. The program is planned to coincide with International Suicide Prevention Day, and the National Day of Service and Remembrance.
THIS IS A FREE EVENT, ALL DONATIONS ARE TAX DEDUCTIBLE TO THE FULLEST EXTENT OF THE LAW. YOUR DONATIONS HELP KEEP OUR FILM FESTIVAL GOING! 7 YEARS STRONG!!!!!!!
We are honored to present Filmmaker, Writer & Director Phil Borges
Screening: CRAZYWISE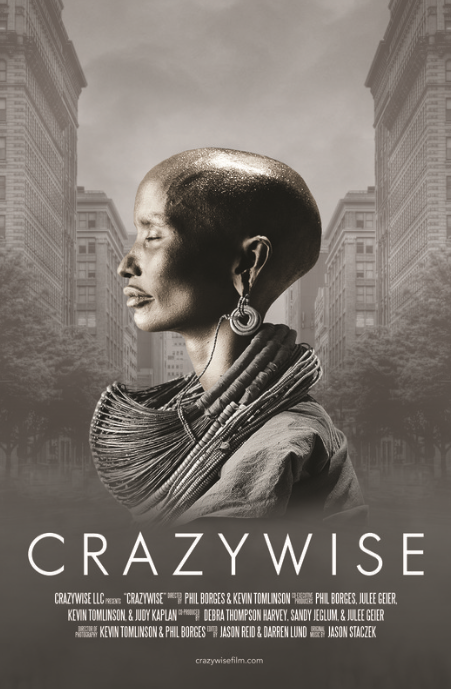 Synopsis:

Crazy…or wise? The traditional wisdom of indigenous cultures often contradicts modern views about a mental health crisis. Is it a 'calling' to grow or just a 'broken brain'? The documentary CRAZYWISE explores what can be learned from people around the world who have turned their psychological crisis into a positive transformative experience.
AND Piper Dellums (Producer, Writer, Filmmaker)
Screening: GRATEFUL
Synopsis: When we come from a place of true repentance; When we feel as if we deserve no grace; When we are at our lowest point and find ourselves in our darkest moments; that is when Gods presence, which is always there, manifests in heaven, on earth, in family, and in the care of strangers-Angels unaware. It is then when GRATITUDE changes everything.
The film will be followed by special guest speakers:
Phil Borgens, Filmaker, Writer & Director

Dr. Stephen Sideroff Clinical Psychologist and author of The Path: Mastering the Nine Pillars of Resilience and Success.

Piper Dellums, producer of the creative project: Emancipation of the Human Spirit: Finding your creative voice after victimization, who will talk about the use of Drama Therapy
Sponsorship made possible by Grants for Health and Wellbeing made possible by CalMHSA and the Los Angeles County Department of Mental Health.