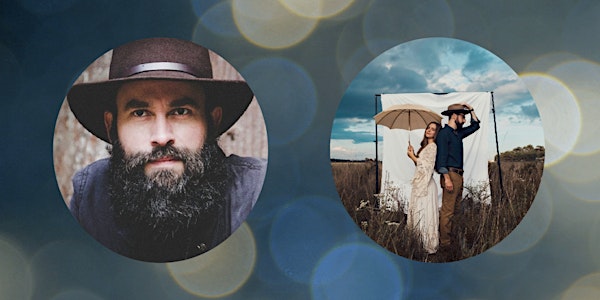 Gareth Asher with Admiral Radio
Event Information
Performers
Gareth Asher
Admiral Radio
Location
The Evening Muse
3227 N. Davidson Street
Charlotte, NC 28205
Welcome back Gareth Asher and Admiral Radio
About this event
Music Tells A Story
Music has the power to transport us to another time and place. Gareth Asher loves to harness that power with a broad audience of fellow music lovers and passionate musicians alike.
Gareth Asher and the Earthlings are an Atlanta, Georgia-based country and folk rock band formed by Georgia-born singer-songwriter and guitarist Gareth Asher in 2011, initially under the name Gareth Asher and the Infantry. Asher is an American singer-songwriter and guitarist and son of musical parents.
An Americana/folk duo with traditional roots and sweeping harmonies, named after their old '41 radio. Inspired by the prior-life of their 1941 wooden radio, Admiral Radio has created a unique sound people can gather 'round to – one that is deeply rooted in a traditional style, but also has the ability to touch the heartstrings of modern-day listeners. With sweeping harmonies often compared to The Everly Brothers, this pair of songbirds are making waves in the Carolina music community as their Johnny-and-June charm continues to turn heads.
Admiral Radio released their debut, full band album Sounds Like You in the height of the 2020 global pandemic. Now the duo is pursuing their sophomore effort in the form of a stripped-down, 7-song EP. Songs From The Vault seeks to breathe new life into songs that now live in the public domain.
Performers
Gareth Asher
Admiral Radio
Date and time
Location
The Evening Muse
3227 N. Davidson Street
Charlotte, NC 28205
Refund policy