Description
This family reunion is a celebration of the union of Ennis and Vicey Gardner. Both Ennis and Vicey were born into slavery in rural North Carolina. They were living together as man and wife for 12 years before they officially wed, after the passing of the civil rights act of 1866, which granted citizenship and the same rights enjoyed by white citizens to all male persons in the United States "without distinction of race or color, or previous condition of slavery or involuntary servitude."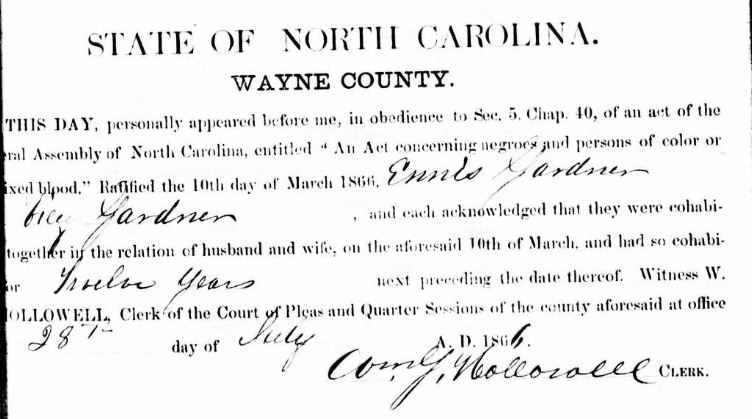 From their union, they were blessed with 7 kids.
John born about 1859 who married Louvenia. John and Louvenia were blessed with 1 child:
---
Martha born about 1860 who married Louis Smith. Martha and Louis were blessed with 4 children
---
Simon born in 1861 who married Alice Sutton. Simon and Alice were blessed with 12 children:
Addie, Walter, Pennie, Frank, Augustus, Katie, Sennitta, William, Pinzo, Carrie, Leroy and Alma
---
James born about 1862
---
Frank born about 1872
---
Alma born about 1880
---
Minnie born in 1881 who married John Lewis. Minnie and John were blessed with 5 children:
Sula, Tinnie, Andrew, Helen and Ennis
---
This family reunion is a gathering of the families of John, Minnie and Simon. I hope that we can come together and celebrate the past and the future of our family. We look forward to meeting each other and celebrating those who sacrificed so much for us to be here.
Look forward to seeing everyone at the family reunion.
The Gardner Lewis Reunion Host Committee