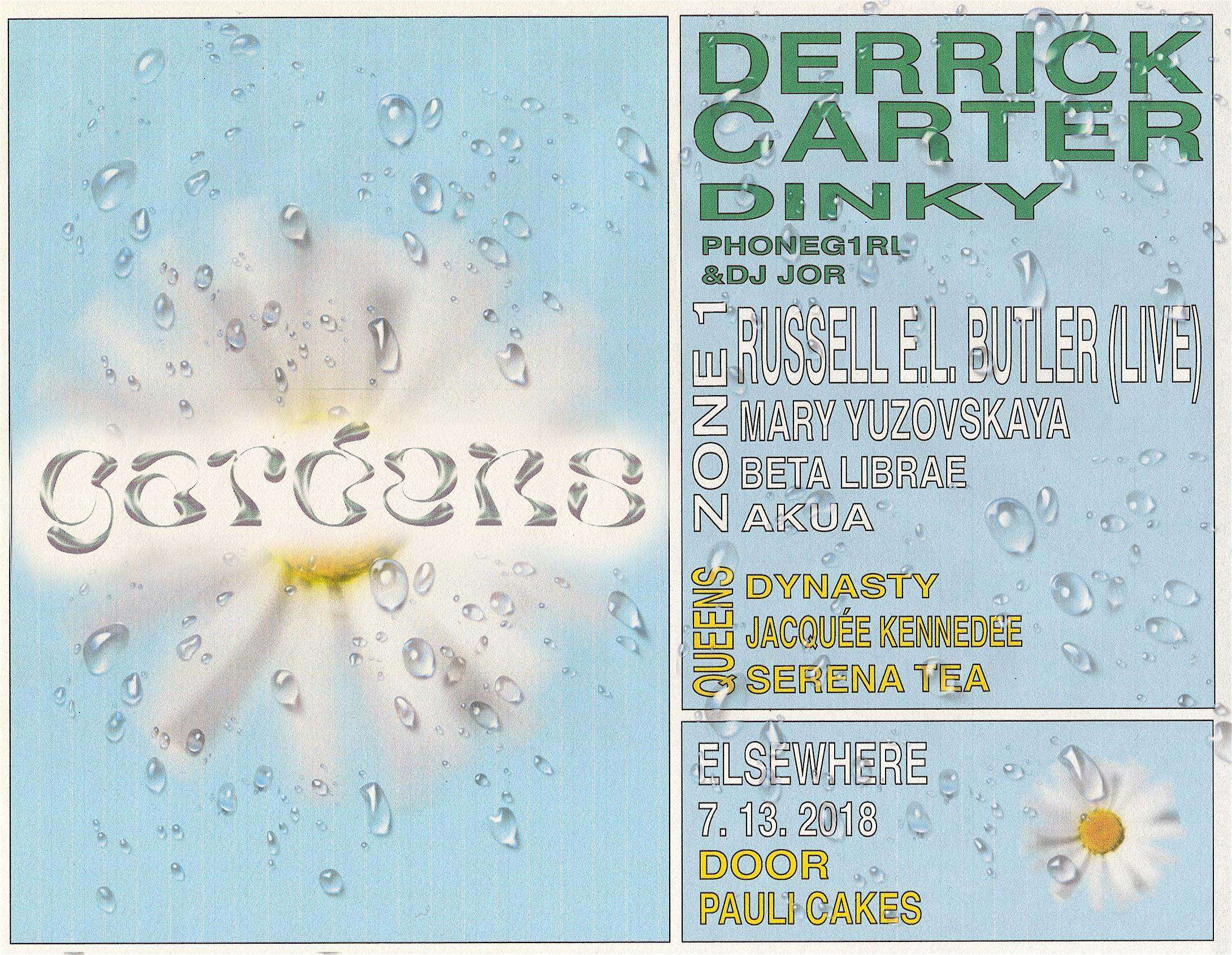 About this Event
GARDENS celebrates the queer + intersectional narratives of house music, with a dancefloor centered around safety and openness to everyone. Our lineups showcase established house legends alongside rising acts from around the globe, with a second room to explore darker territories via techno and club DJs from the many corners of queer NYC nightlife + beyond.
HALL
✿ Derrick Carter
✿✿ Dinky
✿✿✿ Phoneg1rl + DJ Jor
ZONE ONE
✿ Russell E.L. Butler (live)
✿✿ Mary Yuzovskaya
✿✿ Beta Librae
✿✿ Akua
QUEENS
❀ Jacquée Kennedée 
❀ Dynasty
❀ Serena Tea
DOOR
❀ Pauli Cakes
Art by @spookybauhaus
✿ This party is an intentional space for Queer individuals. If you are a straight ally, be mindful of the space you take up ✿
✿ Homophobic, racist, transphobic, or discriminatory behavior of any kind will not be tolerated ✿
✿ Touching people without their consent will not be tolerated ✿
Please report any discriminatory or harassing behavior to security or any member of Elsewhere / GARDENS staff ASAP and we will remove the offending person from the club. All security on premises are instructed to support you in such a situation swiftly, respectfully, and with your discretion.
Thank you for respecting these rules and each other. Be a good human! Blossom with love! This is GARDENS y'all let's have a good time 
Performers
Date and Time
Location